Decorate your kids bookshelves for Carnaval with these easy to make clown crafts.
Are you ready for Carnaval?
Yesterday, we went to visit Niko's future school and I was amazed by their beautiful Carnaval decorations. Carnaval is indeed a big event here. Even kids get to have a Carnaval vacation for a week.
I was inspired to decorate our bookshelves for the Carnaval and re-purposed our clown crafts as decorations. I've been doing monthly book rotation since December and it really helps the kids focus on certain books as well as getting excited when I put out different ones.
Our activity books from Image Books and Hey Reader fits perfectly with our Carnaval theme.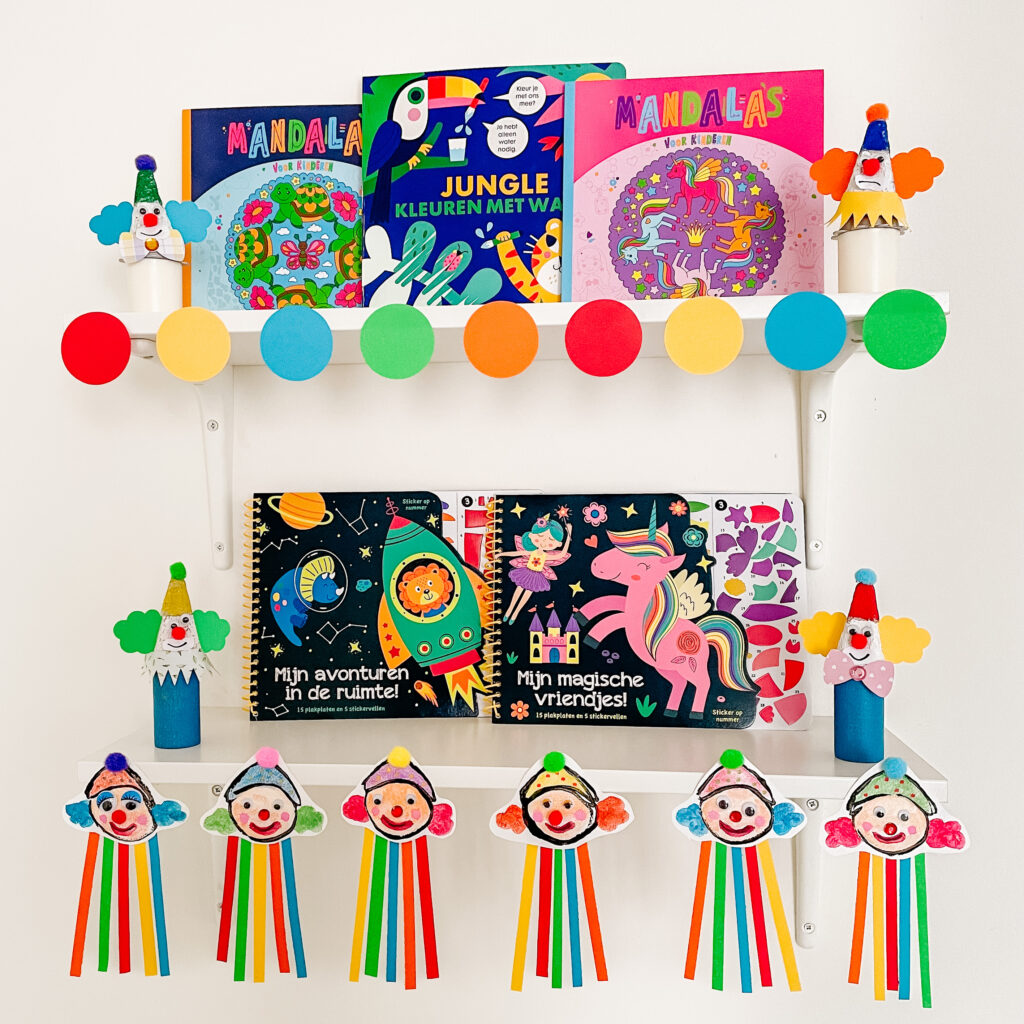 Let's decorate for the Carnaval:
For the clown crafts, check out my previous posts:
Clown Stamping Art
Egg Carton Carnaval Finger Puppet
Additional materials needed:
Colored papers
Paper cutter
Scissors
Tape
Wooden cylinder blocks
Instructions:
Clown banner:
Make the clown stamping art.
Cut out each clown.
Cut strips of colored papers.
Tape them to the lower back of the clown's heads.
Circle banner:
Cut round shapes from the colored papers.
Clown finger puppets:
Create the clown finger puppets from egg carton.
Place each clown on top of a wooden cylinder block.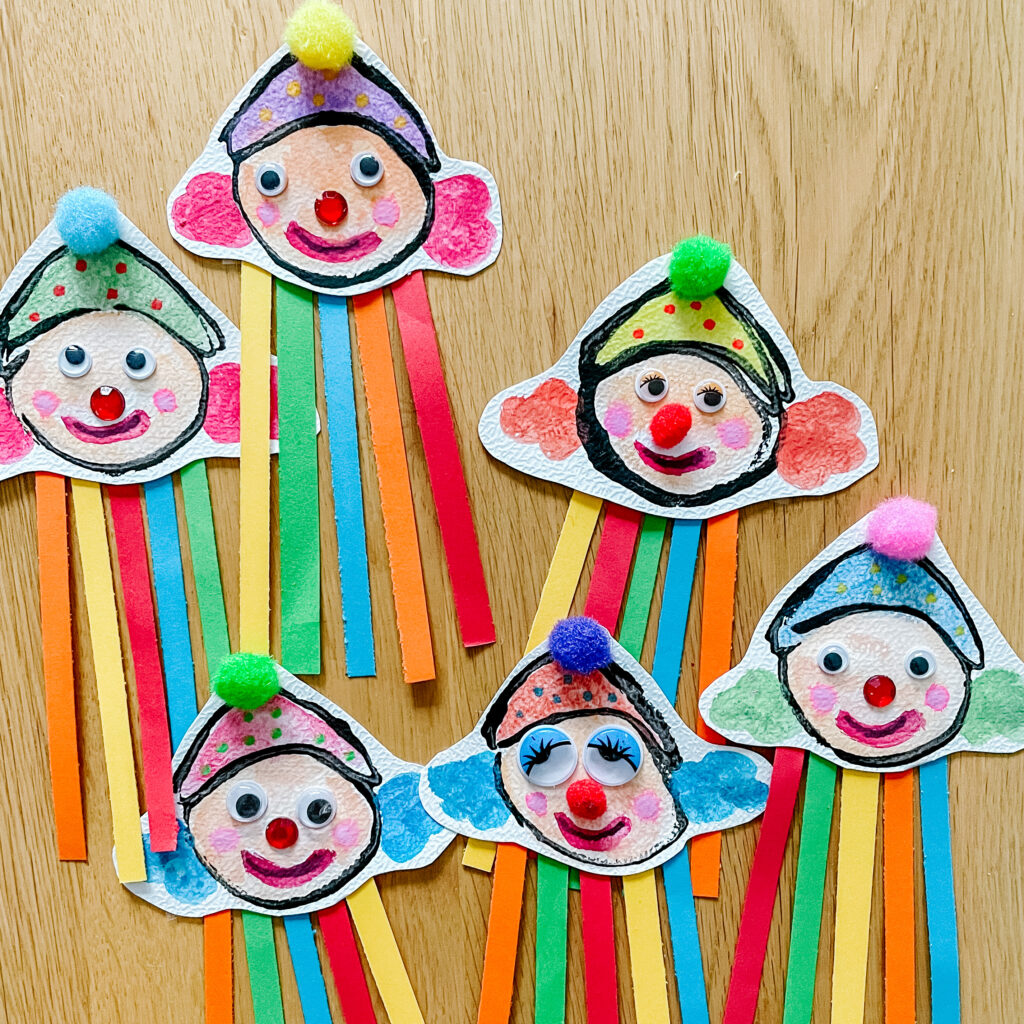 We would love to see your amazing crafts, don't forget to tag us on Instagram: @thekolbeekboys
PIN ME FOR LATER: