If you're looking for a quick carnaval craft to do with your kids, try this simple clown stamp craft using only toilet paper roll and this clown printable.
Carnaval season is upon us and to celebrate it, we made these clown stamp crafts by stamping the clowns' hairs with different colored paint using toilet paper rolls.
I created a clown head printable for this activity with different colored bows to choose from.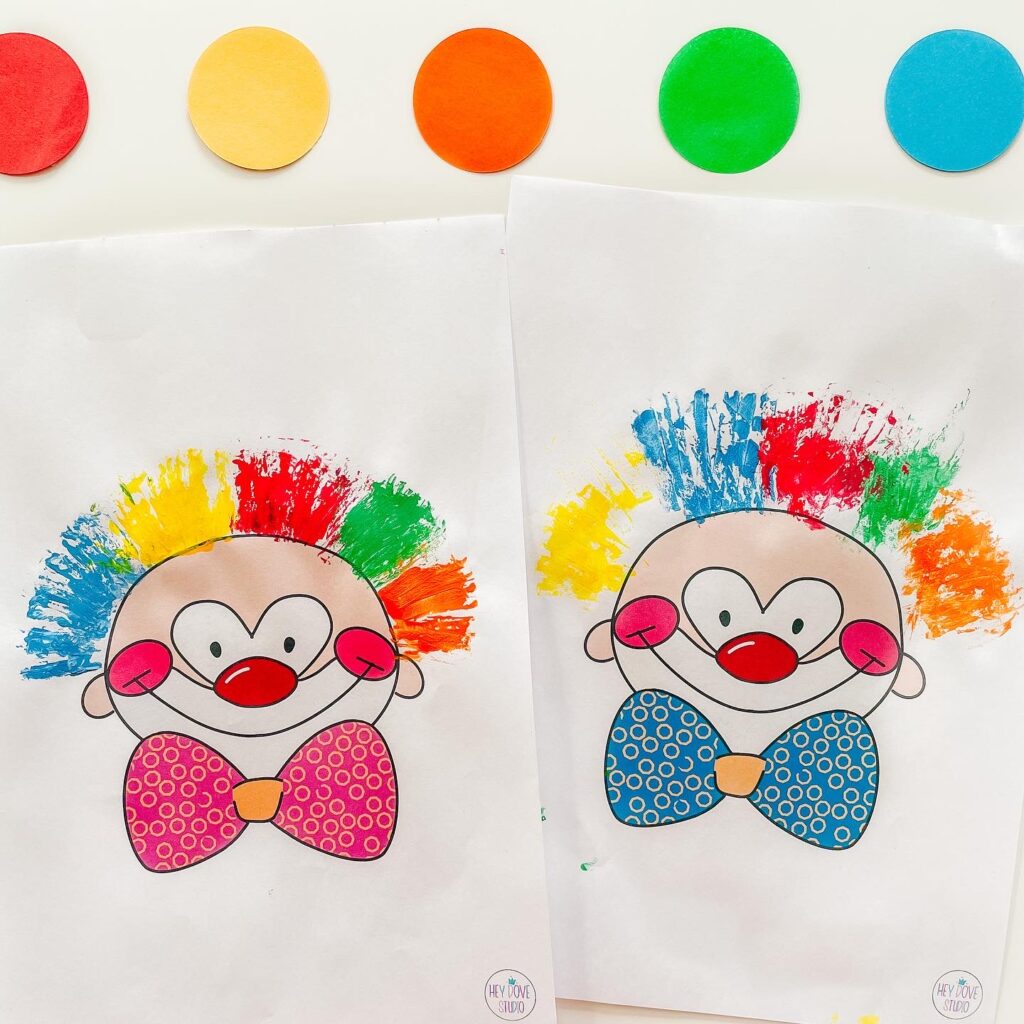 Let's make these colorful clown stamp crafts:
Materials needed:
Toilet paper roll
Scissors
Paint
Clown head printables:
Clown, pink bow
Clown, blue bow
Clown, orange bow
Clown, green bow
Instructions:
Cut small fringes on the toilet paper roll and cut it open.
Cut the roll into five parts (about 4 to 5 fringes each).
Dip each piece into different paint colors and stamp into the clown's head.
PIN ME FOR LATER