Make an easy bunny art with your kids using pipe cleaners.
We finally got all our books back from the other house. Since Easter will be hopping in a few days, me and Niko did a bunny stamping art inspired by the book, Reed Eens Hoeveel Ik Van Je Hou (Guess How Much I Love You).
I really learned a lot of new words from all these children's Dutch books.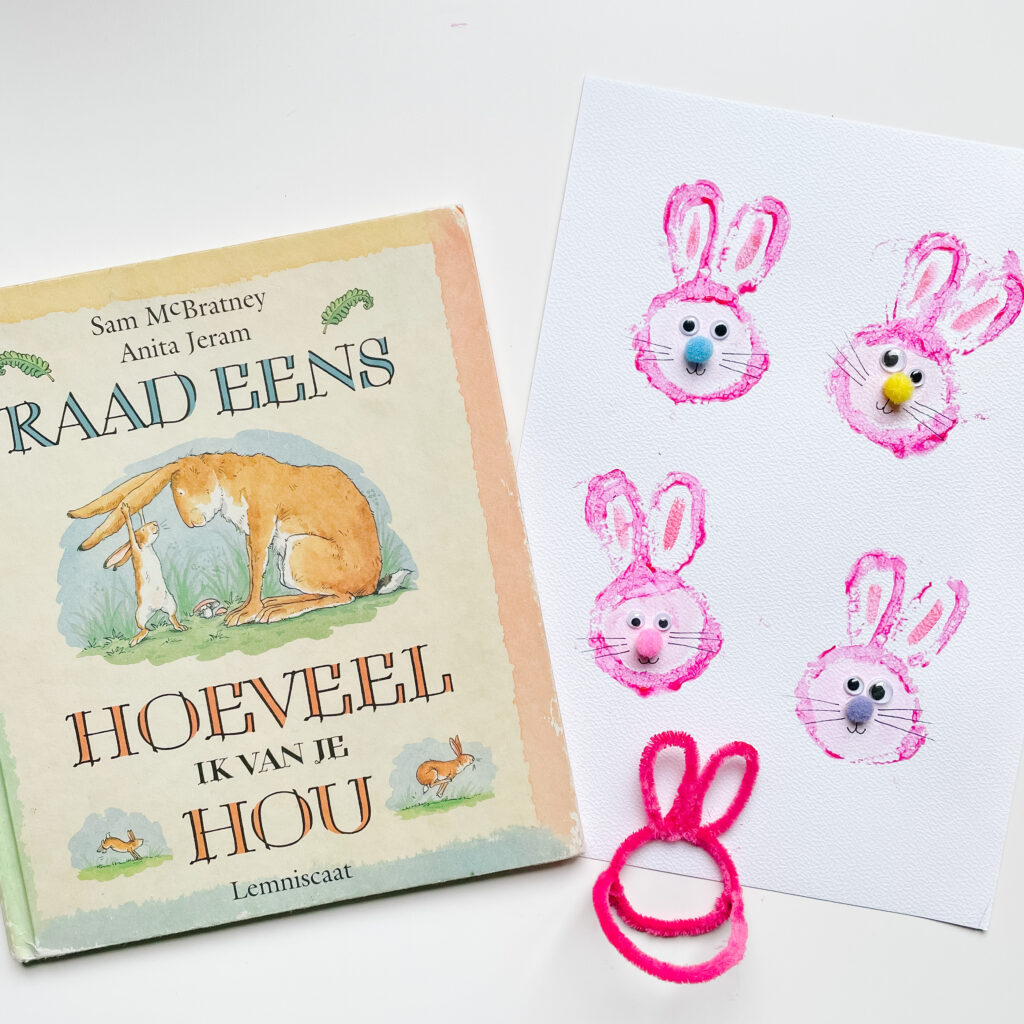 Let's make this bunny stamping art:
Materials needed:
Pipe cleaners
Paint, pink
Watercolor, pink
Smallest pom-poms
Googly eyes
Paintbrush
Black pen
Glue
Paper
Instructions:
Create a bunny shape using the pipe cleaner.
You can use a cylindrical item to shape the circle.
Twist the end of the pipe cleaner to close it.
Make the ears and the handle and attach them all together.
Dip the pipe cleaner into the paint.
Stamp it into the paper. Let dry.
Once the paint dries, color the face and the ears of the bunny with pink watercolor.
Let dry.
Add the pom-poms and the eyes.
Draw the mouth and whiskers with black pen.
After this activity, I transformed our bunny arts into an Easter banner.
We would love to see your amazing crafts, don't forget to tag us on Instagram: @thekolbeekboys.
PIN ME FOR LATER