Set up a water activity for your kids and celebrate Easter with a colorful bubble foam!
This activity is so easy to set up and you can even let your kids help you create the bubble foam.
Niko helped me mix the ingredients for the bubble foam and arrange the eggs in the water.
This is a wonderful activity for toddlers who love water play. The bubble foam is an extra addition to the activity.
Niko enjoyed transferring the eggs using the egg tongs and scooping the water back and forth. Egg tongs are also great tools to improve fine motor skills for kids.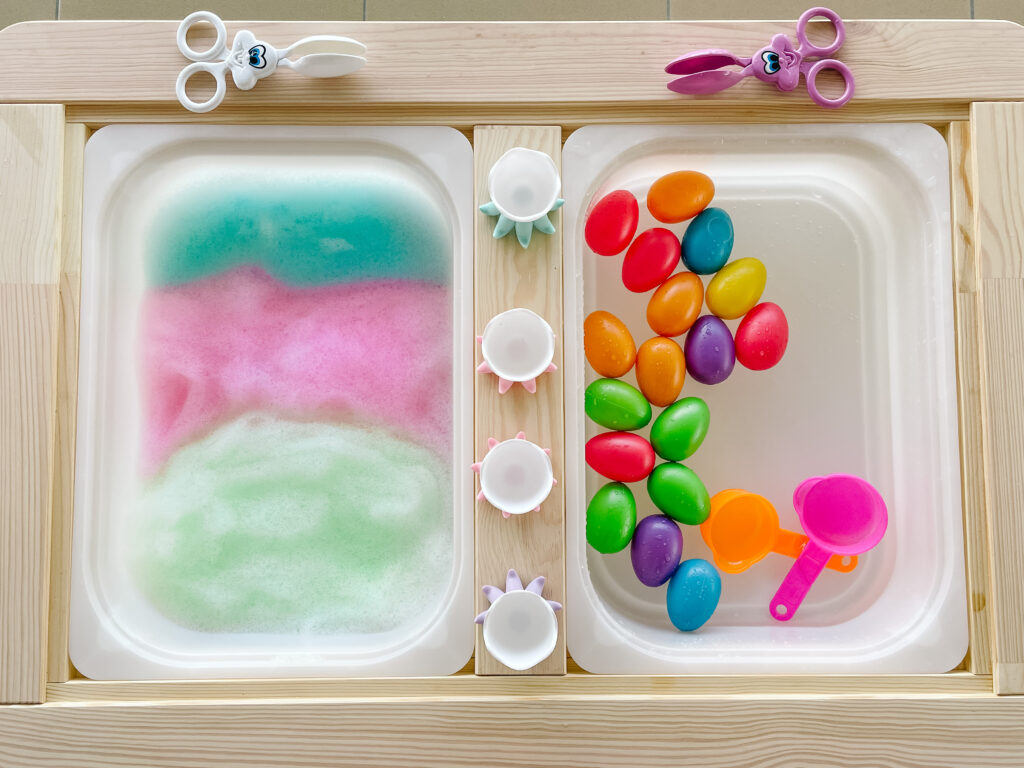 Let's set up a bubble foam and water activity:
Materials needed:
Bubble foam:
2 tablespoon dish soap for each color
1/4 cup water for each color
Food coloring
Mixer
Bowls
Extra items:
Plastic eggs
Flisat table or containers
Scoops
Egg holders
Plastic tongs
Instructions:
Whip the bubble foam ingredients around 2 minutes, you can use turbo speed.
Transfer the foam into the container.
Decorate with plastic eggs, scoops and tongs.
Have fun! 🐣
PIN ME FOR LATER