Get creative with your kids this Easter by painting and decorating wooden eggs.
This post is in collaboration with Pandie! All thoughts and opinions are my own.
We received this amazing Egg-Tastic Paint Party Kit from Pandie last year. The kit contained two wooden eggs, a variety of foam stickers and jewels, a clothespin and some pom-poms, three pastel paints and a paintbrush.
Niko was so excited to open the package and color the wooden eggs. He told me he wanted to paint the wooden eggs just like in the picture. He even used the pompom to stamp and he did a pretty amazing job.
We had a fantastic mother and son bonding while decorating our wooden eggs together.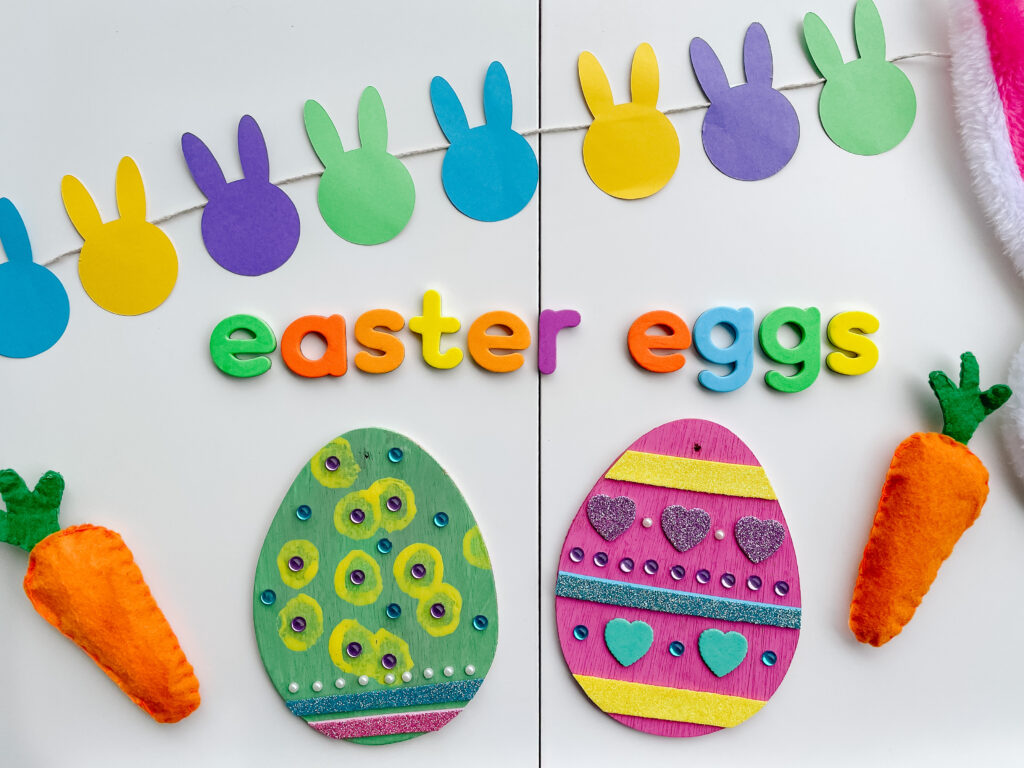 Let's decorate some wooden eggs:
Materials needed:
Egg-Tastic Egg Paint Party Kit from Pandie -or-
Wooden eggs
Paint of your choice (pastel colors are best for Easter)
Paintbrush
Jewels and embellishments
Foam stickers
Glitter foam stickers
Pom-poms
Clothespin
Instructions:
Paint the wooden eggs.
Decorate with foam stickers, jewels or embellishments.
Clip the clothespin unto the pom-pom.
Dip the pom-pom into the paint and dab on the dried wooden eggs.
Hope you liked and enjoyed this activity!
PIN ME FOR LATER