Check out this fun and easy Earth Day activity that you can do with your kids at home.
Earth Day is celebrated every April 22 to demonstrate support for the protection of the environment.
If you are looking for a fun way to celebrate Earth Day at home, bread painting is a great activity for both kids and adults.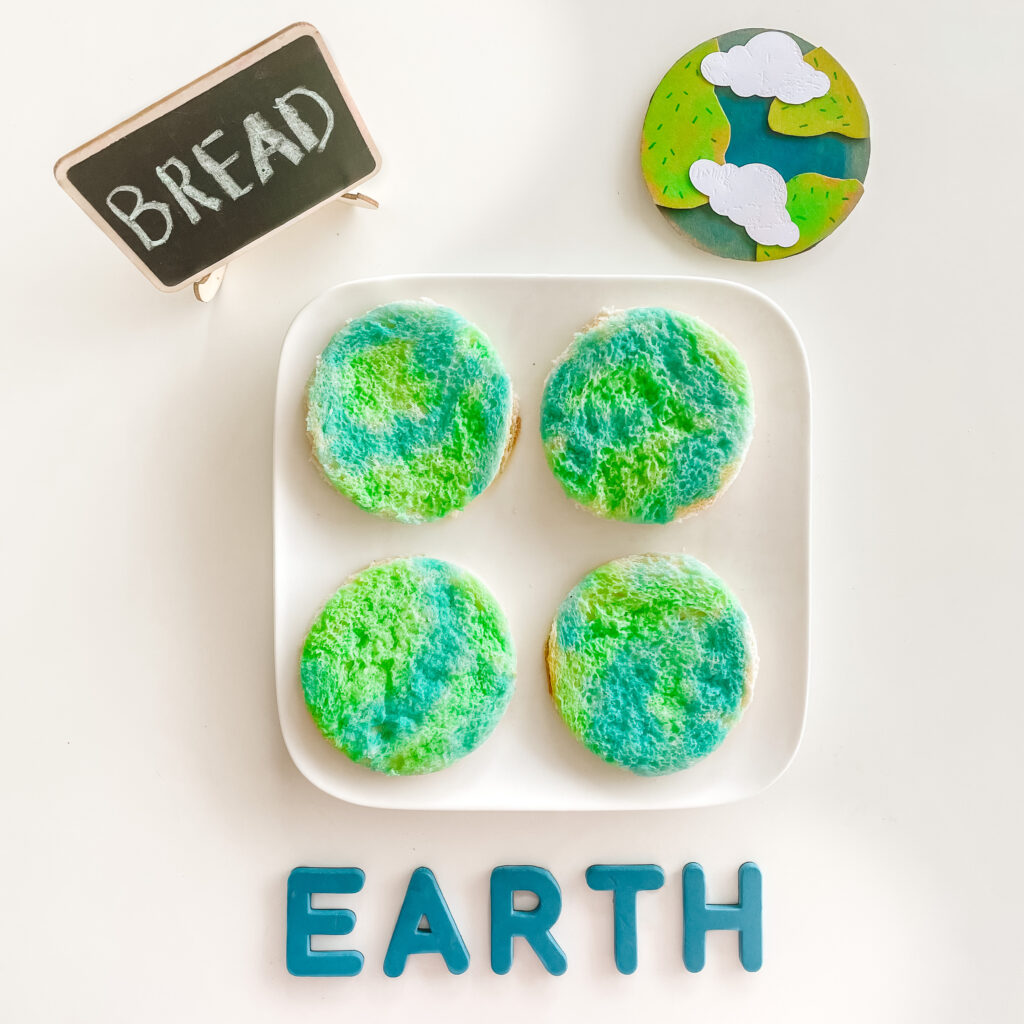 How to create an Earth bread:
Materials needed:
Bread
Bread cutter, circle
Food coloring; green and blue
Milk
Unused and clean paintbrushes
Containers, we used spill-proof paint cups
Plate
Instructions:
Pour milk in a container and add a drop of blue food coloring. Do the same with the green one.
Dip the paintbrush into the colored milk and paint it into the bread. Do this alternately between the blue and the green colors. Let dry.
Cut a round shape in the middle of the bread using a bread cutter.
Serve on a plate.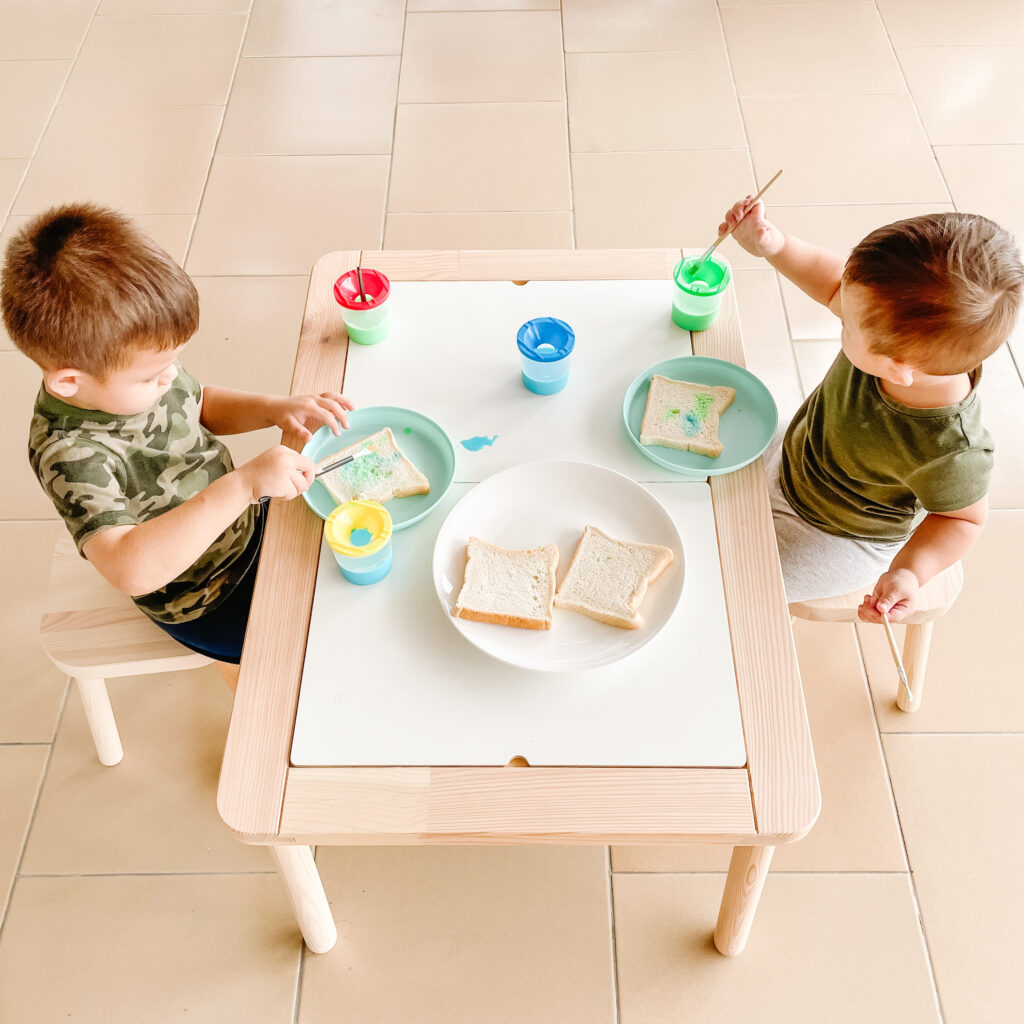 PIN ME FOR LATER