We love fizzy play! And because Pumpkin season is just around the corner, I set up this fizzy science experiment for the boys' after school activity.
This is super easy to make and very cheap to set up.
The boys were so amazed by the super cool fizzy reaction of baking soda and vinegar.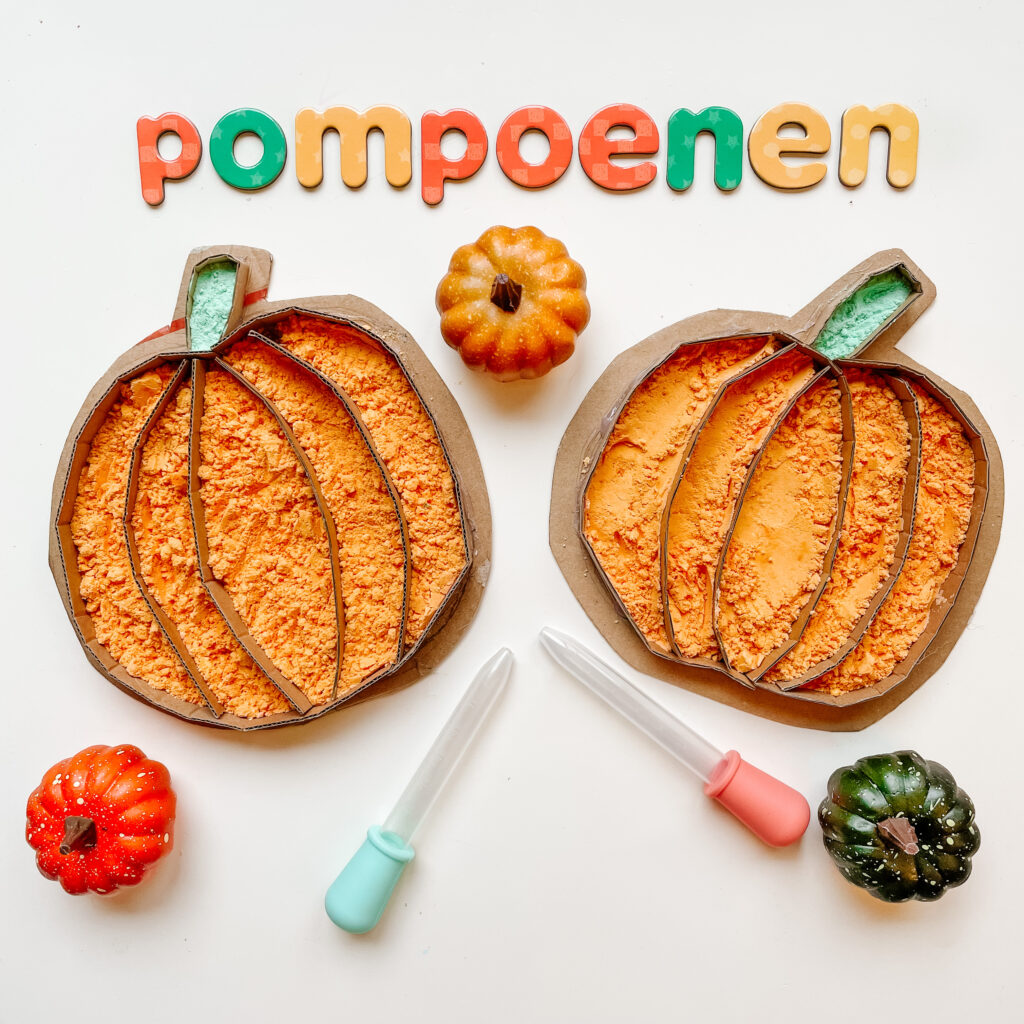 Let's set up a pumpkin fizzy play:
Materials needed:
Recycled cardboard
Glue gun and stick
Scissors
Pipettes
Vinegar
Baking soda
Yellow, red and green food coloring
Ziplock or plastic
Pencil
Instructions:
For the orange and green-colored baking soda:
Mix the red and yellow food coloring in a container to create the orange color.
Place the baking soda inside the ziplock and pour a few drops of the orange coloring.
Mix and spread evenly.
In a separate ziplock, place the baking soda and pour a few drops of the green coloring.
Mix and spread evenly.
For the cardboard pumpkin:
Draw a pumpkin in the cardboard.
Cut out strips of cardboard and glue it around the outer edge of the pumpkin as well as the inside.
Cut out the extra cardboard.
Fill the pumpkin with the orange baking soda.
Fill the stem part with the green baking soda.
How to play:
Let the kids pour vinegar into the baking soda using a pipette.
Have fun!
Hope you enjoyed our little science experiment!
PIN ME FOR LATER