If you're looking for a fun pumpkin craft for kids, try these easy to make cardboard pumpkins!
Me and my boys love making cardboard crafts! And because Pumpkin season is upon us, we made cardboard pumpkins using recycled cardboard and solid poster paint!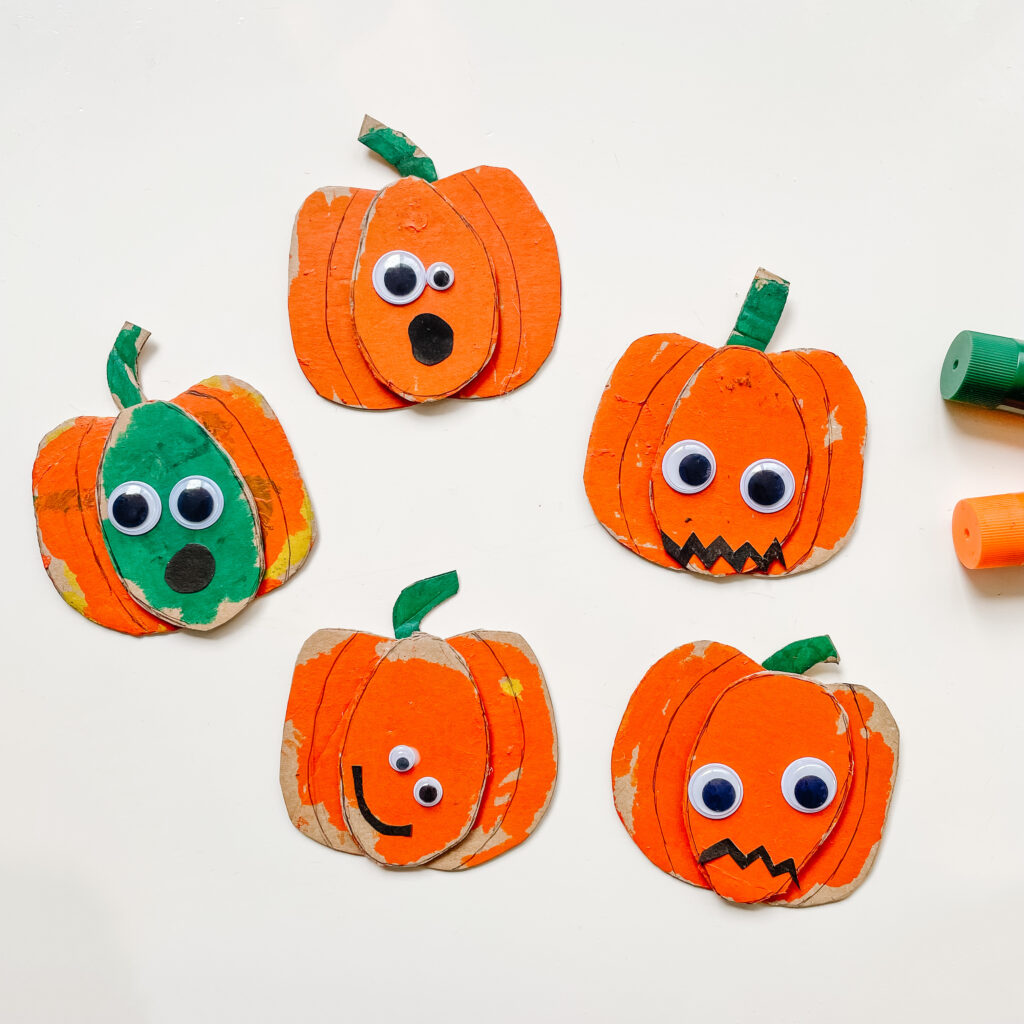 Let's create these adorable cardboard pumpkins:
Materials needed:
Recycled cardboard
Solid poster paint
Scissors
Black marker
Glue gun and stick
Black paper
Googly eyes
Instructions:
Draw and cut the pumpkins from the recycled cardboard and color with orange poster paint.
Draw oval shapes the same height as the pumpkins and color with orange paint.
Draw and cut the stems and paint with green poster paint.
Once dry, attach the oval shapes on the top middle part of the pumpkins with hot glue.
Glue the stems at the top back part of the pumpkins.
Outline the pumpkins with the black marker.
Cut out different mouth shapes from the black paper.
Glue the mouth and googly eyes in each pumpkin.
Happy Fall everyone! Hope you liked our pumpkin craft!
PIN ME FOR LATER