Halloween is my favorite time of the year! When I was still in grade school, I remember how me and my cousins celebrated Halloween every year. We cooked food (tried to make them look spooky), decorated the place (simple cutouts of spiders and witches' hats) and talked about scary stories all night long. We are from the Philippines, so we have a lot of those spooky tales until morning!
To continue with my Halloween obsession, I prepared boo baskets for the boys to start off October! It is a fun spooktacular tradition where you put together Halloween goodies for the kids including pajamas and books.
Boo baskets doesn't have to be expensive. My boys love zombies, ghosts and Halloween. Most of the Boo Baskets fillers I used were bought from Action Nederland and Hema.
What's in our Boo Baskets this year?
Spookermarket Book – Amazon
Ghost in the House Book – Amazon
Ghost sweaters – H&M
Pumpkin plates – Hema
Chocolate skeletons, eyes and coins – Hema
Spooky mallows – Hema
Baskets – Action Nederland
Here's our Boo Baskets from last year: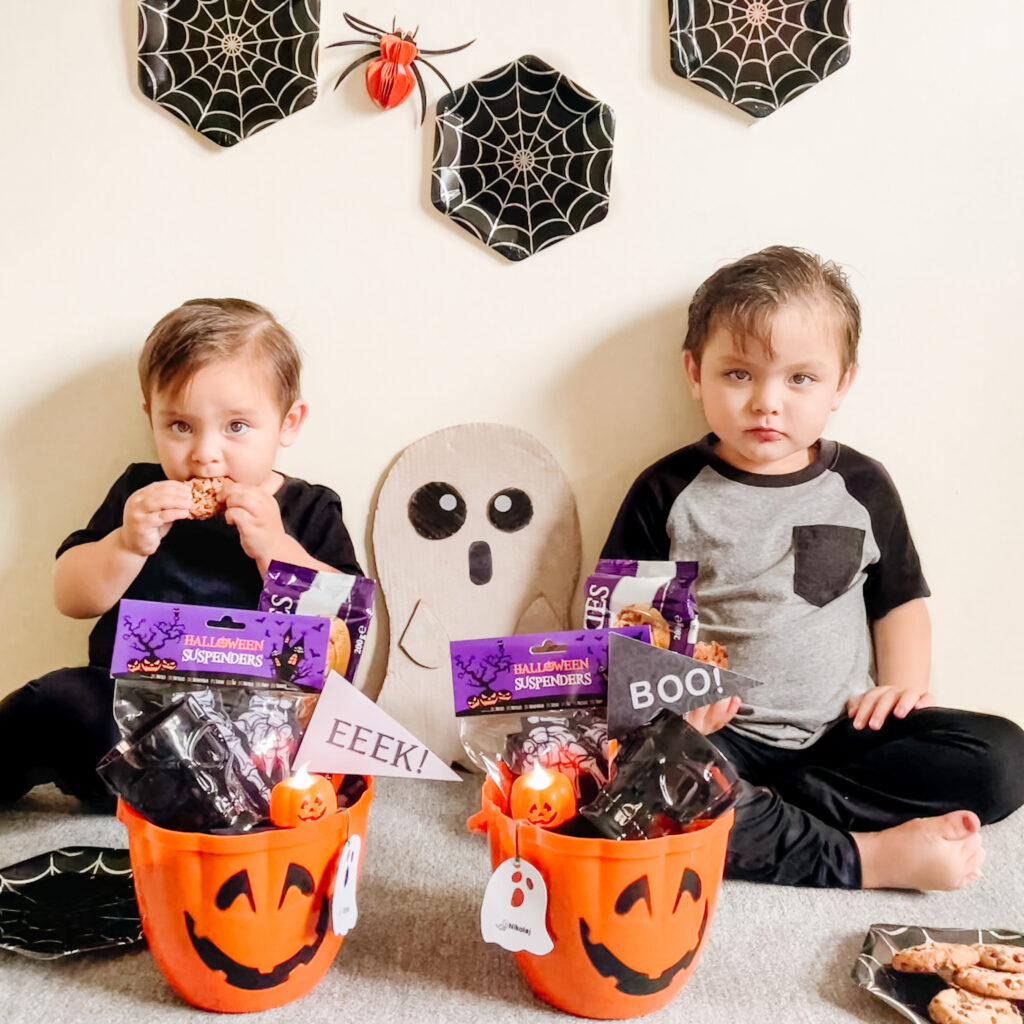 All items in the boo baskets including the pumpkin baskets were bought from Action Nederland.
PIN ME FOR LATER