Get your kids into the Halloween spirit with this super simple Halloween sensory bin.
I added some bits and pieces of our Halloween crafts (wooden haunted houses) and decors to create this sensory bin.
All you need is a container and fill it with red split lentils (which are actually orange in color). This activity was such a big hit especially the scooping and transferring of the lentils.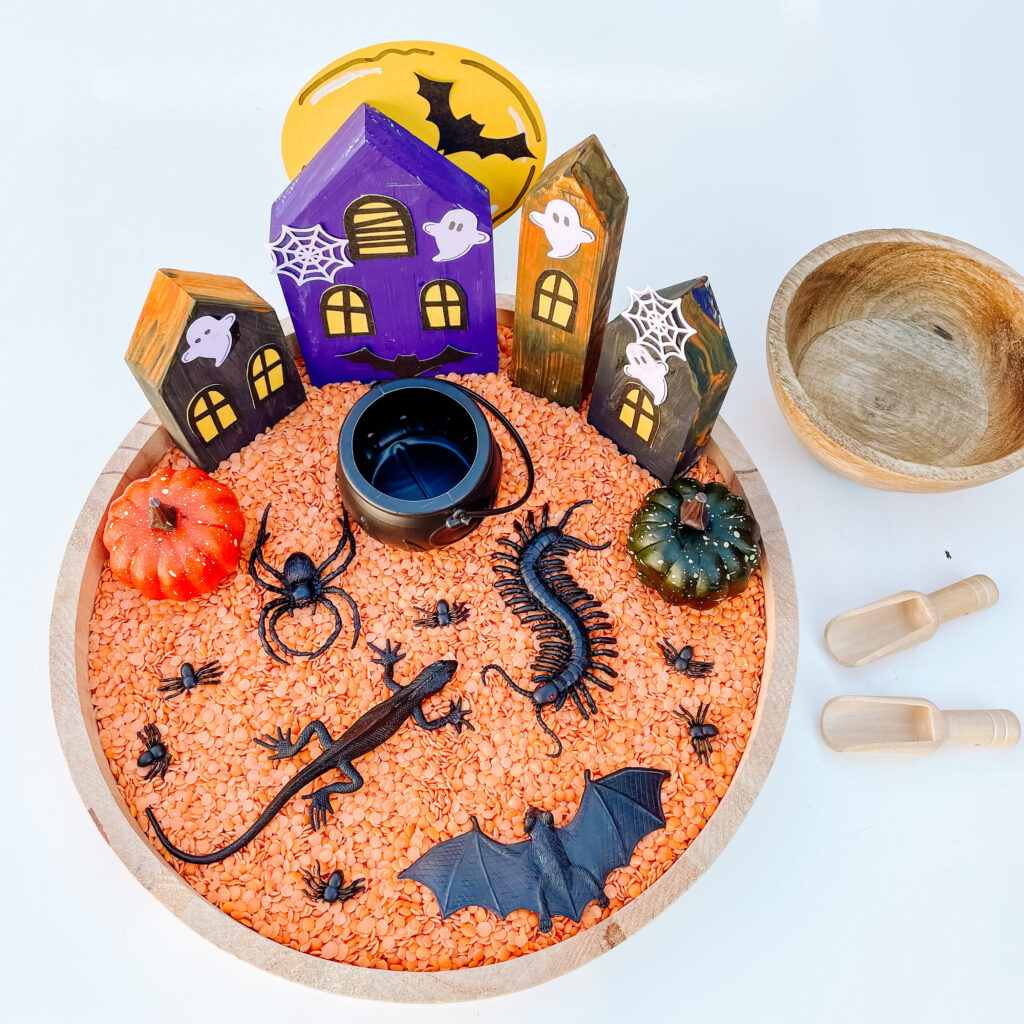 Let's create a Halloween sensory bin:
Materials needed:
Red split lintels
Wooden tray
Wooden spoons
Wooden bowl
Small cauldron
Wooden haunted houses
Halloween animals
Pumpkin decors
Instructions:
Fill the tray with red lentils.
Arrange the Halloween decors on top.
Invite kids to play.
PIN ME FOR LATER