Haunted houses are must-haves for Halloween! Check out how we turned these wooden houses into haunted houses!
I found these DIY wooden houses at Action and I knew immediately that these would be the perfect materials for the boys' first haunted house craft.
I was looking forward for purple, black and orange haunted houses, but got a mix of everything.
I added some cutouts of paper ghosts, bats, windows, cobwebs and moon to complete our haunted village with the help of my Cricut.
You can also use Halloween stickers to decorate the haunted houses.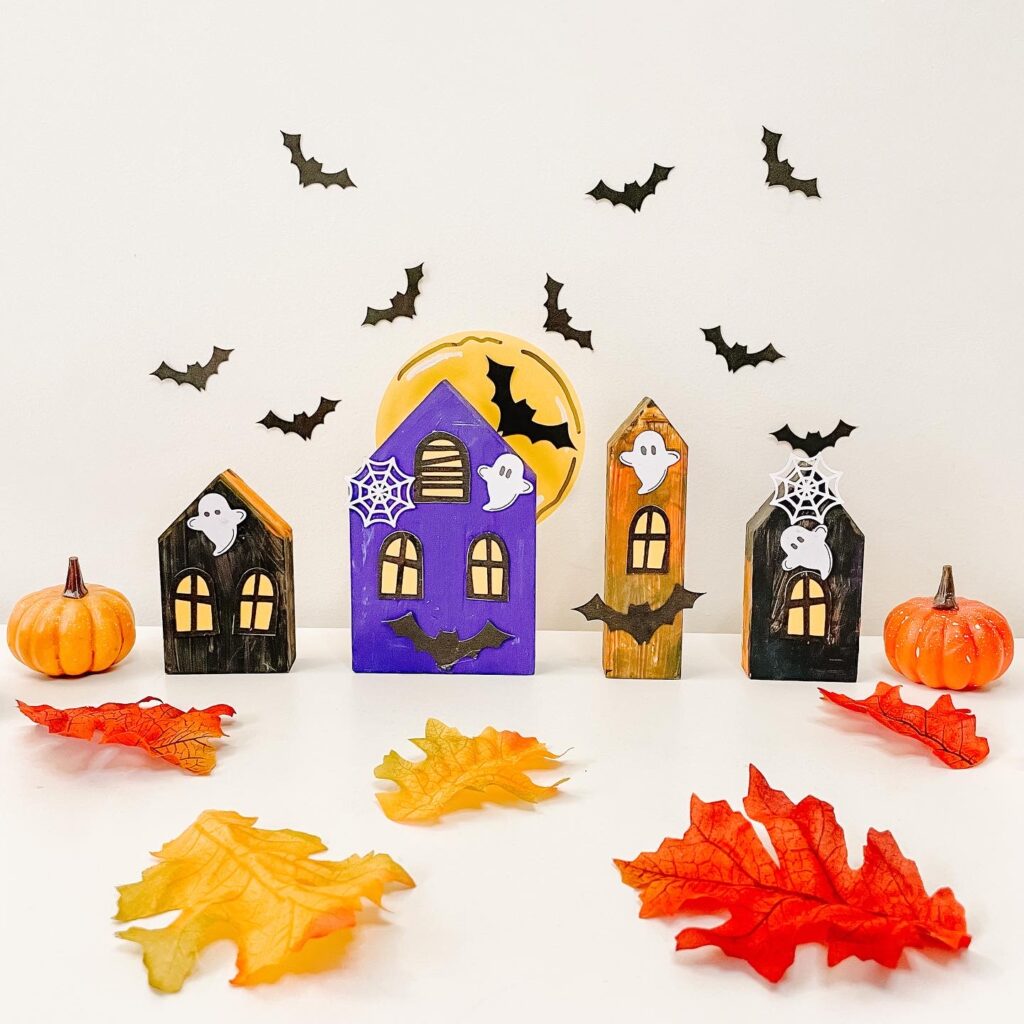 Let's make some adorable haunted houses:
Materials needed:
Wooden houses
Paint and paintbrush
Colored papers
Glue
Black and white markers
Scissors
Cricut (optional)
Instructions:
Paint the wooden houses.
Let dry.
Cut out windows, bats, ghosts, cobwebs and moon from the colored papers.
Outline the moon and the ghosts with the black and white markers.
Decorate the wooden houses with the cutouts.
Enjoy!
Reel tutorial:
(Kindly click the full screen option for better quality)
PIN ME FOR LATER