Celebrate Independence Day by making this easy cardboard Philippine flag with your little ones!
This post is in collaboration with Pandie! All thoughts and opinions are my own.
June 12 is Independence Day in the Philippines and to celebrate with our fellow Filipinos, me and Niko created a Philippine flag out of recycled cardboard.
Niko colored each pieces of cardboard using our Carioca Temperello from Pandie.
We had a nice time making the Philippine flag and introducing Niko to his Filipino culture.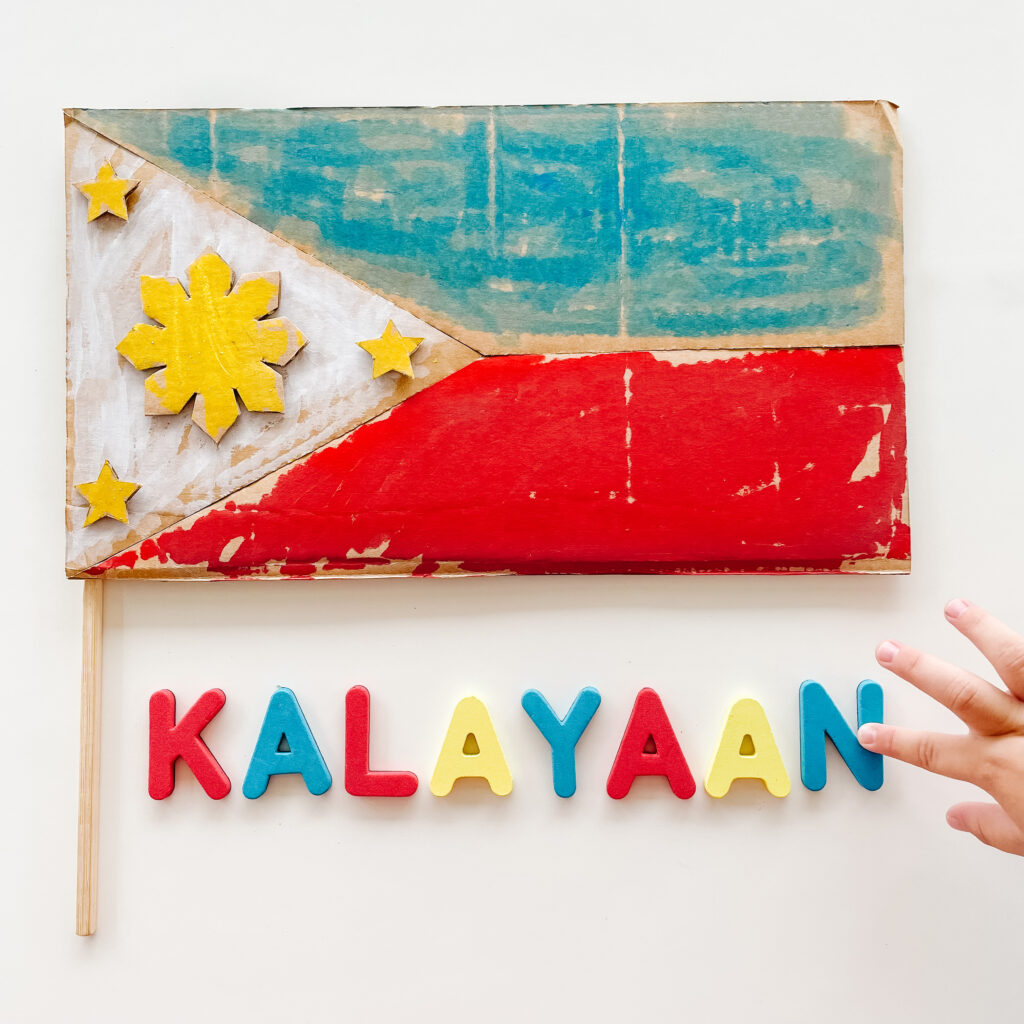 Let's make a Philippine cardboard flag:
Materials needed:
Recycled cardboard
Carioca Temperello poster sticks
Scissors
Glue gun and stick
Pencil
Chopstick
Instructions:
Draw the outline of the flag on the cardboard.
Cut the outline in three parts.
Cut out the sun and stars from the cardboard.
Color each pieces.
Glue the sun and stars into the white colored cardboard.
Take out a second cardboard the same size as the flag.
Glue the chopstick on the left side of the cardboard.
Glue the white, blue and red pieces on top of the second cardboard. The chopstick should be in the middle of both cardboard.
PIN ME FOR LATER