Surprise you Dad with this easy cardboard trophy and ribbon badge on Father's Day!
This post is in collaboration with Pandie! All thoughts and opinions are my own.
Sharing with you Niko's little surprise for Papa for last year's Father's Day.
I cut out the trophy and ribbon badge from recycled cardboard and Niko colored the pieces using our Carioca Temperello form Pandie.
I love the fact that his coloring had really improved. All the extra details were added by me.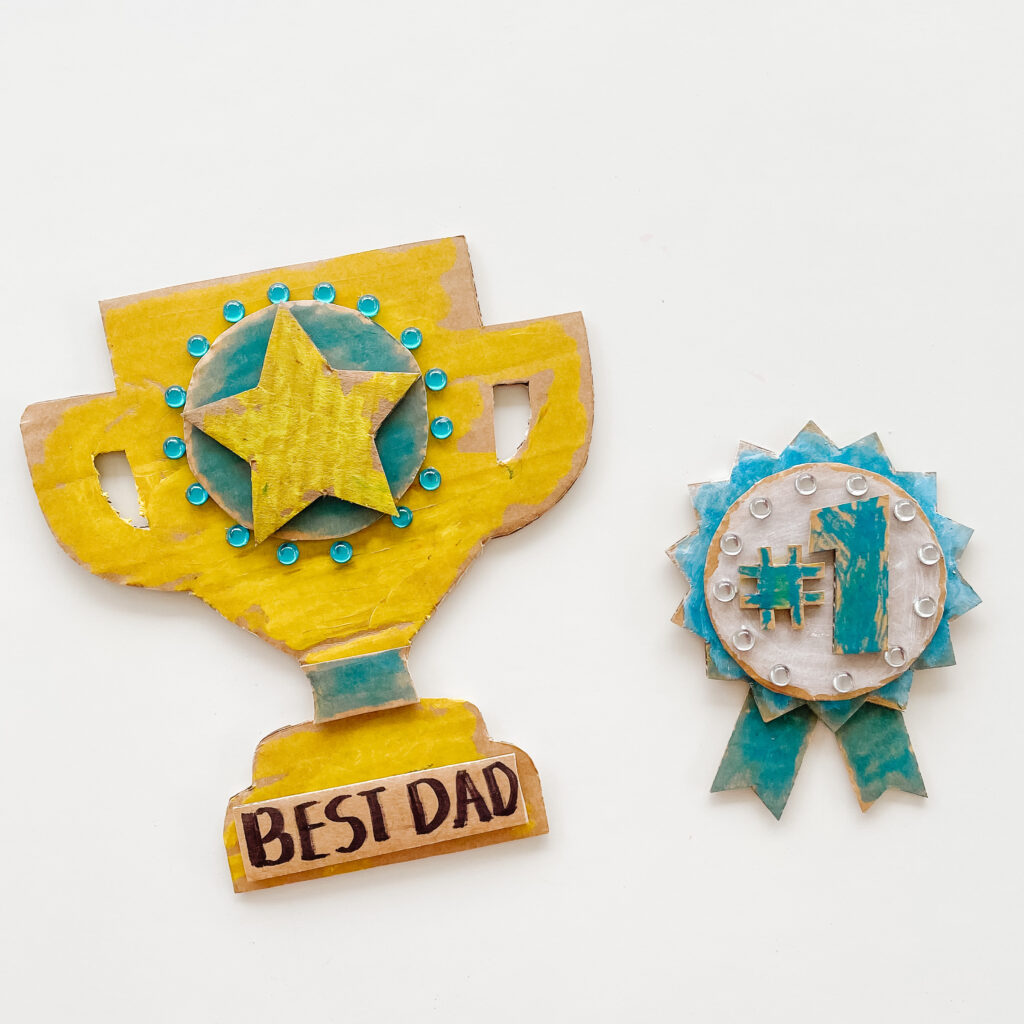 Let's create these cardboard trophy and ribbon badge for Father's Day:
Materials needed:
Recycled cardboard
Carioca Temperello Poster Sticks
Scissors
Glue gun and sticks
Pencil and eraser
Jewel stickers
Cutter
Black marker
Instructions:
Draw the trophy and badge outline in the cardboard.
Cut the outlines.
Draw and cut out the details you want to add into the trophy and badge.
Color each pieces.
Glue all the pieces together.
Add the jewel stickers.
Write Best Dad into the trophy.
Hope you liked and enjoyed our Father's Day craft! Happy Crafting!
PIN ME FOR LATER