If you are looking for an easy ladybug craft, this heart ladybug is a perfect Valentine project for toddlers!
Here is another ladybug craft that me and my toddlers made this week.
I love to work with recycled cardboard, especially cereal boxes. I always store every one of them. Aside from making crafts with them, I also use them to protect the table during our painting activities.
With this project, my kids had a lot of fun painting and assembling and identifying the different parts of the ladybugs.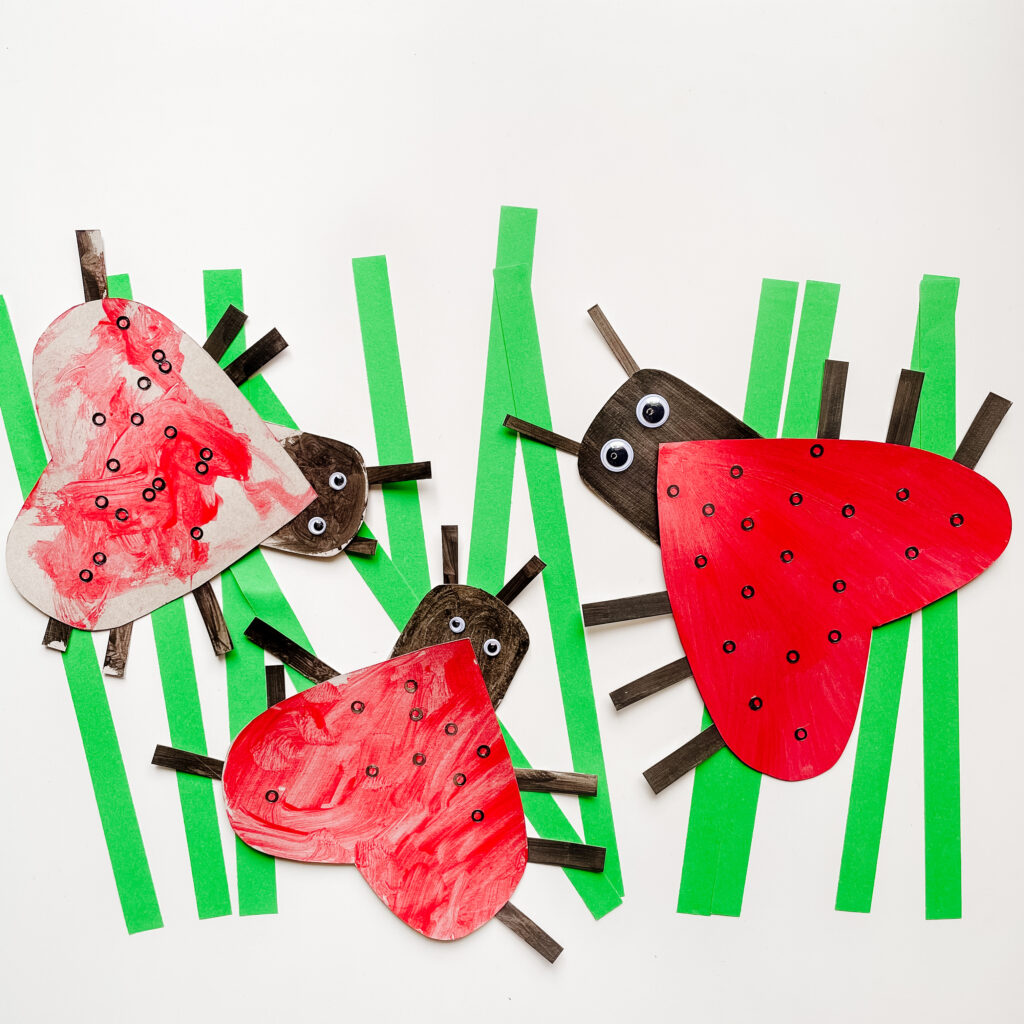 Let's make some cardboard ladybugs:
Materials needed:
Recycled cardboard (cereal box)
Paint, red and black
Paintbrush
Round glitters, black
Googly eyes
Scissors
Glue
Instructions:
Cut the lady bug's body, head, antennae and legs from the recycled cardboard.
Color the heart-shaped body with red paint. Let dry.
Color the head, antennae and legs with black paint. Let dry.
Once all the pieces are dry, assemble the parts and attach to the body with glue.
Glue the googly eyes.
Decorate the wings with round glitters.
You can also cut some green strips of paper for the grass effect.
We would love to see your amazing crafts, so don't forget to tag us on Instagram: @thekolbeekboys.
PIN ME FOR LATER