If you are looking for an easy Valentine craft with your kids, you will definitely love this popsicle stick kissing booth.
Building a popsicle stick house is a must-have holiday craft. It is versatile and can be customize to fit any season or holiday. It is easy and quick to make using only a few materials.
Me and my boys built a popsicle stick kissing booth version for Valentine's Day. My boys painted the sticks and together we decorated it with beautiful die-cut sheets from DecoTime.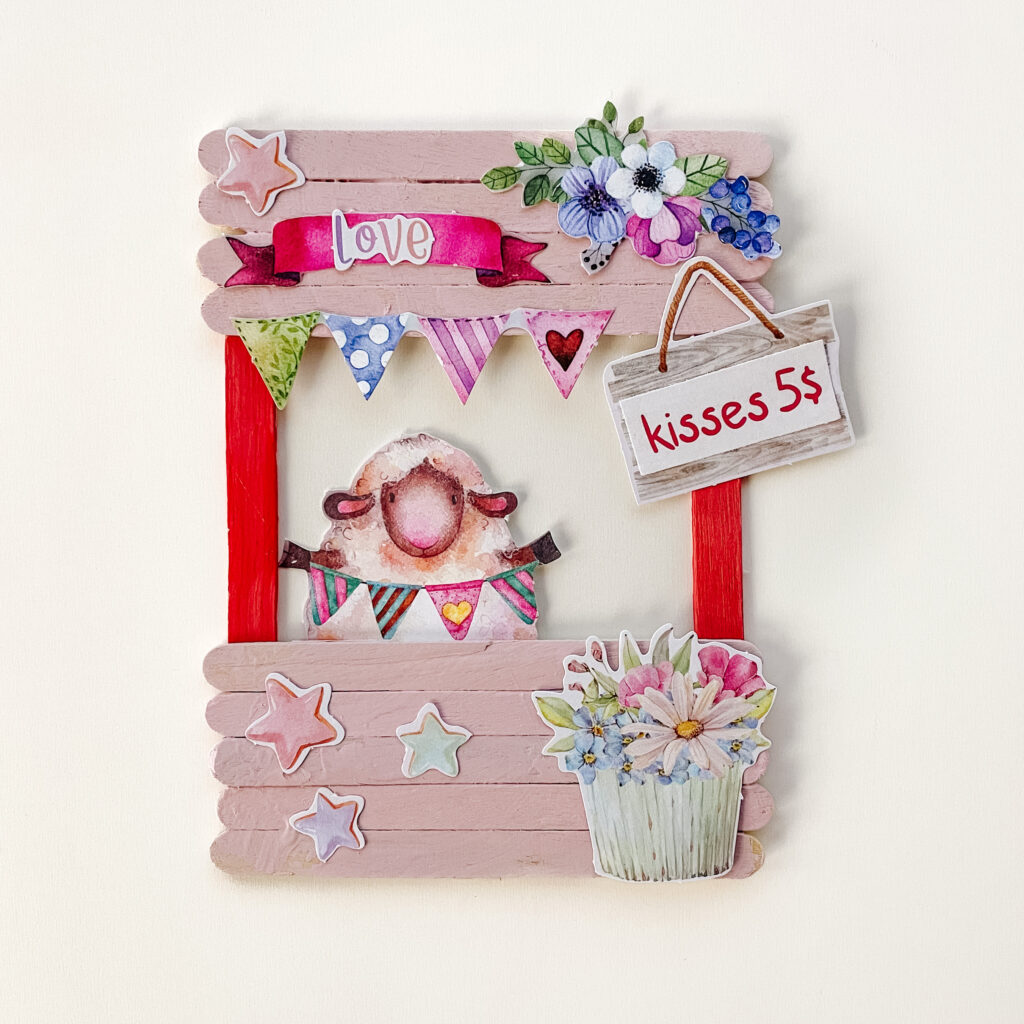 Let's build a popsicle stick kissing booth:
Materials needed:
Popsicle sticks
Paint, red and light pink
Stickers or illustrations
Glue
Paintbrush
Scissors
Instructions:
Line up five popsicle sticks and glue them together.
Take one popsicle stick and cut it in half.
Attach it on the back of the five popsicle sticks for extra support. Set aside.
Line up another set with four popsicle sticks and do the same as you did with the first set.
Color the two sets with light pink paint. Let dry.
Take another two popsicle sticks and color them separately with red paint. Let dry.
Assemble the sets: four sticks on top, five on the bottom and one stick on each side.
Connect and glue them together.
Once the glue dries up, decorate with stickers or illustrations.
PIN ME FOR LATER