"You are my MANE squeeze" is a Valentine-themed cutting activity that your toddlers will surely enjoy.
If you have a cutting-obsessed toddler like mine, this activity will surely be a hit. When Niko learned how to properly hold and cut the scissors, he's been asking me to cut papers every now and then.
One of the famous cutting activities for kids is the lion's haircut because: First, the lion looks adorable; and Second, it involves longer cutting time because the lion's mane is usually made of a few strips of papers.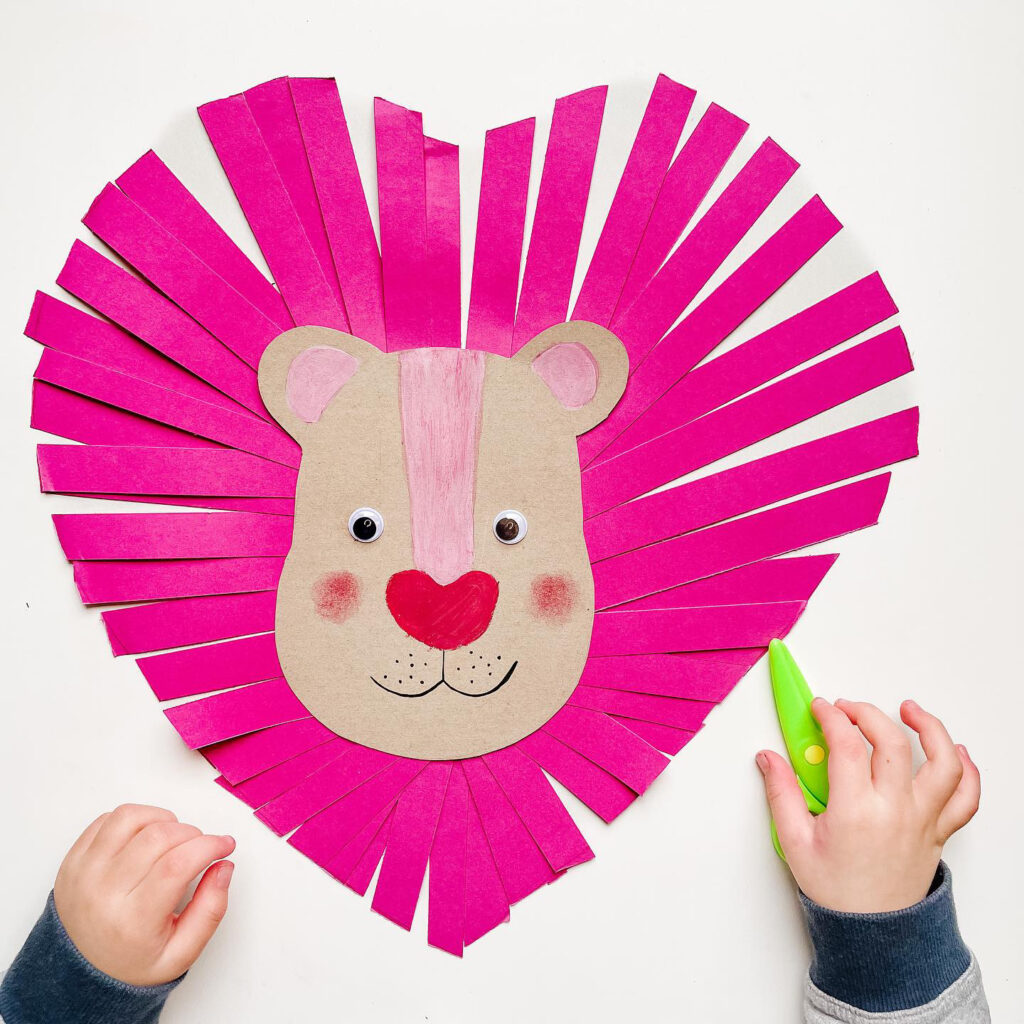 How to set up this Valentine Lion haircut activity:
Materials needed:
Recycled cardboard
Pink paper
Acrylic paint
Paintbrush
Glue
Googly eyes
Scissors
Paper cutter
Pencil
Instructions:
Draw and paint a lion's face on a cardboard.
Add the googly eyes.
Cut strips of pink paper using the paper cutter.
Arrange the strips of paper around the lion's head and glue them from behind.
Draw lines into the strips of paper forming a heart.
How we played:
Niko followed and cut the lines that I drew on the strips of paper. He really enjoyed this activity and was amazed at how the lion's mane turned out in the end.
PIN ME FOR LATER