Get creative this Valentine's Day with these paper plate love birds.
Last year, we made this easy version of the paper plate love birds and this is one of my favorite Valentine crafts for toddlers. When I saw this idea from Mas and Pas on Pinterest, I knew immediately that this would be the perfect craft for Niko's age. He was almost 3 when we did this activity and he really enjoyed decorating the love bird with his friend, Pretiek.
I got these cool Valentine paper plates from Beni's Christmas Palace in Suriname. They have a lot of festive stuff there that are really affordable.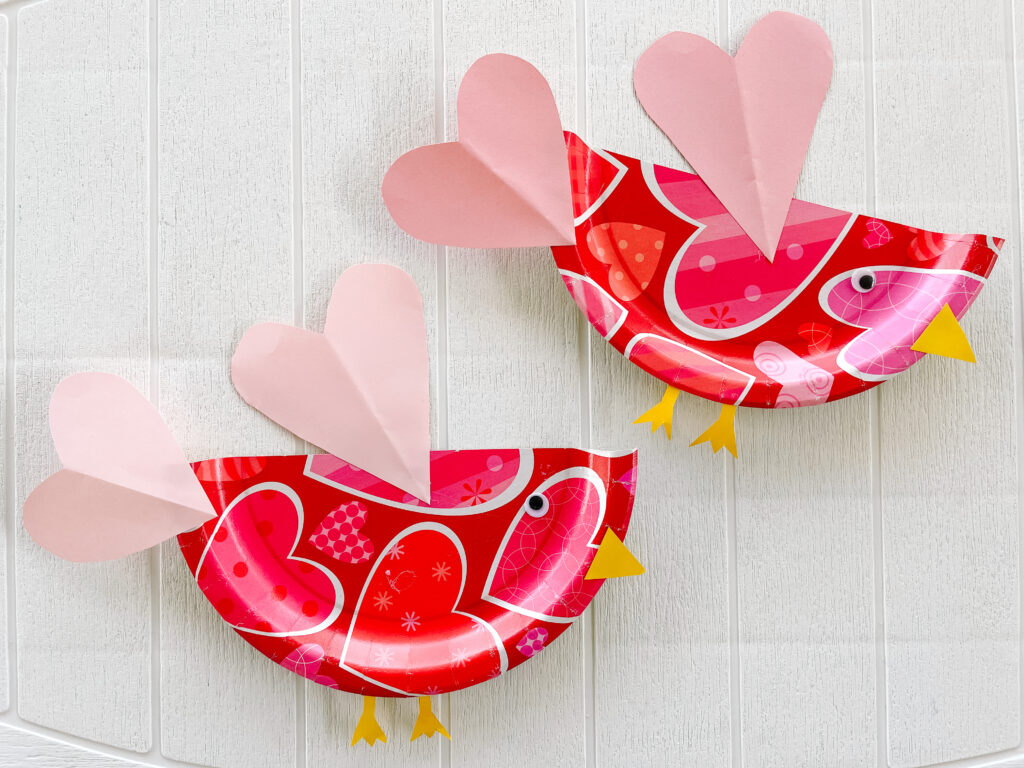 Let's create some paper plate love birds:
Materials needed:
Valentine-themed paper plates
Pink and yellow paper
Googly eyes
Glue
Scissors
Instructions:
Cut the paper plate in half.
Cut two heart shapes from the pink paper.
Form the beak and the feet from the yellow paper.
Attach the cutouts to the paper plate using glue.
Attach the goggly eyes.
PIN ME FOR LATER