Transform store-bought butter cookies into these fancy Valentine treats, stress-free!
Love is in the air! And because it's the month of love, we can always use this as an excuse to doll up a simple snack into fancy Valentine treats. If you already have a box of cookies in your pantry, this easy pink-colored glaze added with some sprinkles will turn them into Valentine desserts in just a few minutes.
This will also be a perfect activity for kids. They can mix the ingredients themselves and decorate the cookies.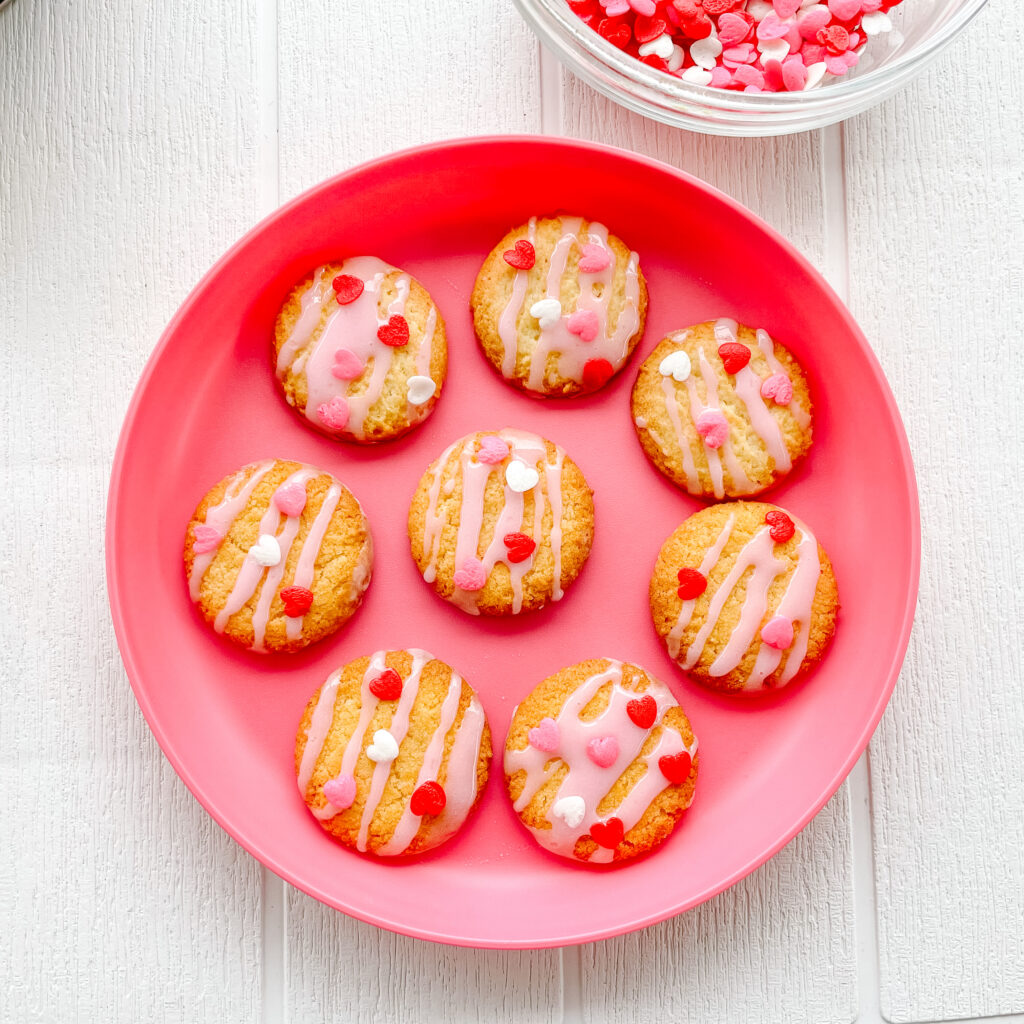 Let's doll up these store-bought cookies:
Materials needed:
Cookies
1 cup powdered sugar
2 spoons milk
Drops of vanilla
Food coloring, pink
Heart sprinkles
Fork
Bowl
Whisk
Instructions:
Place powdered sugar in a bowl.
Slowly stir in the milk.
Add a few drops of vanilla. Stir until you have a smooth and drizzleable glaze.
Dip a fork in the glaze and drizzle it on top of the cookies.
Add sprinkles on top.
Serve on a cute pink plate.
PIN ME FOR LATER