Valentine's Day is coming soon! If you're looking for a last-minute card idea to do with your kids – look no further! With this easy free card template and some ink pads, you will have a handmade card in no time.
This post is in collaboration with The Name Stamp. All thoughts and opinions are my own.
When we moved to The Netherlands, we received a lot of holiday cards and welcome cards from neighbors and families which I never experienced growing up in the Philippines. I find this tradition really thoughtful and sweet, so when a holiday approaches, me and the boys are always excited to make holiday cards.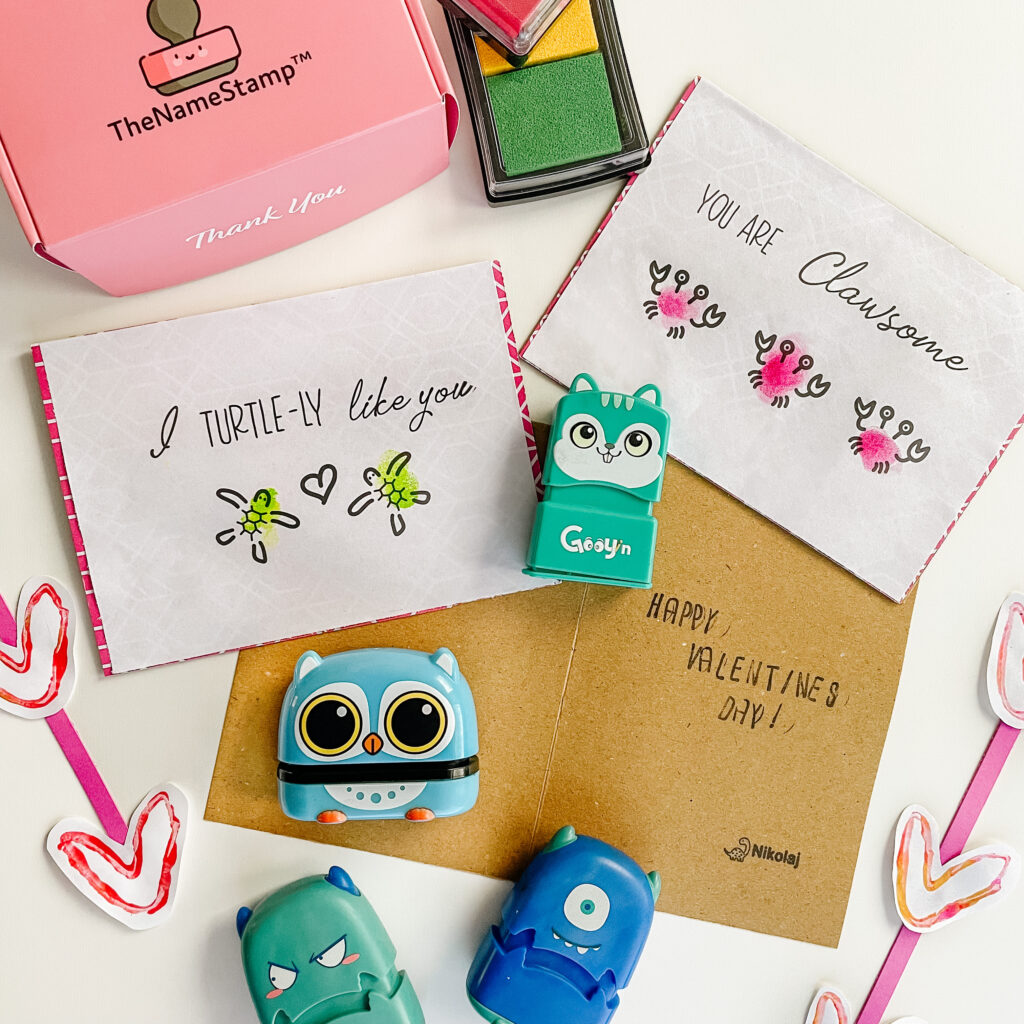 Disclosure: This post contains affiliate links. If you make a purchase through the affiliate links in this post, I may receive a small commission, at no extra cost to you.
Signing handmade cards has been a lot easier now especially for little kids, thanks to these amazing personalized name stamps from The Name Stamp. These are total lifesavers! These stamps can label clothes, shoes and a lot of other things. This is one of the best mom hacks ever, plus they come in a lot of cool designs that your kids will surely love. My boys picked their own stamp designs and they loved them.
Let's make some fingerprint Valentine's Day cards:
Materials needed:
A4 cardstock, white and brown
Patterned paper
Ink pads, green and red
Glue
Paper cutter
The Name Stamp for signing your cards (optional)
Instructions:
Download the printable.
Take the cardstock and fold it in half. Or you can adjust it to your preferred card size.
Cut the patterned paper the same size as the front of the card (cardstock).
Glue it on top of the card.
Dip your kid's finger into the ink pad and stamp it on the downloaded template.
Cut the template according to your card size and glue it on top of the design paper.
Write your message inside the card.
Stamp with your kids' name using their name stamp.
Or
Download the template directly to the A4 cardstock.
Cut and separate the two designs.
Fold in half and stamp the template with your kids' fingerprints.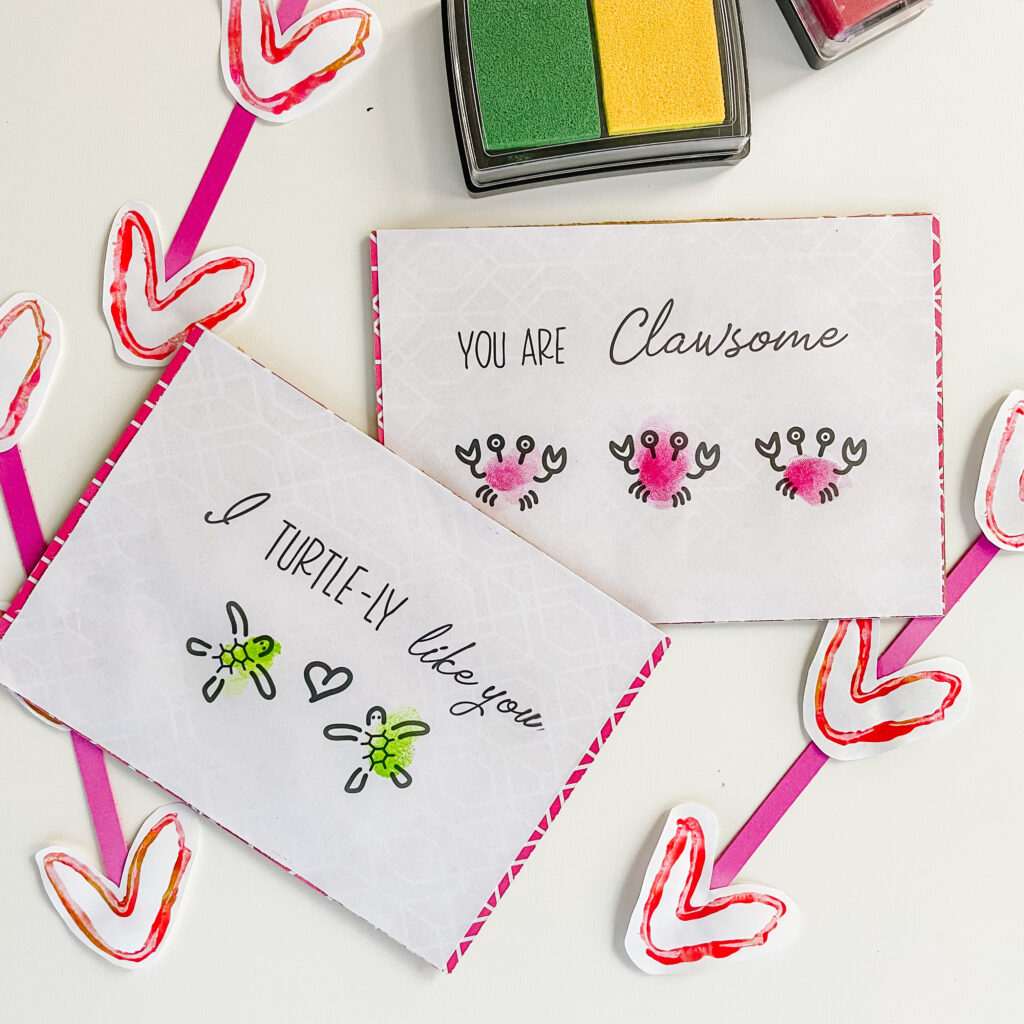 Please expand the video for better quality:
The Name Stamp, use code thekolbeekboys for 10% off your purchase.
PIN ME FOR LATER