Let's welcome Spring by creating a cardboard flower garden that will brighten up your day.
This post is in collaboration with Pandie! All thoughts and opinions are my own.
This cardboard flower garden is so lovely and easy to make using only three materials: recycled cardboard, popsicle sticks and Carioca Temperello. You can create any flower shape and color them with bright and cheerful colors perfect for Spring.
Pandie gifted us these amazing Carioca Temperello and they became an instant favorite. The colors are vibrant, they're easy to apply and quick to dry.
This is one of my favorite crafts that we did and this is when my love for cardboard crafts started.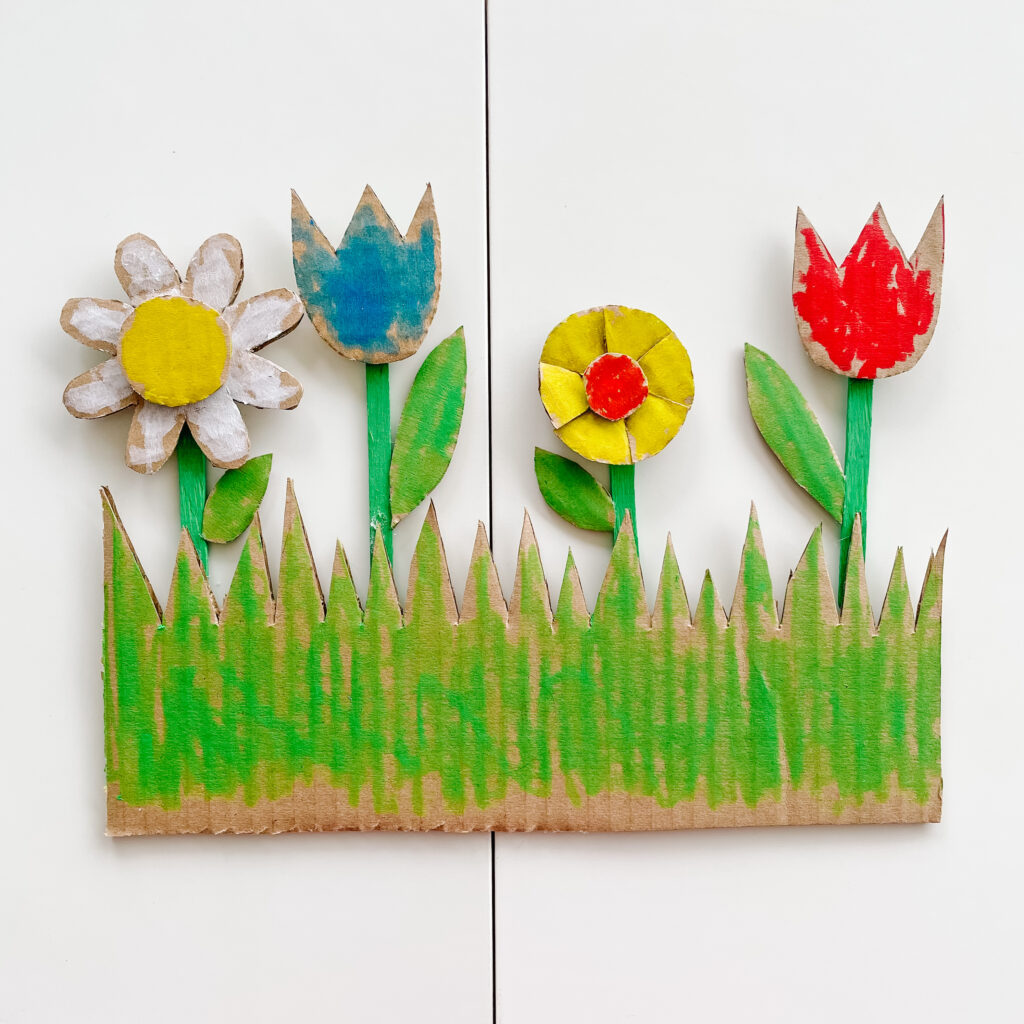 Let's make a cardboard flower garden:
Materials needed:
Recycled cardboard
Scissors
Popsicle sticks
Carioca Temperello paint sticks
Glue gun and hot glue
Instructions:
Cut out the flowers, grass and leaves from cardboard.
Color each piece.
Color the popsicle sticks.
Glue the flowers and leaves into the popsicle sticks.
Attach them in the back of the cardboard grass.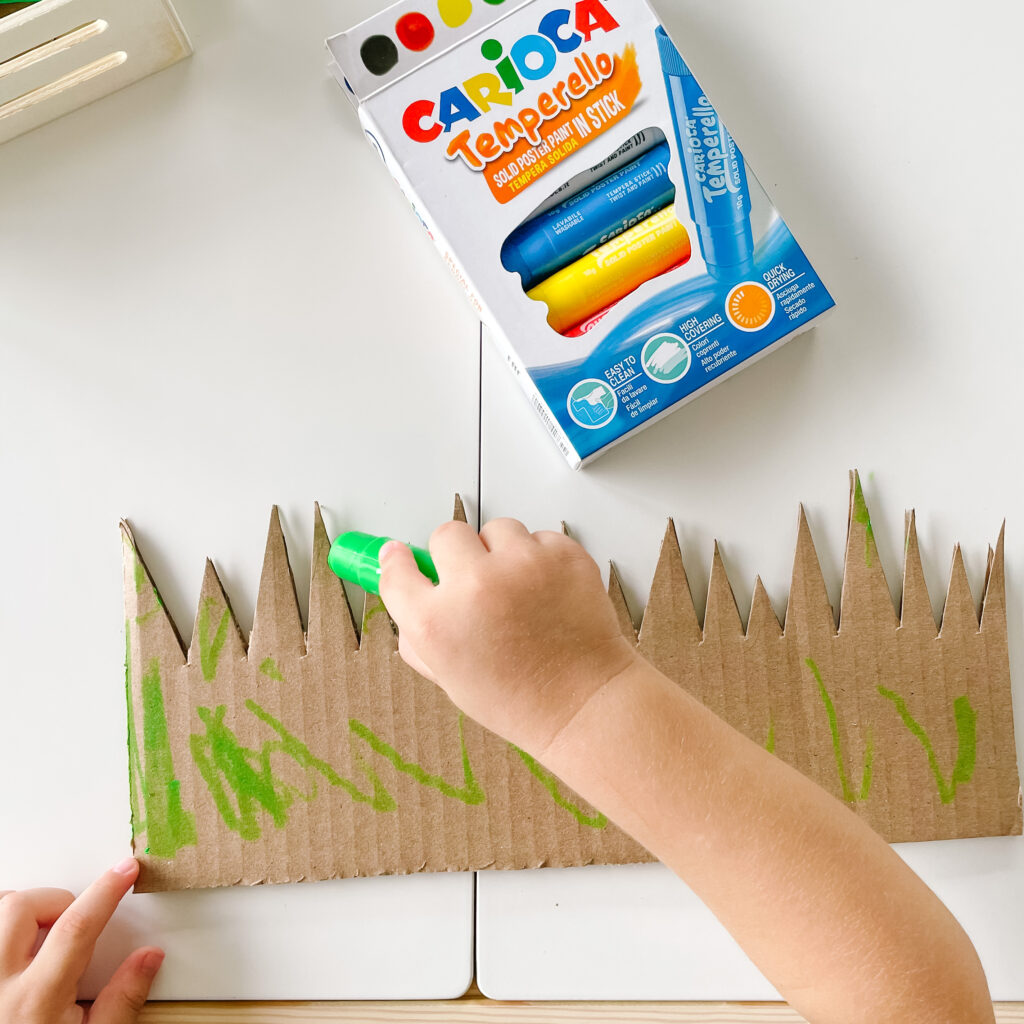 We would love to see your amazing crafts, don't forget to tag us on Instagram: @thekolbeekboys.
PIN ME FOR LATER: