Easy to make felt dinosaur tooth fairy perfect for your dinosaur-obsessed kiddos.
I made this felt dinosaur tooth fairy for Niko last year in observance of the National Tooth Fairy Day celebrated every February 28 and August 22.
Felt has always been a life-saver in most of my projects. It is a cheap and easy-to-use craft material for making kids' toys, arts, crafts, decorations and a lot of other things.
The best thing about felt is that it will not unravel or look ragged as you cut and trim it. I also use felt in most of my boys' DIY costumes.
I made this felt dinosaur tooth fairy without any pattern, but I promise to create one as soon as possible.
I did a blanket stitch to close the tooth. You can also use hot glue, but it will look a lot cleaner with stitching.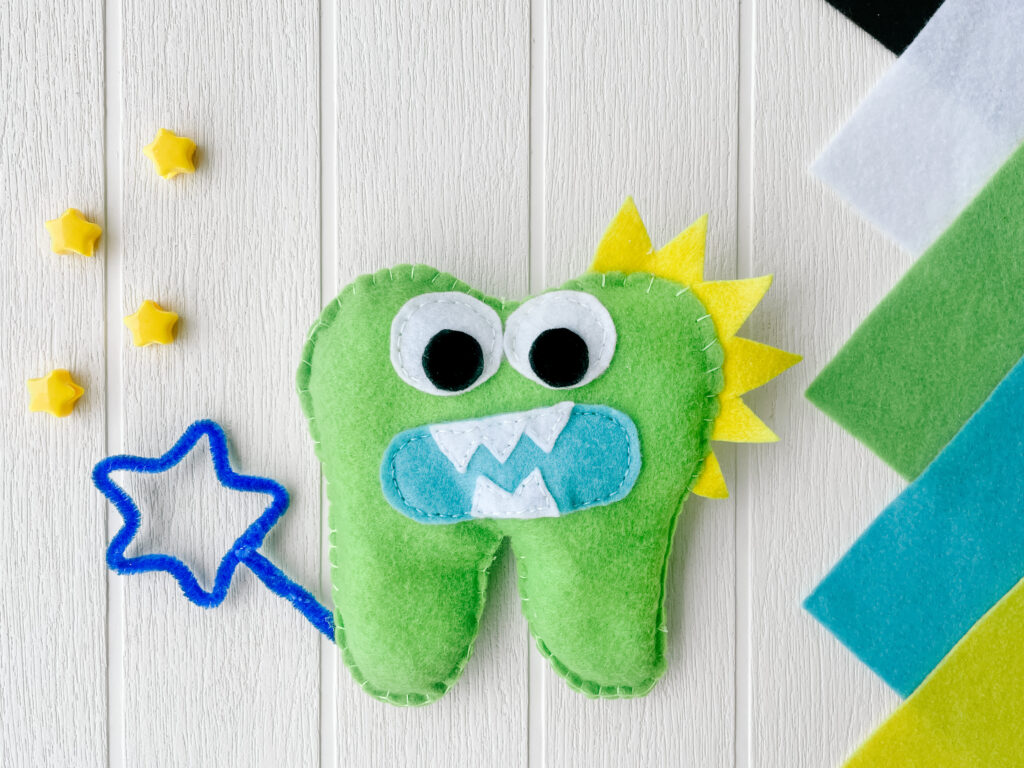 Materials needed:
Hard felt; green, blue, white, yellow and black
Needle and thread that corresponds to the colors of the felt
Cotton stuffing
Glue gun and stick
Scissors
Instructions:
Print out the template. (Sorry, still working on it!)
Cut the felt pieces and colors based on the template.
Glue the dinosaur plates into the upper right side of the back green felt.
Stitch the eyes, mouth and teeth into the front part of the front green felt.
Stitch around the edge of the tooth leaving a small gap for the stuffing.
Insert the cotton stuffing and close the stitching.
Hope you guys enjoyed this DIY project!
PIN ME FOR LATER