This cardboard bee mask is perfect for your little kid's pretend play and dressing up game!
This post is in collaboration with Pandie! All thoughts and opinions are my own.
Get ready for the Spring and Summer season with this cardboard bee mask craft.
We made this recycled bee mask using cardboard, oil pastel, pipe cleaners and glitter shapes given to us by Pandie.
One of the best things about oil pastel is that you can spread their colors nicely into the cardboard using your fingers and create an ombre look. It's fun for kids, too!
Niko colored all the bee parts in this project and I attached all the other details using hot glue.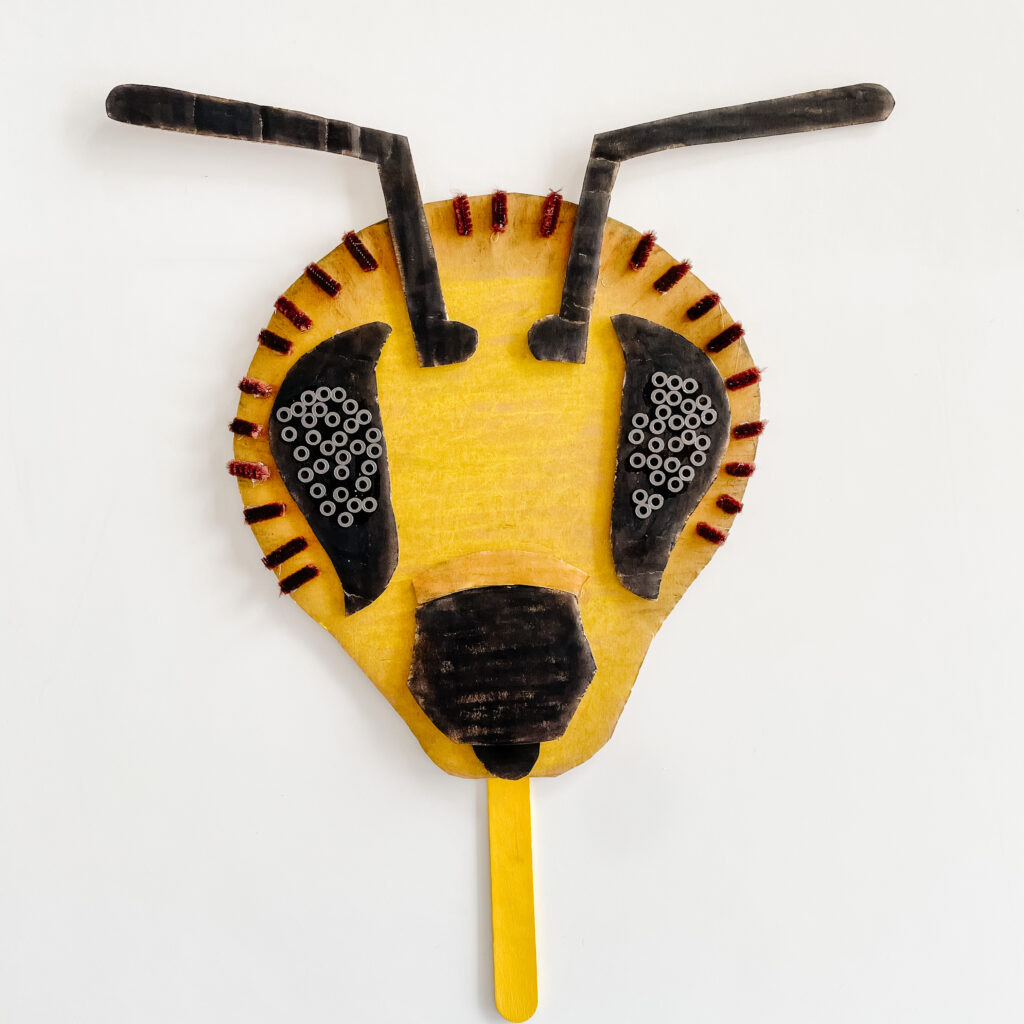 Let's make a cardboard bee mask:
Materials needed:
Recycled cardboard
Oil pastel
Round silver glitter shapes
Glue gun and stick
Scissors
Popsicle stick
Black pipe cleaner
Pencil and eraser
All-purpose glue
Instructions:
Draw and cut out the head shape, nose, mouth, eyes and antennae from the recycled cardboard.
Color each part using oil pastel.
Attach each part into the head to form a face using hot glue.
Spread all-purpose glue into the eyes and sprinkle with the round silver glitter shapes.
Cut a few 1 inch black pipe cleaners and attach it around the head part.
Glue the popsicle stick at the bottom back of the head.
Hope you liked and enjoyed this project!
We would love to see your amazing crafts, don't forget to tag us on Instagram: @thekolbeekboys.
PIN ME FOR LATER