Looking for some bubble tea craft to make with your kids this Summer? This DIY cardboard bubble tea is perfect for your little ones.
To all our fellow bubble tea lovers, here's a simple cardboard craft that me and Niko did in honor of Mommy's favorite drink!
This project is super simple especially for toddlers and you might already have all the materials in your home.
Niko loves coloring a lot. He colored every cardboard pieces that I cut and I helped him a little to create the ombre look in our bubble tea.
Did you know that there's a National Bubble Tea Day celebrated every April 30?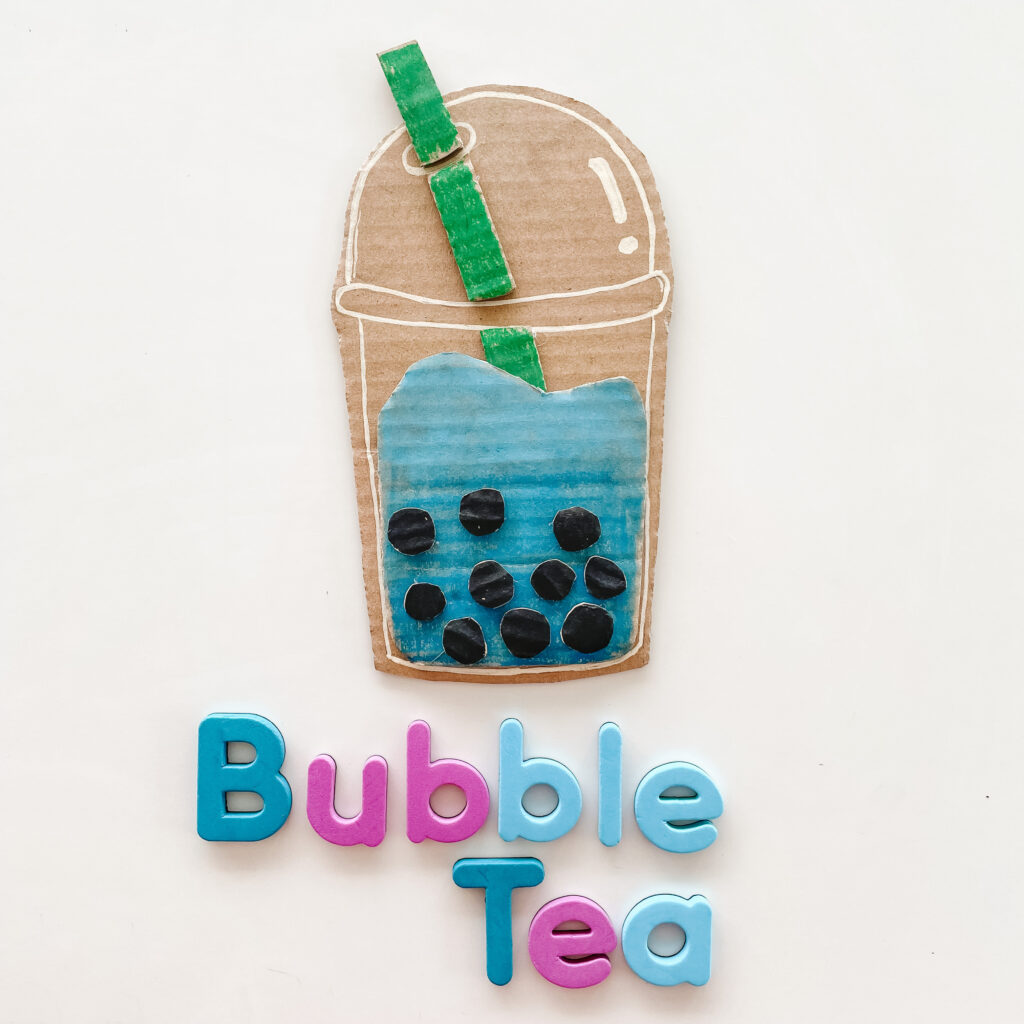 Let's create a cardboard bubble tea:
Materials needed:
Recycled cardboard
Oil pastel
White marker
Scissors
Pencil and eraser
Glue gun and stick
Instructions:
Draw a bobba cup in the cardboard. Outline the cup using white marker.
Cut out the extra cardboard outside the cup.
Cut out the milk tea (liquid) part and straw from the cardboard. Color them with oil pastel.
Cut out small circles from the cardboard and color them with black oil pastel.
Glue the bubble tea pieces into the cup.
We would love to see your amazing crafts, don't forget to tag us on Instagram: @thekolbeekboys.
PIN ME FOR LATER