Potato stamping is one of the easiest activities to do with kids in all occasions. Make this DIY Tangerine art with your kids and use it as a banner for the Lunar New Year.
Another creative activity that we did for the Chinese New Year was making these tangerine art using potato stamps. It is so easy to do and also fun for little kids.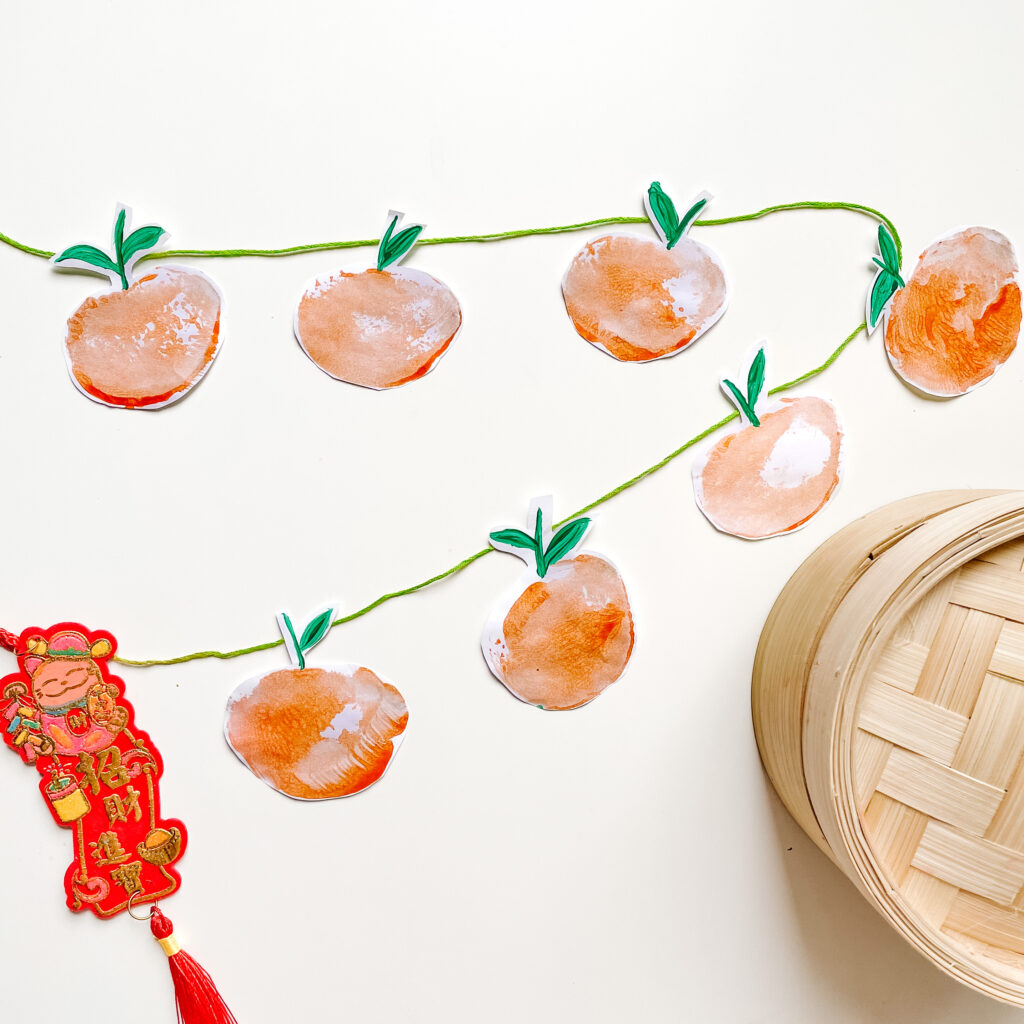 Potato stamp tangerine art:
Materials needed:
Potato
Knife
Orange and green paint
Paintbrush
Paper towel
Paper
Scissors
String
Tape
Instructions:
Cut the potato in half and dry with paper towel.
Dip the potato into the orange paint and press it down on the paper. Let dry.
Paint some stem and leaf on top of the tangerines using paintbrush. Let dry.
Cut the tangerine pieces and attach them onto the string with tape.
PIN ME FOR LATER