Create these adorable toilet paper roll clown stamps with your kids for the Carnaval festival.
We've been enjoying our stamping activities lately. It's always fun to just dip and stamp, dip and stamp and then turning them into beautiful arts.
Because Carnaval is just around the corner, we decided to make clown stamps using our favorite stamping material, the toilet paper roll.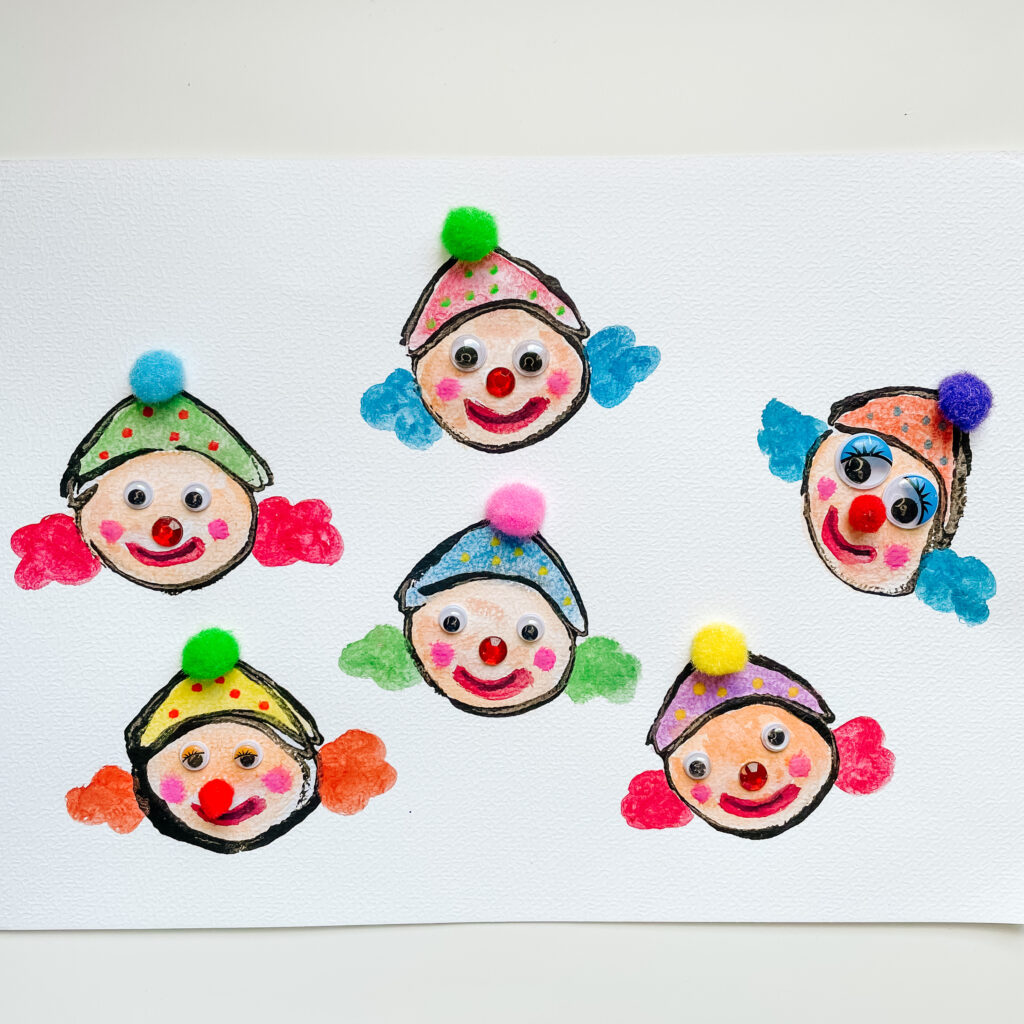 Let's create some clown stamps:
Materials needed:
Toilet paper roll
Paint, black
Watercolor + brush
Small colored pom-poms
Small red pom-poms
Small red jewels
Colored markers
Googly eyes
White paper (I use aquarelle paper)
Hot glue and stick
Scissors
Instructions:
Cut the toilet paper roll in half.
Bend and form a triangle in the other half.
Glue the triangle shape on top of the circle.
Dip the toilet paper roll in a black paint and stamp as many as you want into the paper.
Color the face and the hat with watercolor.
Paint the hair on the sides.
Decorate the hat with small dots using colored markers.
Add pom-poms on the top of the hat.
Add the googly eyes.
Use the red pom-poms and red jewels for the nose.
Draw the mouth with black marker and color it with red.
Add blush to the cheeks.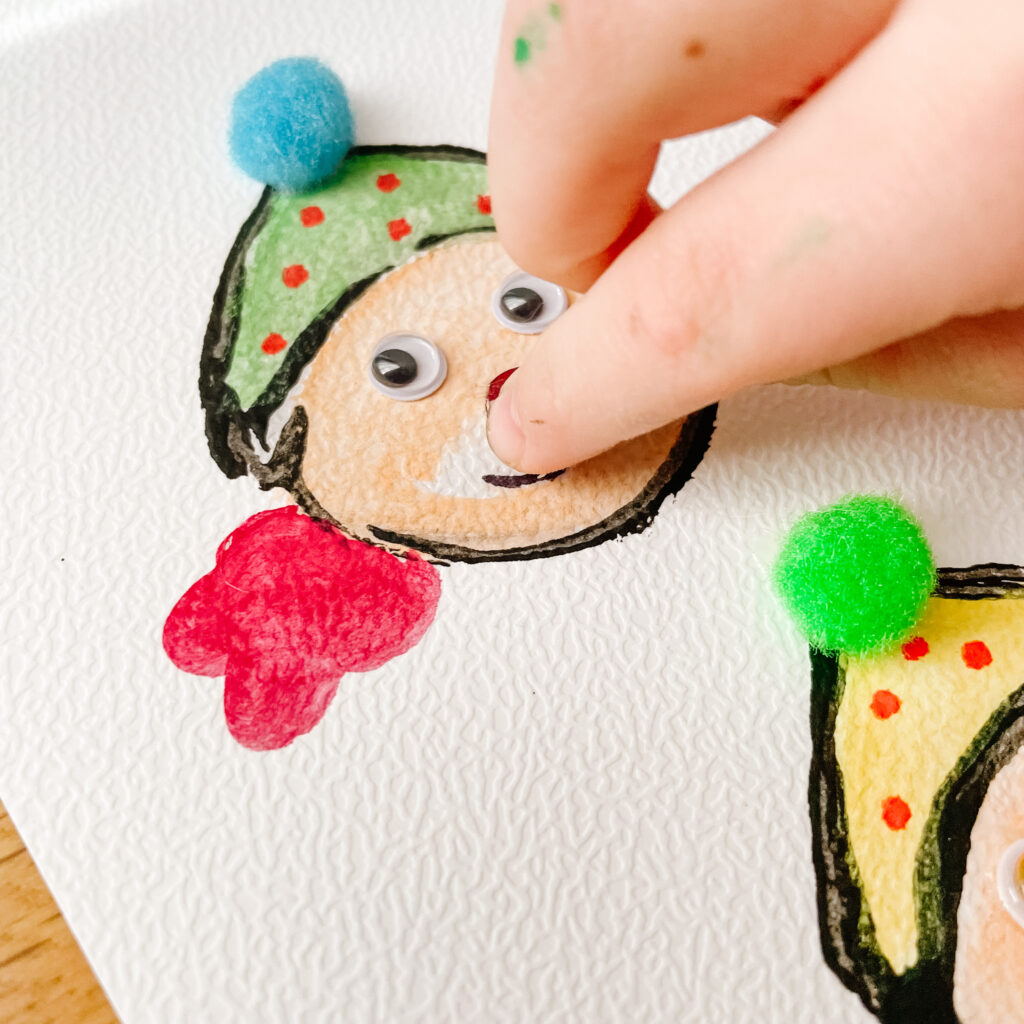 Hope you liked and enjoyed our clown stamping activity. Happy Crafting!
PIN ME FOR LATER