Summer is not over yet! Check out our colorful jellyfish collage craft using crepe paper.
For a fun summer project, you can create these adorable jellyfish collage with your kids using only a few materials. Niko and Nate did most of the things from attaching the different colored crepe papers to putting the eyes and mouth.
We had a funny conversation about how Niko's jellyfish should look:
Mama: Niko, why did you put the other eye in the bottom?
Niko: Because it's funny.
Mama: Both eyes should be the same level.
Niko: Please mama! I like it. It's funny.
Mama: And the mouth?
Niko: I want a sad jellyfish!
Mama: You want a funny and sad jellyfish?
Niko: Yes!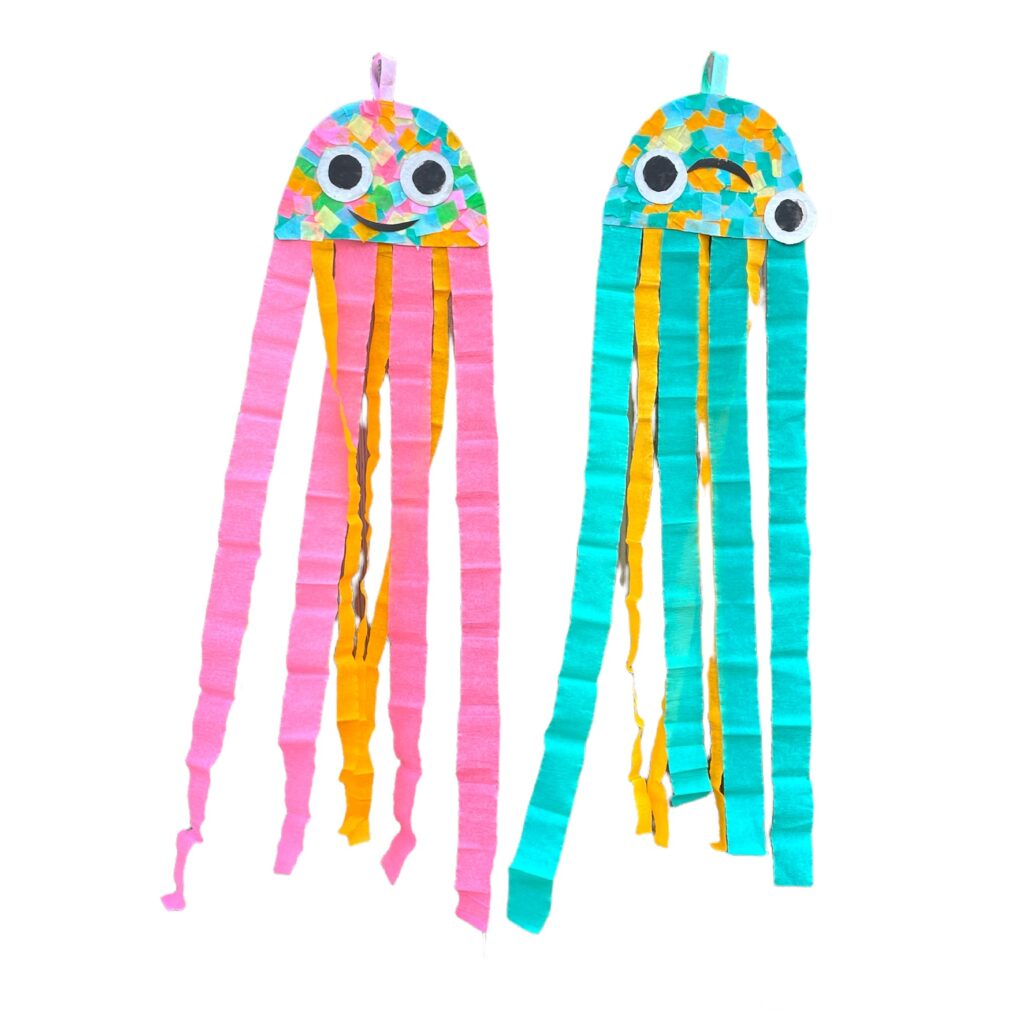 Let's create a colorful and fun jellyfish collage:
Materials needed:
Recycled cardboard
Crepe papers
Carioca Temperello paint sticks
Scissors
Solid glue
Ribbon
Glue gun and stick
Instructions:
Draw the jellyfish head in the cardboard and cut.
Cut small pieces of the different colored crepe papers.
Spread the solid glue into the jellyfish head.
Attach the small pieces of crepe papers until the whole head is covered.
Draw the eyes and mouth and color them with the paint sticks.
Cut strips of crepe papers and attach them at the back part of the head.
Cut a small strip of ribbon and attach it on top of the head with hot glue.
Attach the eyes and mouth into the jellyfish head.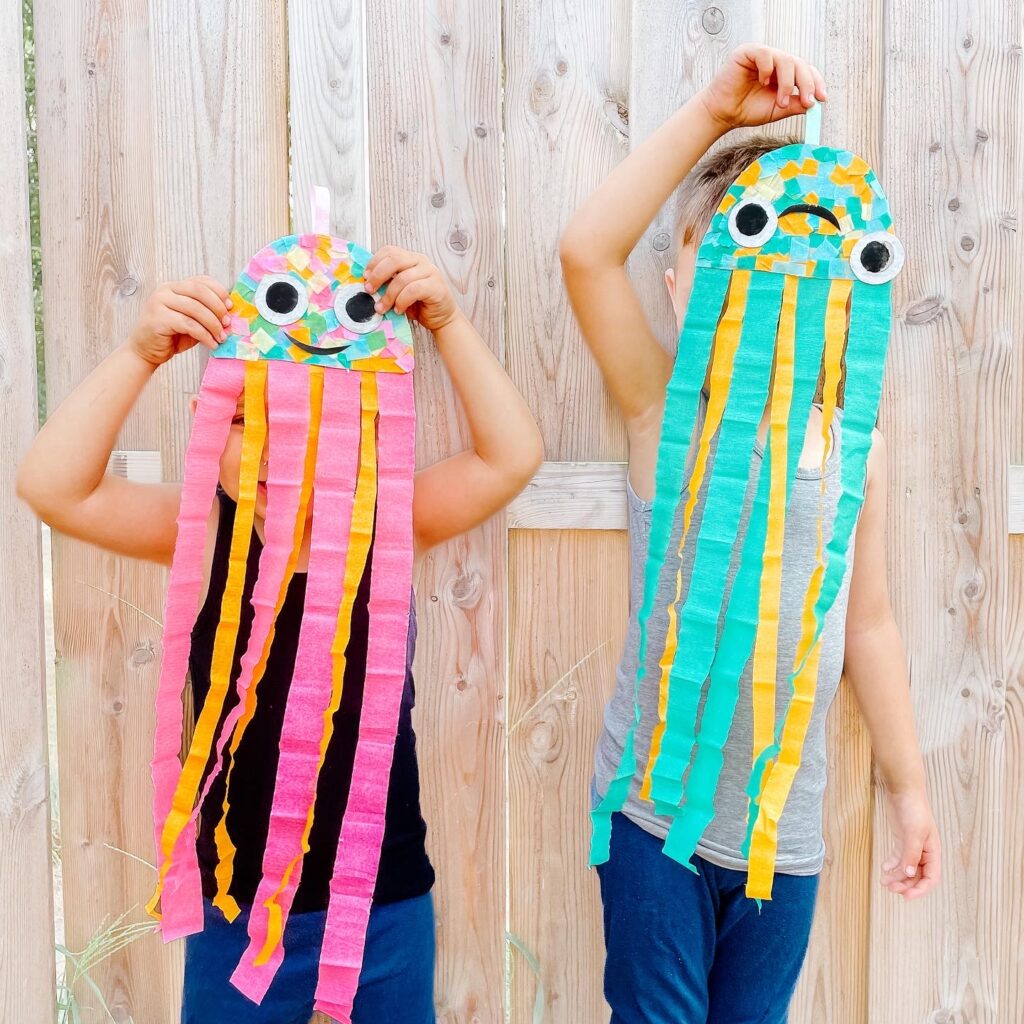 Reel tutorial:
(Kindly click the full screen option for better quality)
PIN ME FOR LATER