Celebrate St. Patrick's Day with these super easy DIY masks and suncatchers in one!
This post is in collaboration with Magblox! All thoughts and opinions are my own.
If you're looking for a last-minute St. Patrick's Day craft with your kids, these DIY masks are so easy to make, plus they can also be used as suncatchers! Our Magblox magnetic tiles fit perfectly with this project. We love how versatile these magnetic tiles are. They are so practical and useful in a lot of crafts and activities.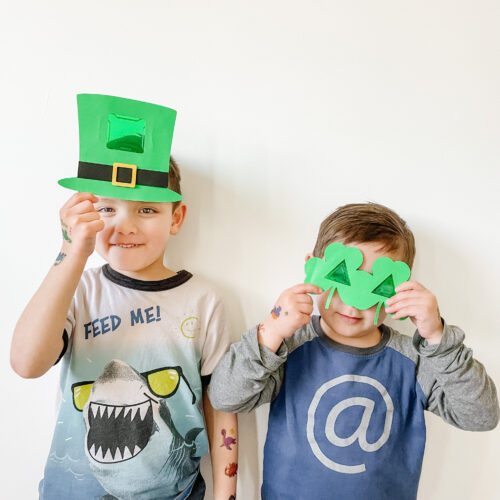 Let's create some St. Patrick's Day masks:
Materials needed:
Green Magblox magnetic tiles; 1x square and 2x triangle
Green construction paper
Yellow and black paper
Popsicle sticks
Glue gun and stick
Cricut machine (optional) or scissors
Tape
How I made the masks:
Cut the hat (2x) and shamrock (2x) from the green paper using scissors or your Cricut machine.
Cut a square in the middle of one of the hat pieces.
Cut two triangles in the middle of one of the shamrock pieces. Make sure that they are smaller than the magnetic tiles.
Wrap the edges of the magnetic tiles with tape.
Attach the square magnetic tile to the middle of the hat using hot glue. Cover the back side with the other paper hat.
Do the same with the shamrock. Attach the triangle magnetic tiles in them middle of the shamrock and cover the back.
Attach the popsicle sticks on the sides with hot glue.
Cut out the belt from the black and yellow paper. Attach them into the leprechaun hat.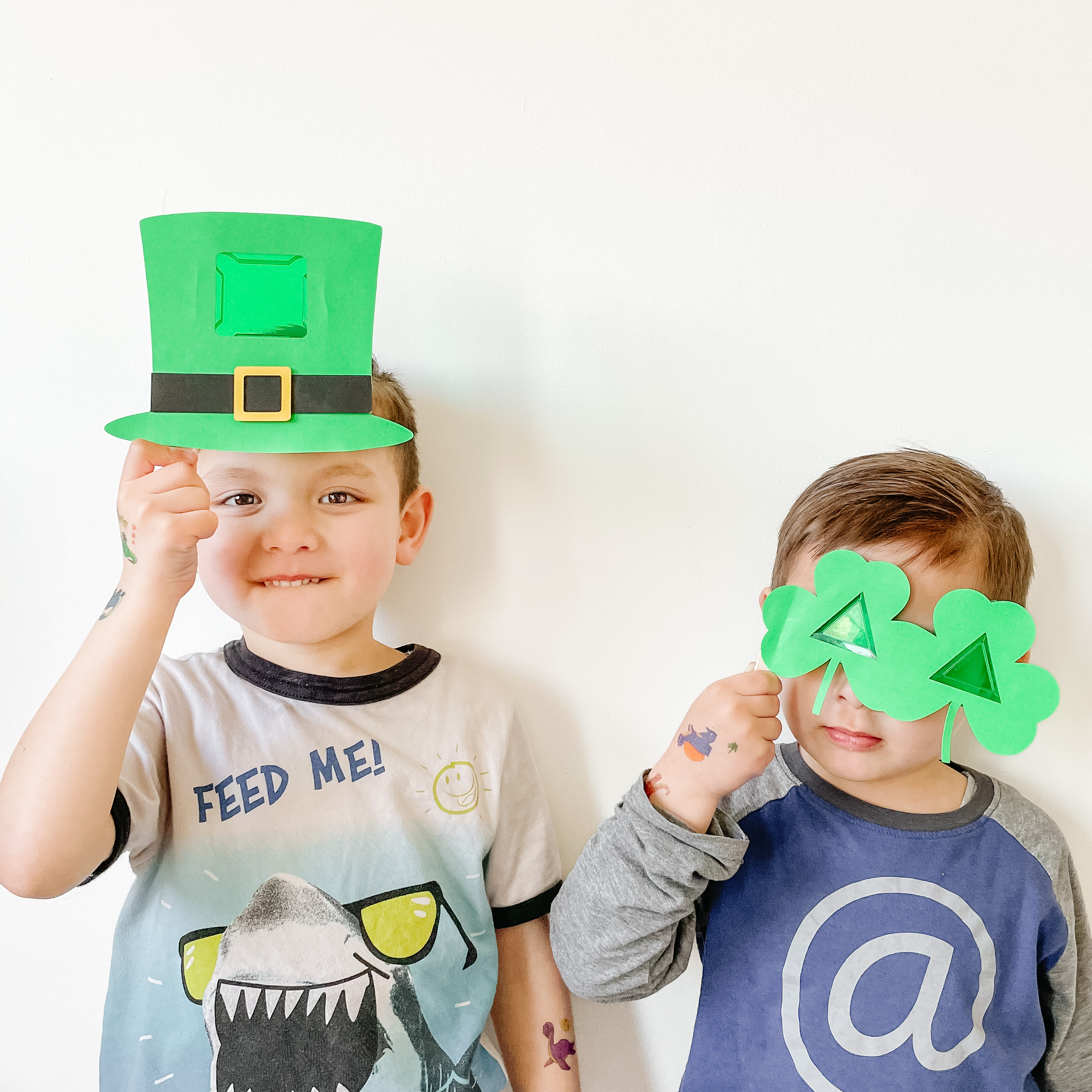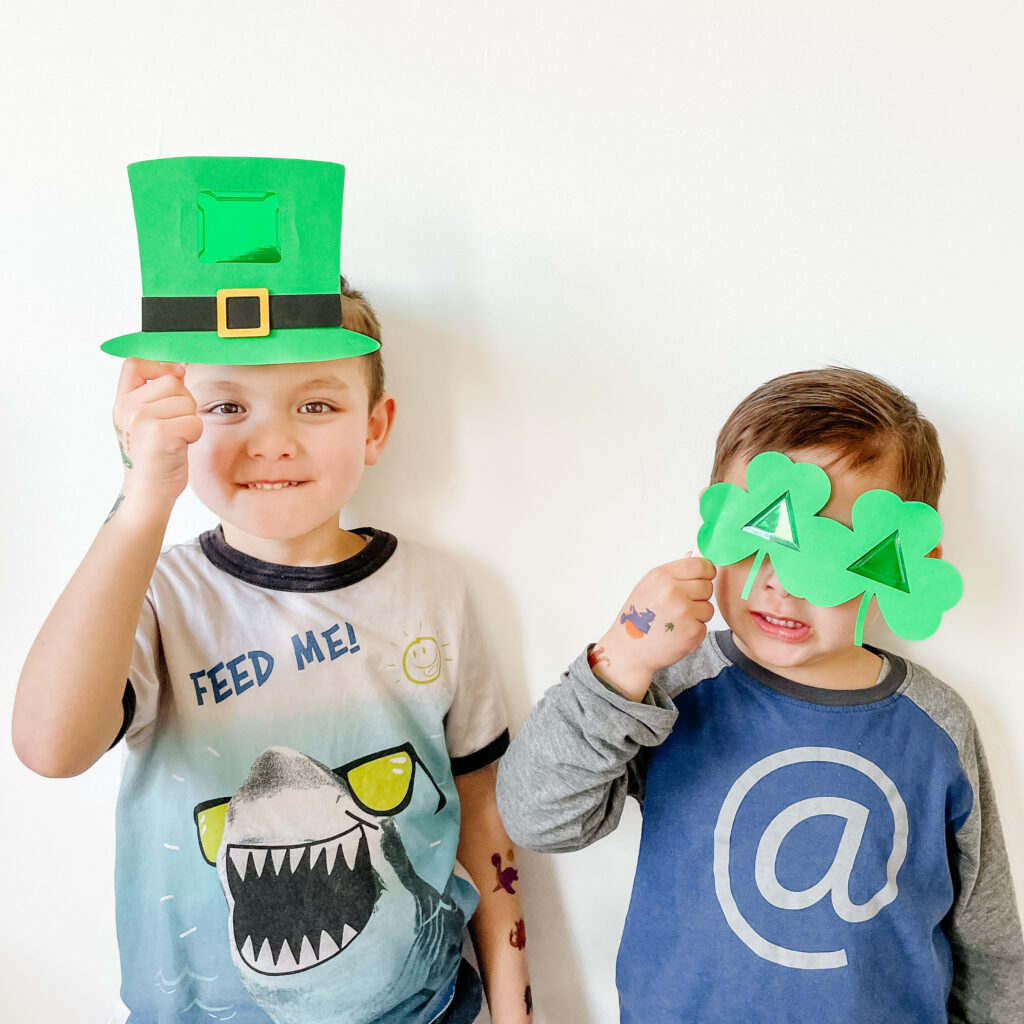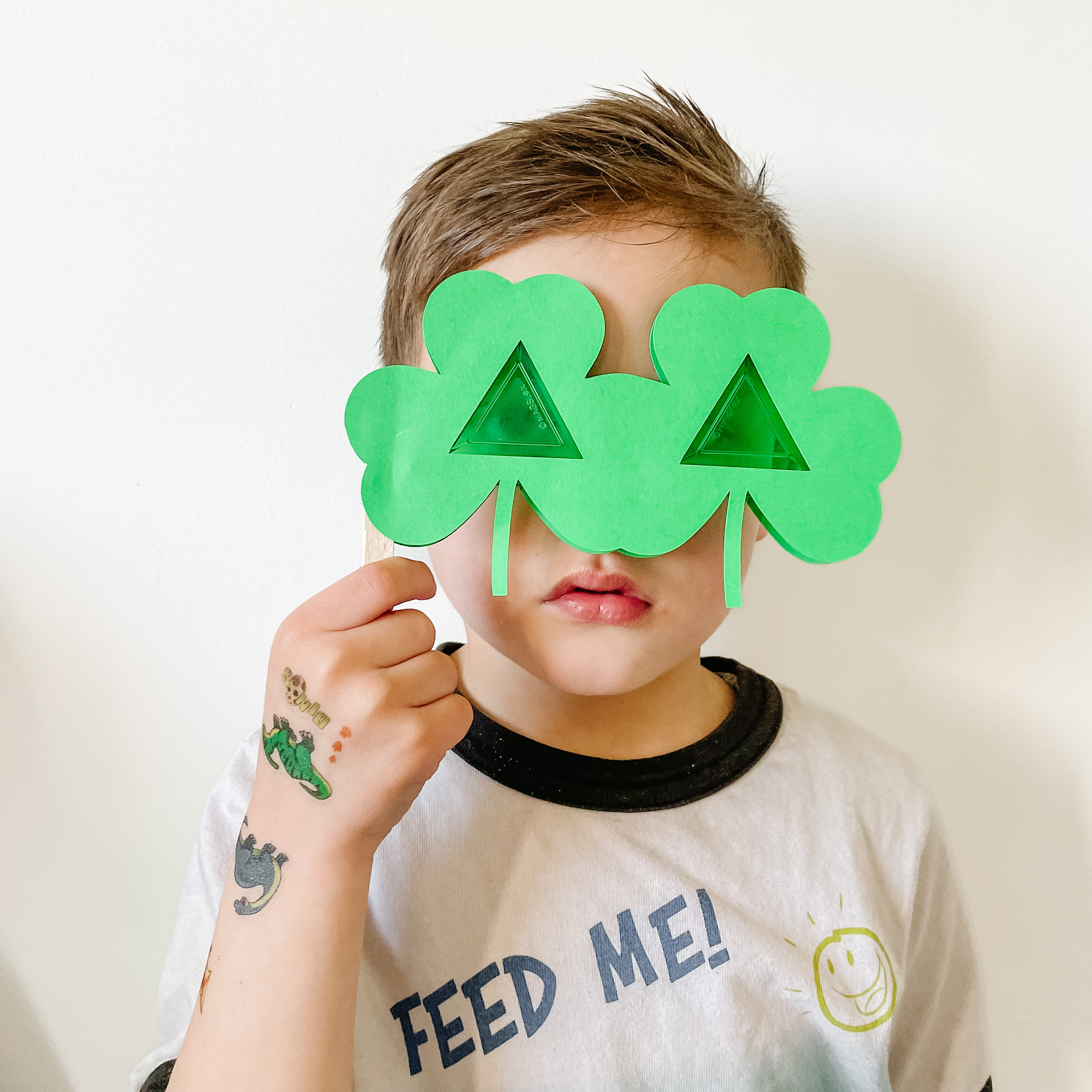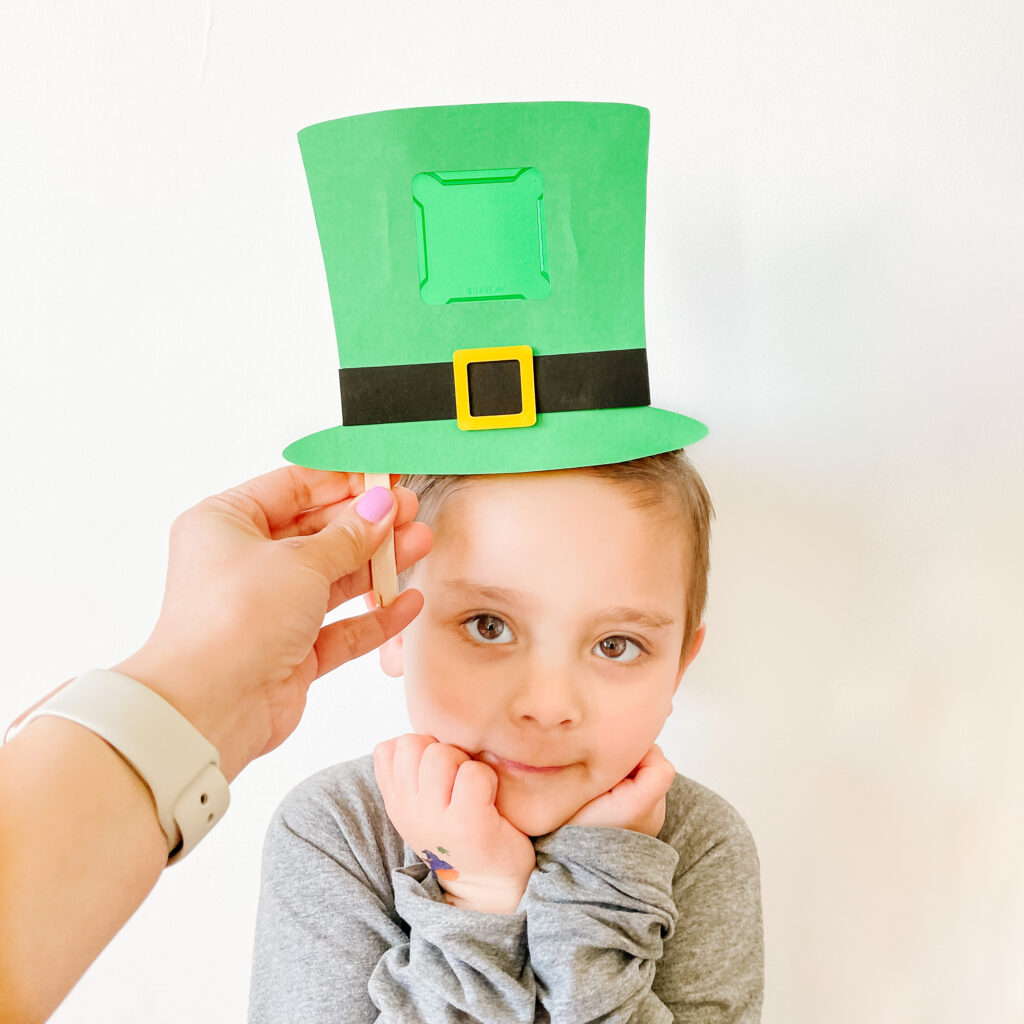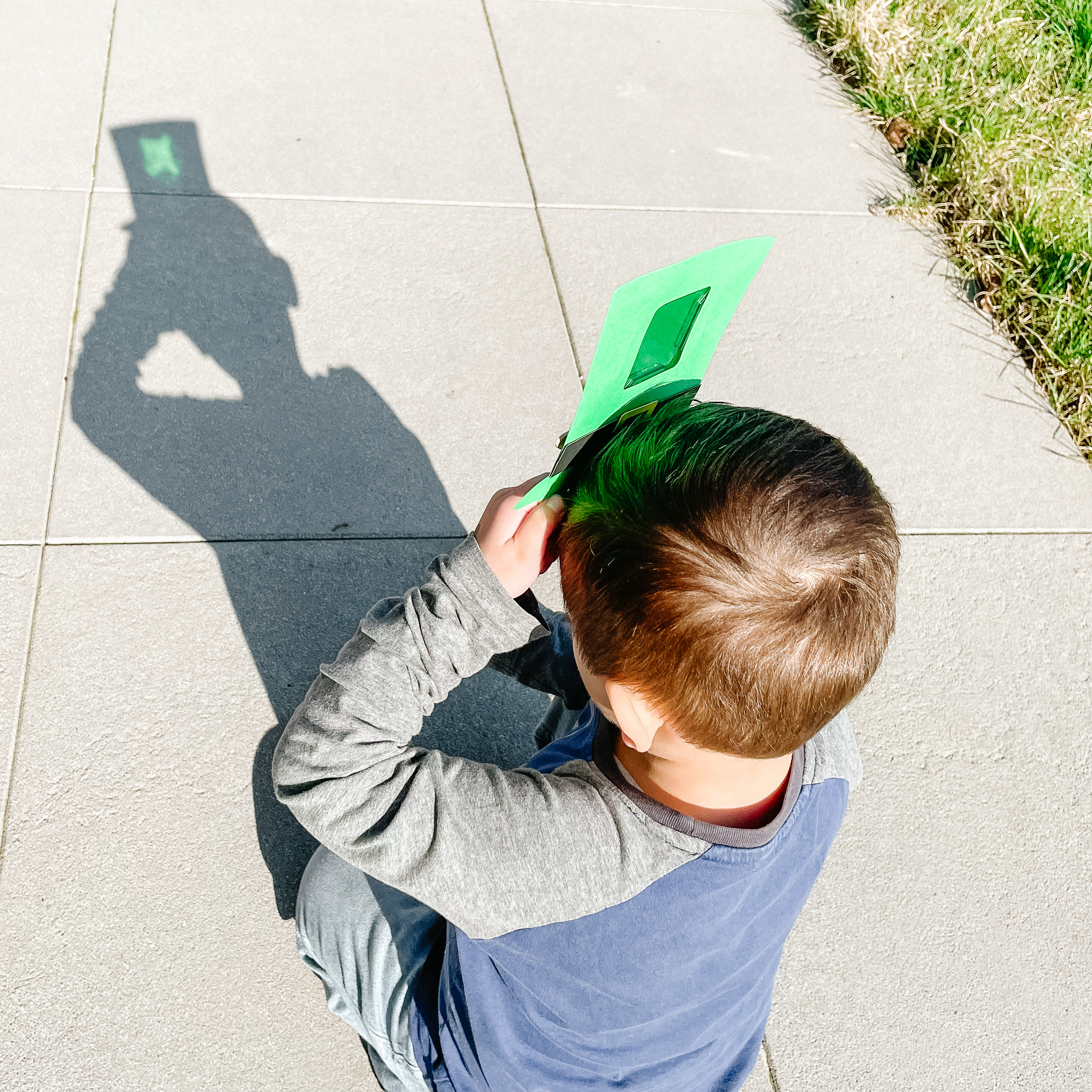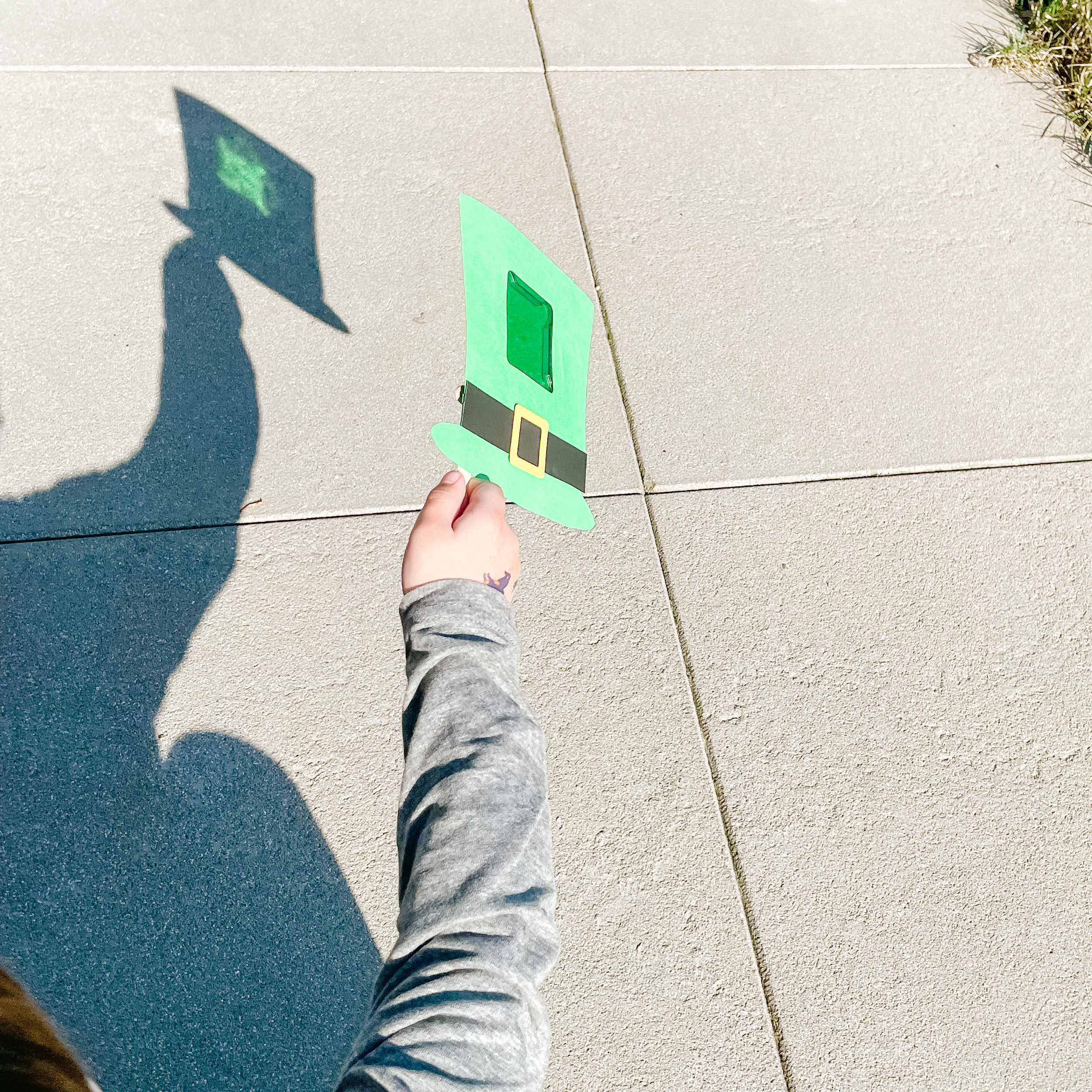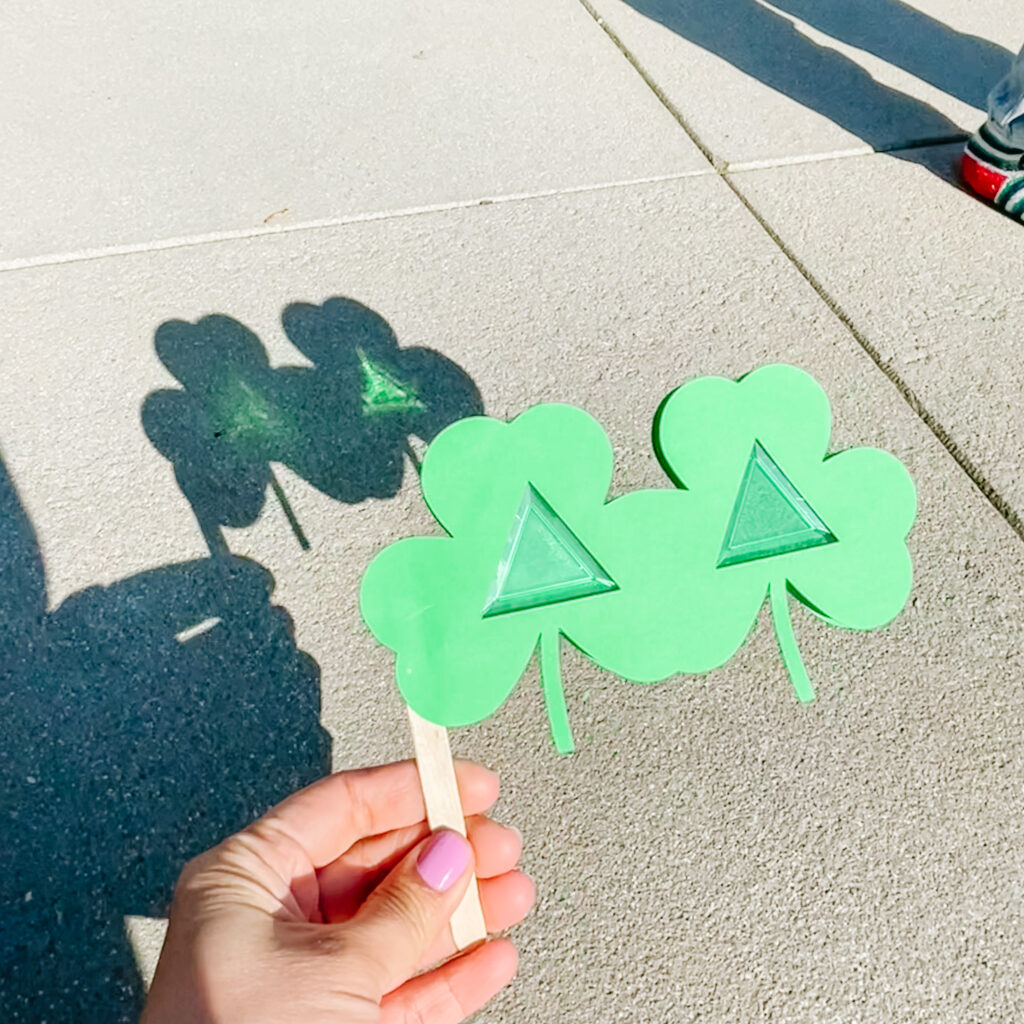 Hope you enjoyed this project!
PIN ME FOR LATER