If you're looking for a creative Summer project with your little ones, these bubble wrap snails are perfect for this season.
Sharing with you another easy Summer projects that my boys made this week using only a few materials.
They had so much fun creating these colorful snails. The painting and stamping parts were a bit messy, but they enjoyed every minute of it. The texture from the bubble wraps painted with different colors gave our adorable snails their stunning shells.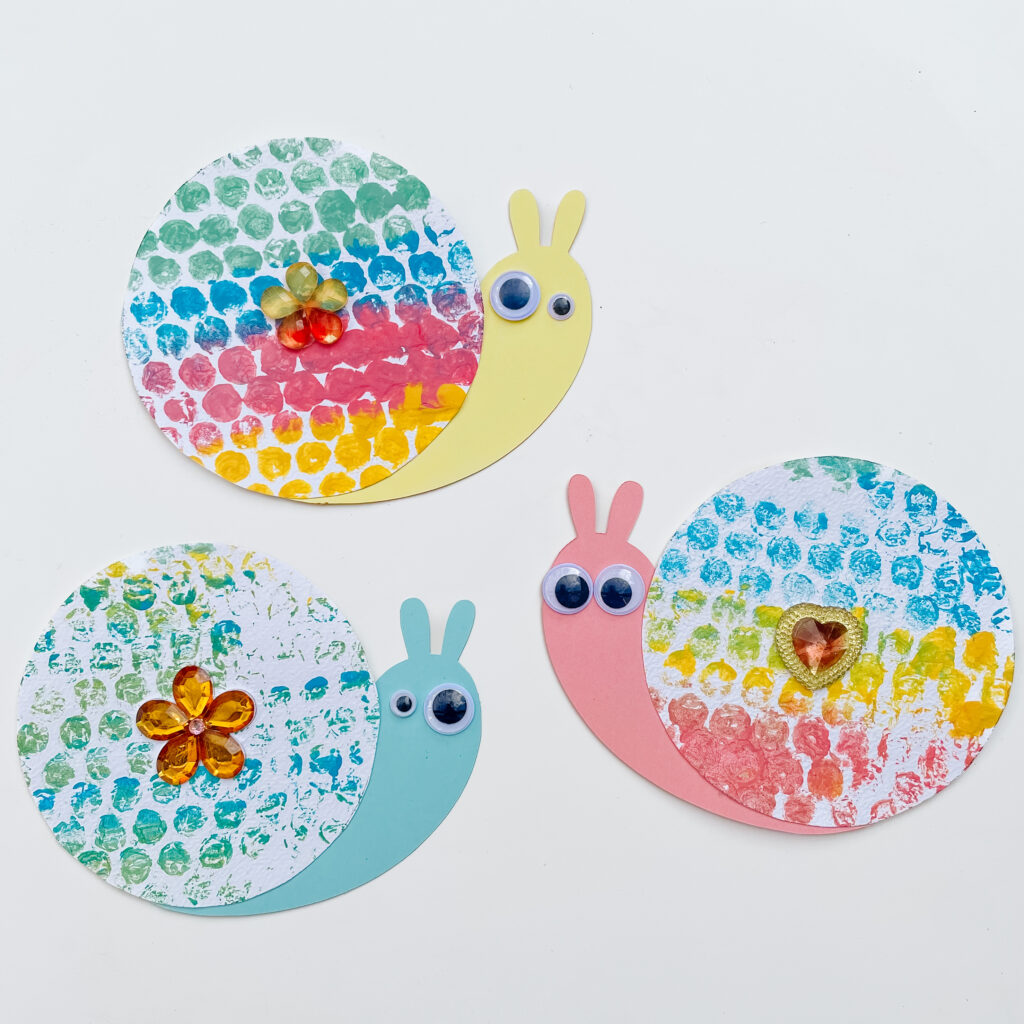 Let's create these colorful snails:
Materials needed:
Bubble wrap
Paint
Paintbrush
Colored papers
White kraft paper
Scissors
Googly eyes
Glue
Embellishments
Instructions:
Cut the bubble wrap into a rectangular or square shape.
Paint the bubble wrap, turn it upside down and stamp it into the white kraft paper. Let dry.
Cut a circle into the stamped paper.
Draw and cut the snail's body from the colored paper.
Glue the shell on top of the body.
Attach the googly eyes.
Add embellishment into the shell.
Hope you enjoyed our snail craft! Happy crafting!
PIN ME FOR LATER