Bring the ocean fun indoor by creating this Ocean sensory tray for your kids.
We're enjoying summer indoor with our ocean sensory tray inspired by the sound book "Ik hoor… De Natuur" (I hear… The Nature).
This is such an easy sensory tray to make using only colored rice and foam stickers.
My boys played with the different sea creatures in the tray while listening to the sound of the ocean.
The colorful stickers were brought from Action Nederland.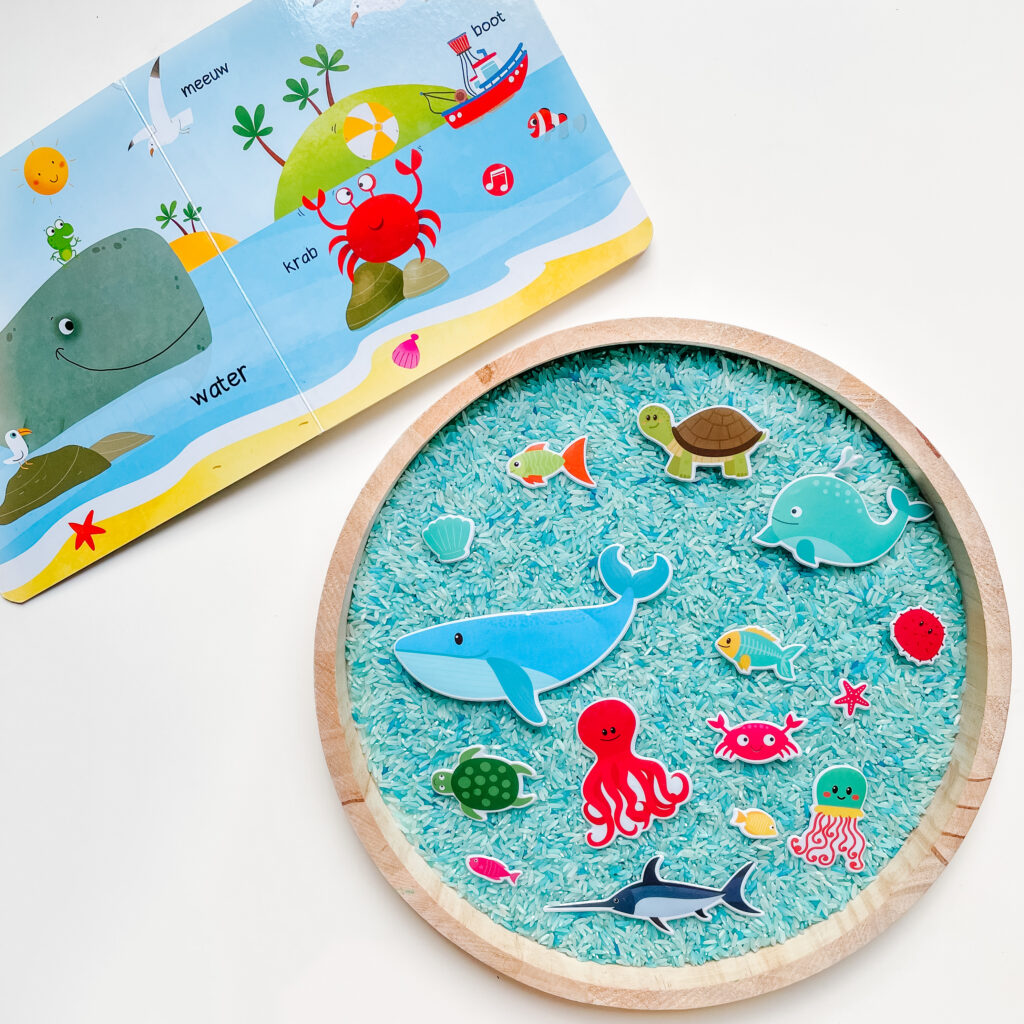 Let's set up an ocean sensory tray:
Materials needed:
Round wooden tray
Sea creature stickers
For the colored rice:
Food coloring; blue
1 cup of rice
1/2 cup vinegar
Container with lid or ziplock bag
Paper towel
Instructions:
For the colored rice:
Fill the ziplock with a cup of rice.
Pour the vinegar.
Pour a few drops of the food coloring.
Close the ziplock.
Mix and spread the food coloring with the rice.
Add more drops until you reach your desired hue.
Pour the colored rice evenly on the paper towel and let dry.
How to set up:
Filled the tray with the colored rice.
Decorate the sea creatures on top.
Hope you enjoyed and liked our activity!
PIN ME FOR LATER