Check out this simple Earth sensory bin that is perfect for Earth Day!
I prepared this super easy sensory bin for my boys in celebration of Earth Day this coming April 22. I used our home-made colored rice as fillers and added a bit of cardboard animals.
I added our book, De gele ballon, and talk about the different scenes found all around the world.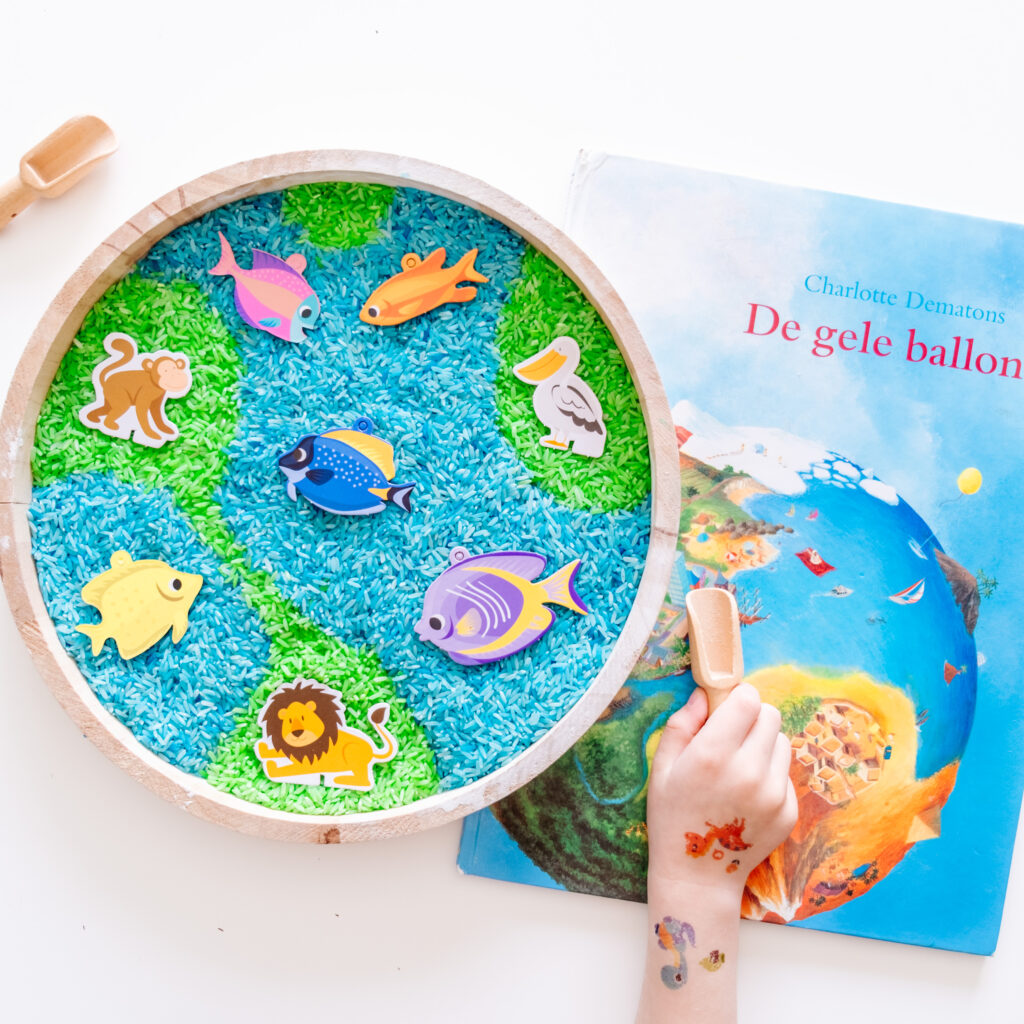 Let's create an Earth sensory bin:
Materials needed:
Round wooden tray
Cardboard animals
Wooden spoon
Wooden bowl
For the colored rice:
Food coloring; blue and green
1 cup of rice
1/2 cup vinegar
Container with lid or ziplock bag
Paper towel
Instructions:
For the colored rice:
Fill the ziplock with a cup of rice.
Pour the vinegar.
Pour a few drops of the blue food coloring.
Close the ziplock.
Mix and spread the food coloring with the rice.
Add more drops until you reach your desired hue.
Pour the colored rice evenly on the paper towel and let dry.
Do the same to the green rice.
How to set up:
Arrange the blue and green rice into the tray to create the Earth.
Arrange the animals on top.
Prepare spoons and bowls on the side.
Invite kids to play.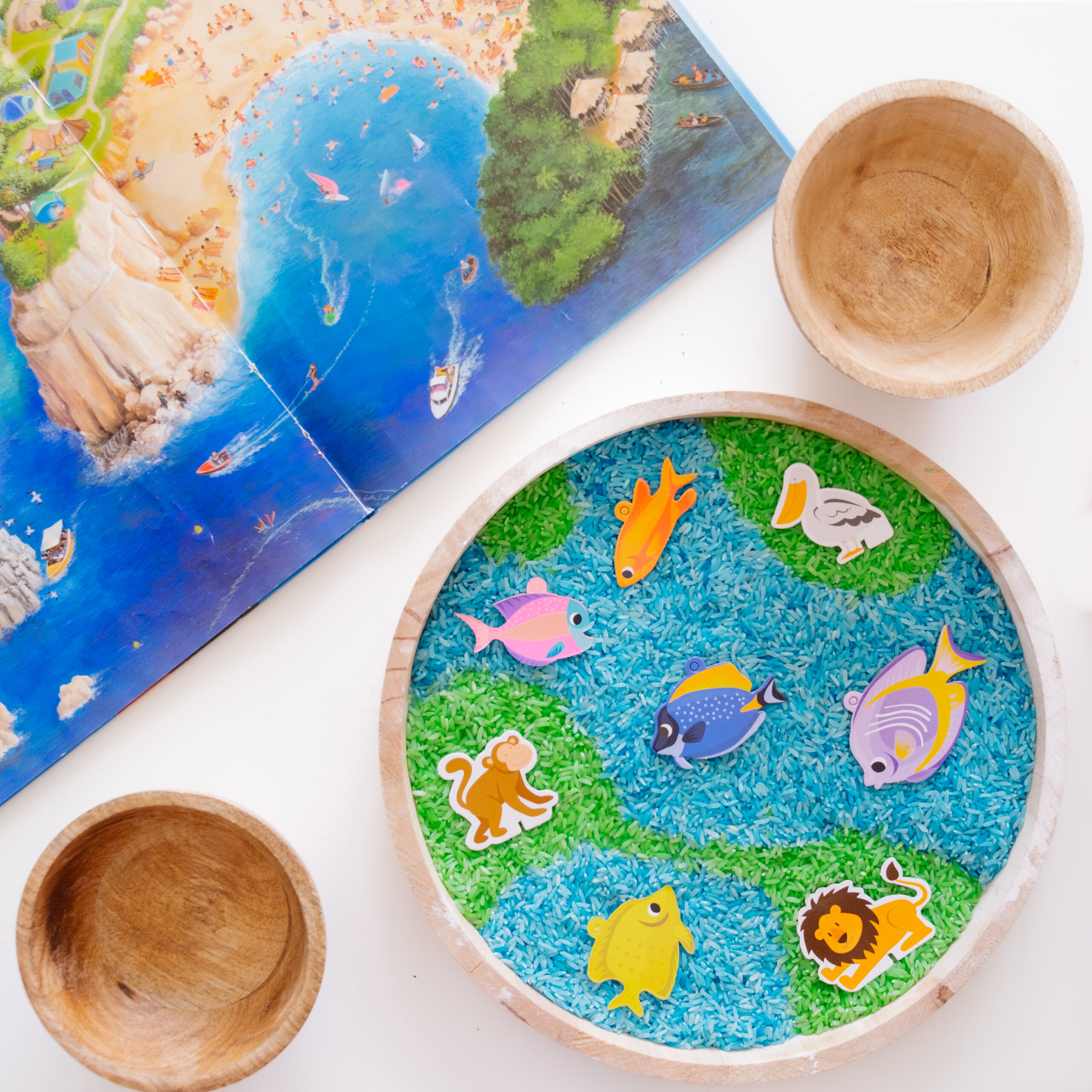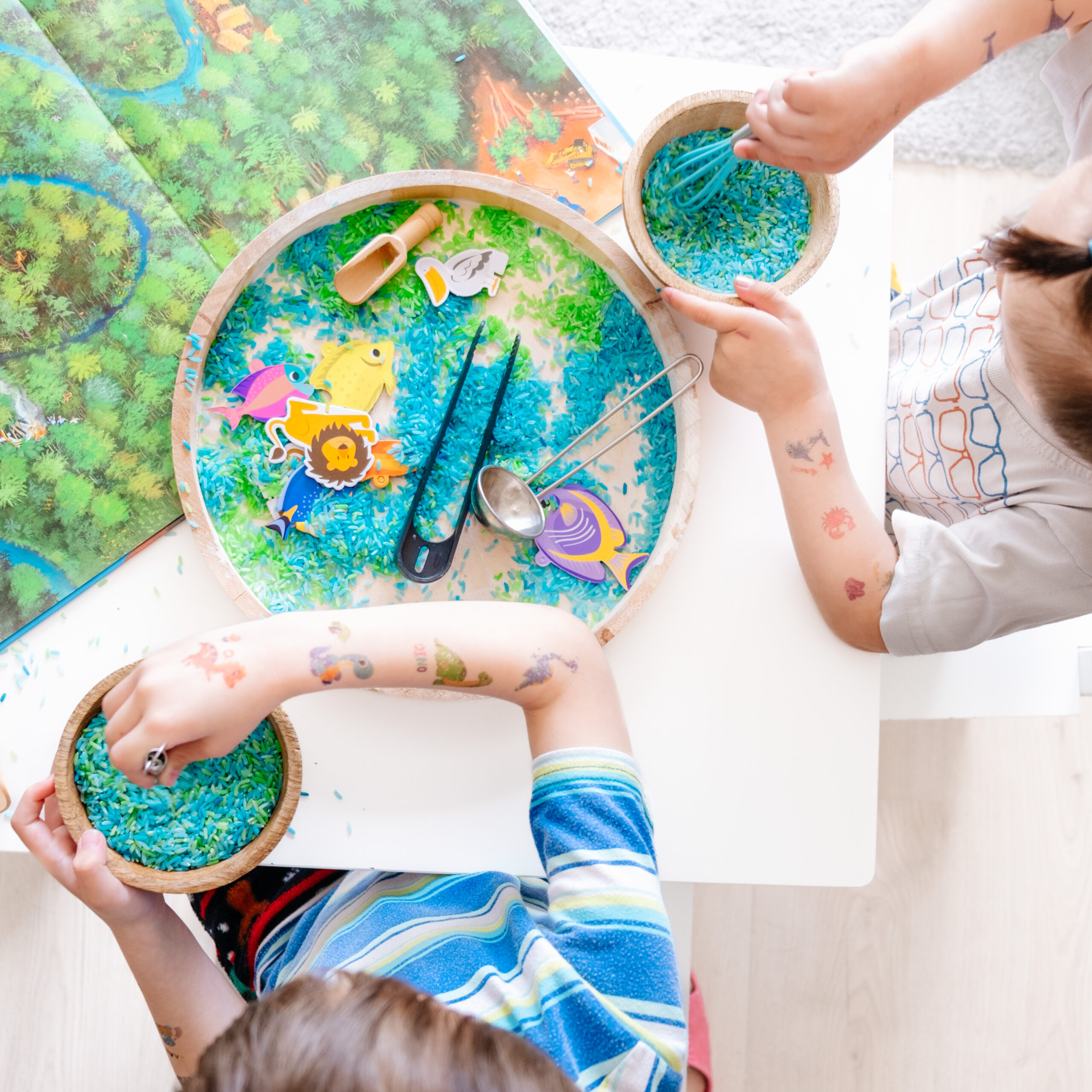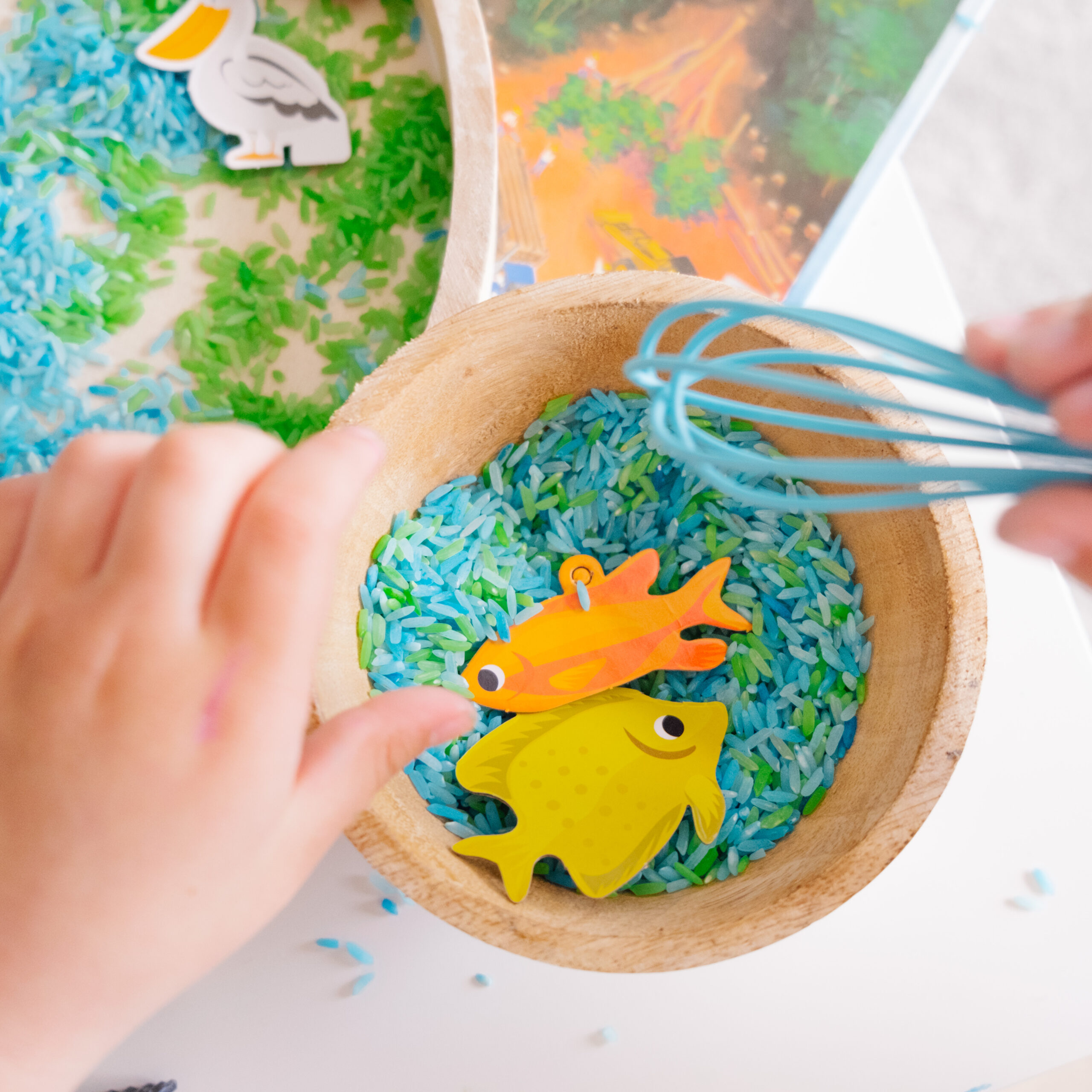 Hope you like this Earth Day activity!
PIN ME FOR LATER