Celebrate Earth Day with this easy to make Earth Day wand using recycled materials.
This post is in collaboration with Pandie! All thoughts and opinions are my own.
We're so excited to share this simple craft that me and Niko made for Earth Day last year.
The Earth pieces were cut out from recycled cardboard and painted with Carioca Temperello sticks given to us by Pandie. We love how vibrant the colors are and they're really easy to use.
To complete our wand, we used a twig as a handle and added some leaves around the cardboard Earth to fit Earth Day 2021 theme: Restore Our Earth.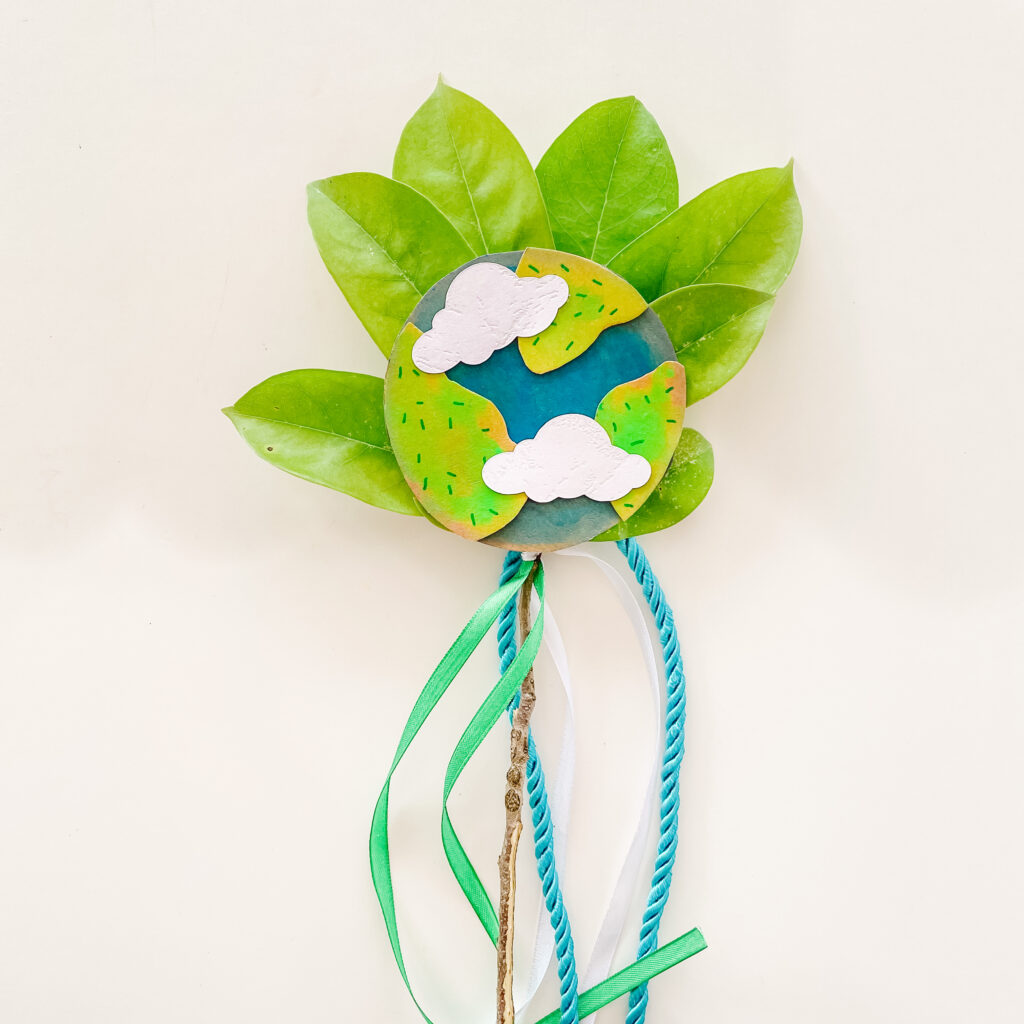 Let's make an Earth wand:
Materials needed:
Recycled cardboard
Carioca Temperello sticks
White paper
Twig
Leaves
Ribbons; green, blue and white
Scissors
Glue gun and stick
Instructions:
Cut out a circle from the cardboard. Color it with the blue temperello stick.
Cut out three tiny cardboard pieces for the lands. Color them with the green temperello stick.
Cut out clouds from the white paper.
Glue the clouds and the three tiny cardboard pieces on top of the round cardboard.
Attach the twig at the bottom back of the cardboard Earth.
Attach the leaves at the top back of the cardboard Earth.
Tie the ribbons around the twig just under the cardboard.
We would love to see your amazing crafts, don't forget to tag us on Instagram: @thekolbeekboys.
PIN ME FOR LATER