Decorate your home with these easy to make paper lanterns for Chinese New Year.
Red Chinese lanterns are hung during Chinese New Year to drive out bad luck and bring happiness. We created these lanterns using red patterned paper and Niko practiced his cutting skills by helping me cut the paper.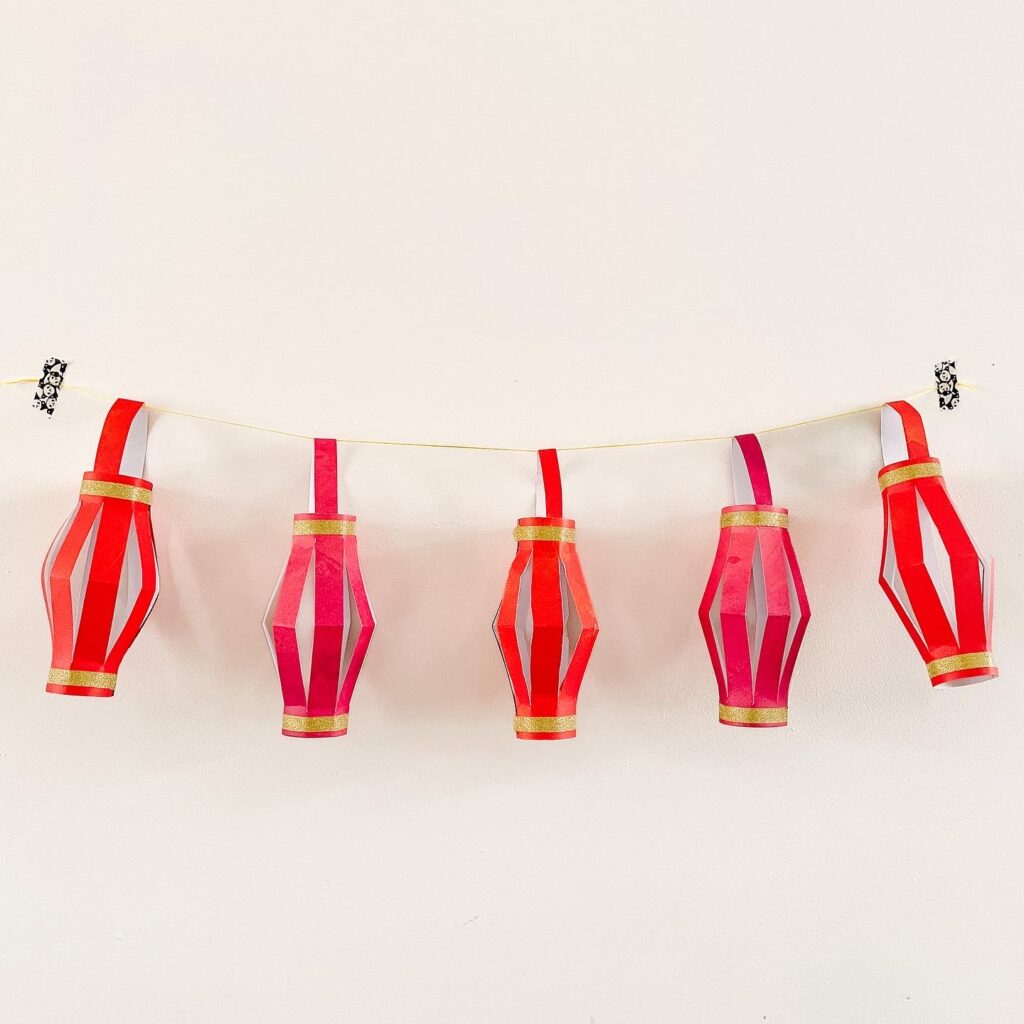 How to create a paper lantern:
Materials needed:
Red paper
Gold washi tape
Glue gun and stick
Scissors
Paper cutter (optional)
Printer (optional)
Instructions:
For the handle, cut the dotted line on the edge of the paper. Set aside.
Fold the paper in half.
Cut the dotted lines on both sides of the paper.
Unfold the paper and bend until both edge reached each other.
Glue the edge together with hot glue.
Attach the handle on the top part of the lantern.
Decorate the top and bottom part with washi tape.
We hung our paper lanterns on our bookshelves along with other DIY Chinese decorations. We didn't have any Chinese-related books at the moment, so I put out our red-covered books instead since red means good fortune, good luck and vitality.
For more Chinese New Year crafts and activities, please check out my Chinese New Year Pinterest Board.

PIN ME FOR LATER