Set up a fun sensory bin for kids to celebrate the Lunar New Year while exploring different textures and items.
In China, red symbolizes good fortune, blessings and prosperity. During the Lunar New Year, homes are usually decorated with red to bring good luck.
I set up this sensory bin for the boys last year. I was so happy I found these Chinese decorations at one of the local Chinese stores in Suriname.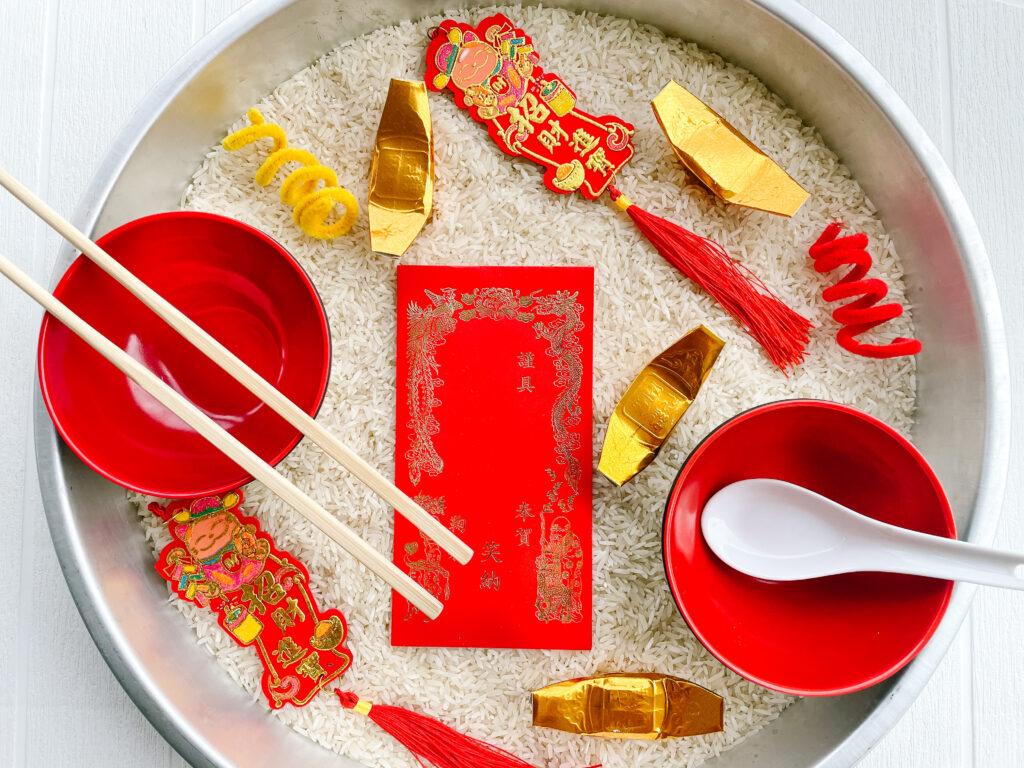 Set up a Lunar New Year Sensory Bin with me:
Materials needed:
Rice
Chinese red envelope
Chopsticks
Lucky Cat hanging decorations
Prosperity gold bar decors
Red and yellow pipe cleaners
Ceramic soup spoons
Red and black bowls
Round tray
Instructions:
Fill the tray with rice and arrange all the items on top.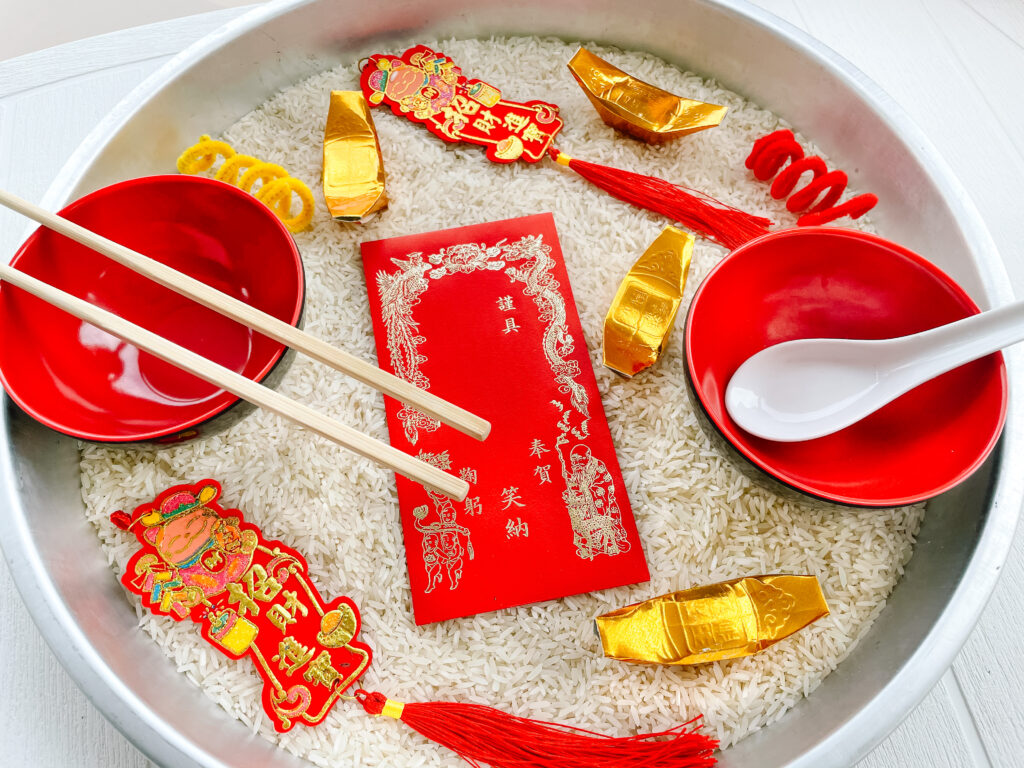 I used normal white rice as base to accentuate the red and gold colors of the decorations.
It was a fun activity full of scooping and pouring while introducing the boys to Chinese culture since it is a part of our heritage.
For more Chinese New Year crafts and activities, please check out my Chinese New Year Pinterest Board.
PIN ME FOR LATER