Get creative with your kids this Lunar New Year and create these Chinese food using recycled cardboard.
This post is in collaboration with Chalkola! All thoughts and opinions are my own.
I love creating stuff with my boys especially when it involves recycled cardboard and coloring. We had been doing a few Chinese New Year crafts lately and this DIY cardboard dim sum is one of my favorites.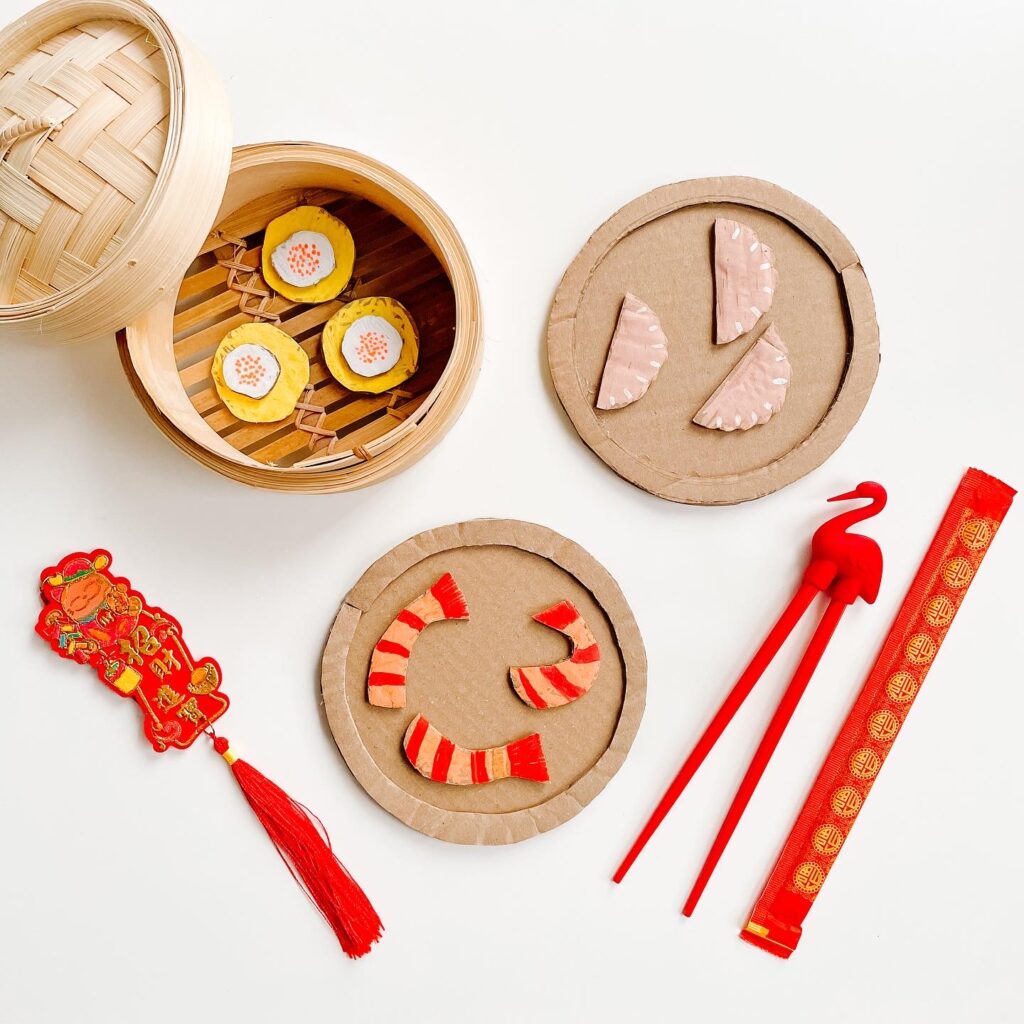 Disclosure: This post contains affiliate links. If you make a purchase through the affiliate links in this post, I may receive a small commission, at no extra cost to you.
How to create cardboard dim sum craft:
Materials needed:
Recycled cardboard
Chalkola Chalk Markers
Scissors
Pencil and eraser
Glue gun and stick
Instructions:
Sketch and cut dumplings, shrimps and siomai shapes from the recycled cardboard.
Let your kids color the shapes.
Add extra details to the shapes.
For the cardboard plates:
Cut four round cardboard pieces.
Cut the edge from the two round pieces (about 1 inch).
Attach each on top of the round cardboard.
We had a fun afternoon making this craft and the boys enjoyed pretending to cook, sell and eat the dim sum food.
One of our favorite coloring materials is the Chalkola chalk markers. Aside from their vibrant colors, they are kid-friendly and pretty easy to clean up.
Chalkola Chalk Markers, code KOLBEEK10 for 10% off
PIN ME FOR LATER