Looking for an easy Father's Day craft? Check out this tomato knuckle stamp art.
I love you from my head tomatoes!
This tomato knuckle stamp art is such a cute craft for a homemade Father's Day card!
It is so fun to make and kids will surely enjoy stamping their painted knuckles and making tomato faces.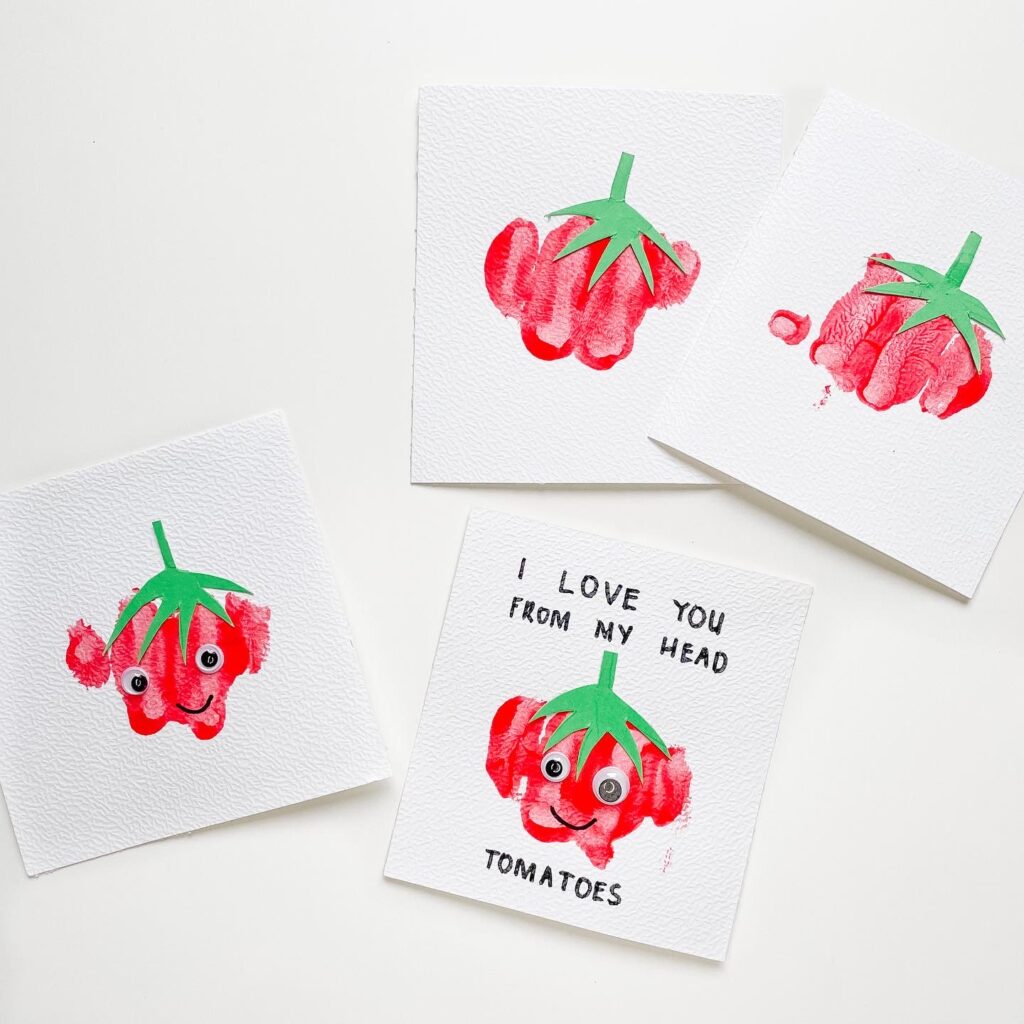 Let's create some tomato stamps:
Materials needed:
White kraft paper
Red paint
Paintbrush
Green paper
Googly eyes
Glue
Scissors
Black marker
Instructions:
Paint your kid's knuckle with red paint.
Stamp their knuckle into the white paper. Let dry.
Cut out the tomato stems (called the pedicel and sepal) from the green paper.
Attach the stem on top of the tomato.
Glue the googly eyes.
Draw the mouth using the black marker.
Write the words, I love you from my head tomatoes.
We would love to see your amazing crafts, don't forget to tag us on Instagram: @thekolbeekboys.
PIN ME FOR LATER