Create this easy stack and sort ocean activity for your kids in celebration of World Oceans Week!
This post is in collaboration with The Learning Journey International! All thoughts and opinions are my own.
To celebrate World Oceans Day, I prepared an ocean theme stack and sort game for Niko. We used our pull-along stacking turtle from The Learning Journey for this activity.
I drew sea animals on the recycled cardboard that match the different sizes and colors of the stacking rings.
Niko had fun matching the rings to the cardboard drawings and then stacked them back to the turtle according to their sizes. Later on, he was pulling the turtle everywhere in the house! 🙂
Happy World Oceans Week!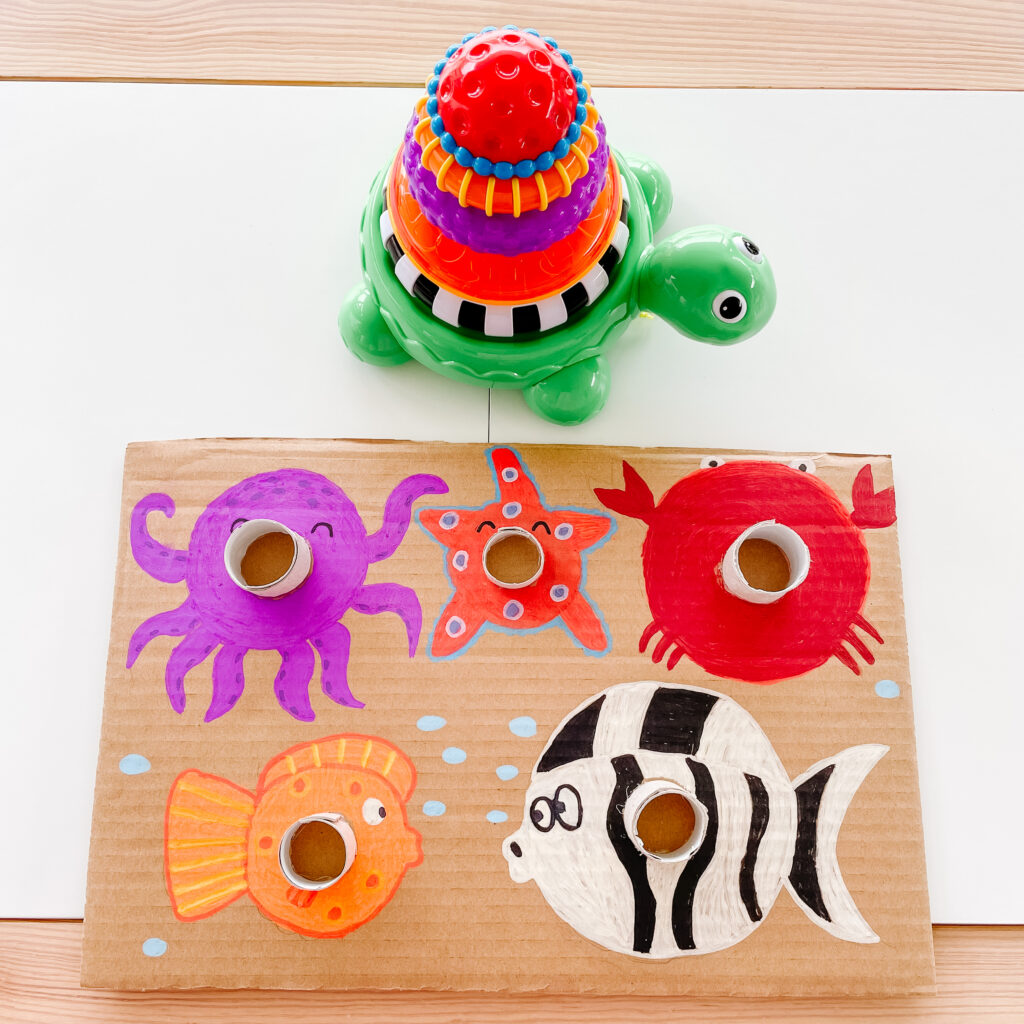 Let's set up an ocean stack and sort activity:
Materials needed:
Recycled cardboard
Empty toilet paper roll
Stacking toy
Chalk markers
Pencil and eraser
Scissors
Glue gun and stick
Instructions:
Trace each stacking ring in the cardboard with a pencil.
Draw sea creatures that match the size and color of each stacking ring.
Cut the toilet paper roll, roll it to the size of the stacking ring hole and glue it in the cardboard. Do the same to all the stacking pieces.
How to play:
Match the stacking rings according to the colors and sizes of the sea creatures. Stack them back again in the turtle.
PIN ME FOR LATER