Looking for an indoor scavenger hunt activities for kids? Check out our rainy day scavenger hunt sensory bin.
This post is in collaboration with Chalkola! All thoughts and opinions are my own.
Since rainy days are upon us, I made this quick activity for Niko combining today's Scavenger Hunt Day and the weather.
National Scavenger Hunt Day is observed every 24th of May to celebrate the fun and excitement of scavenger hunting.
It would be nice to do an actual scavenger hunt outdoor, but it's been raining for a few days now. So, I set up a sensory bin instead. I drew the items using our Chalkola chalk markers.
I asked Niko to look for the items found in the list. I read the name of the items out loud and he searched for them in the bin.
Happy National Scavenger Hunt Day everyone!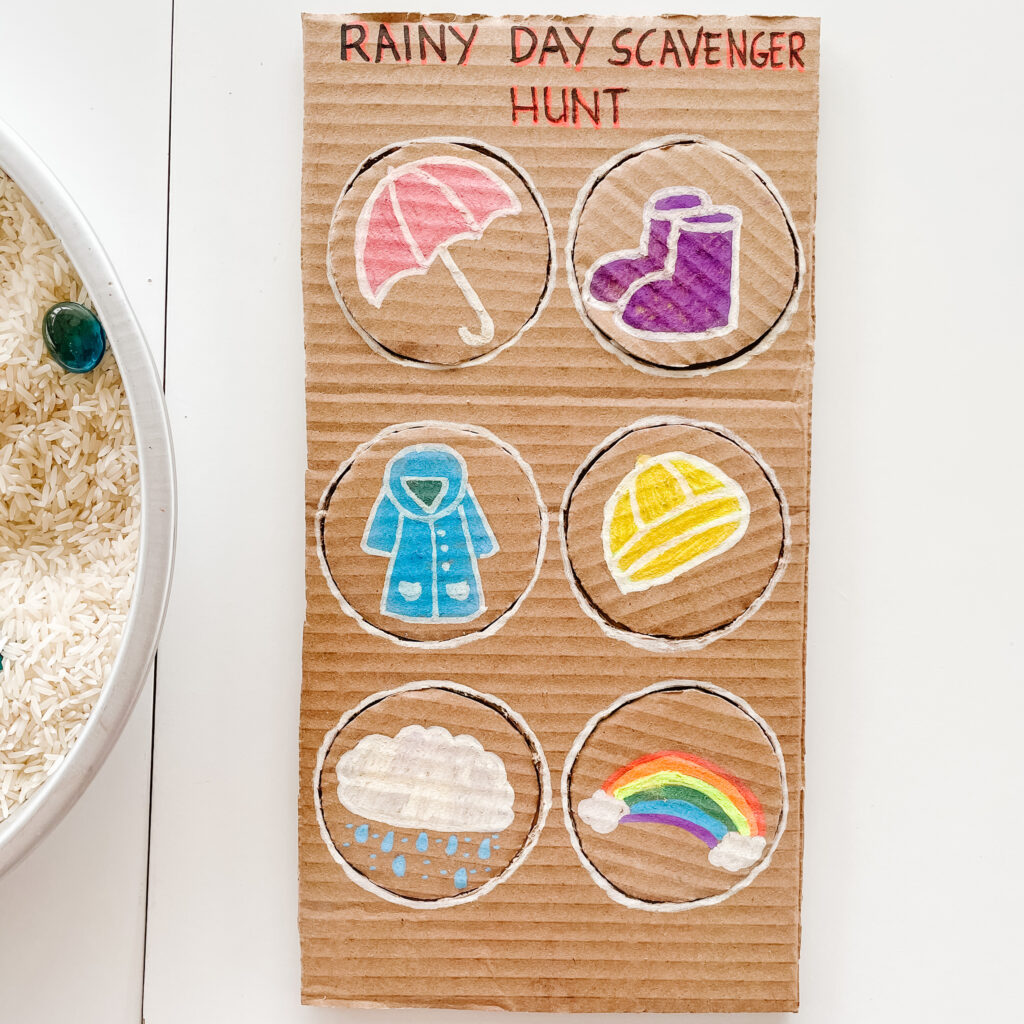 Disclosure: This post contains affiliate links. If you make a purchase through the affiliate links in this post, I may receive a small commission, at no extra cost to you.
How to set up a rainy day scavenger hunt sensory bin:
Materials needed:
Recycled cardboard
Cutter
Chalkola chalk markers
Round tray
Rice
Blue glass beads (optional)
Glass
Pencil
Glue gun and stick
Instructions:
Draw circles in the cardboard using the mouth of the glass as a guide.
Draw the rainy day items inside the circles using Chalkola chalk markers.
Cut the circles using a cutter.
Trace the outline of the circles with white marker.
Glue the cardboard outline into another cardboard.
Write the item names inside the cardboard.
Cut out the excess cardboard.
How to set up:
Fill the round tray with rice and hide the rainy day items underneath it.
Decorate with glass beads.
Note: If you are adding small items into the bin, please supervise your child the whole time.
Chalkola Chalk Markers, code KOLBEEK10 for 10% off
PIN ME FOR LATER