This post is in collaboration with Sew a Softie!
I joined the global Sew a Softie tutorial hop organised by Trixi from Sew A Softie. Sew a Softie is an annual initiative to inspire kids and adults all over the world to learn to sew.
The theme for this year's Sew a Softie is Magic.
The very first thing that came into my mind is a magical crystal ball decorated with jewel embellishments and I'm so happy to share with you the result!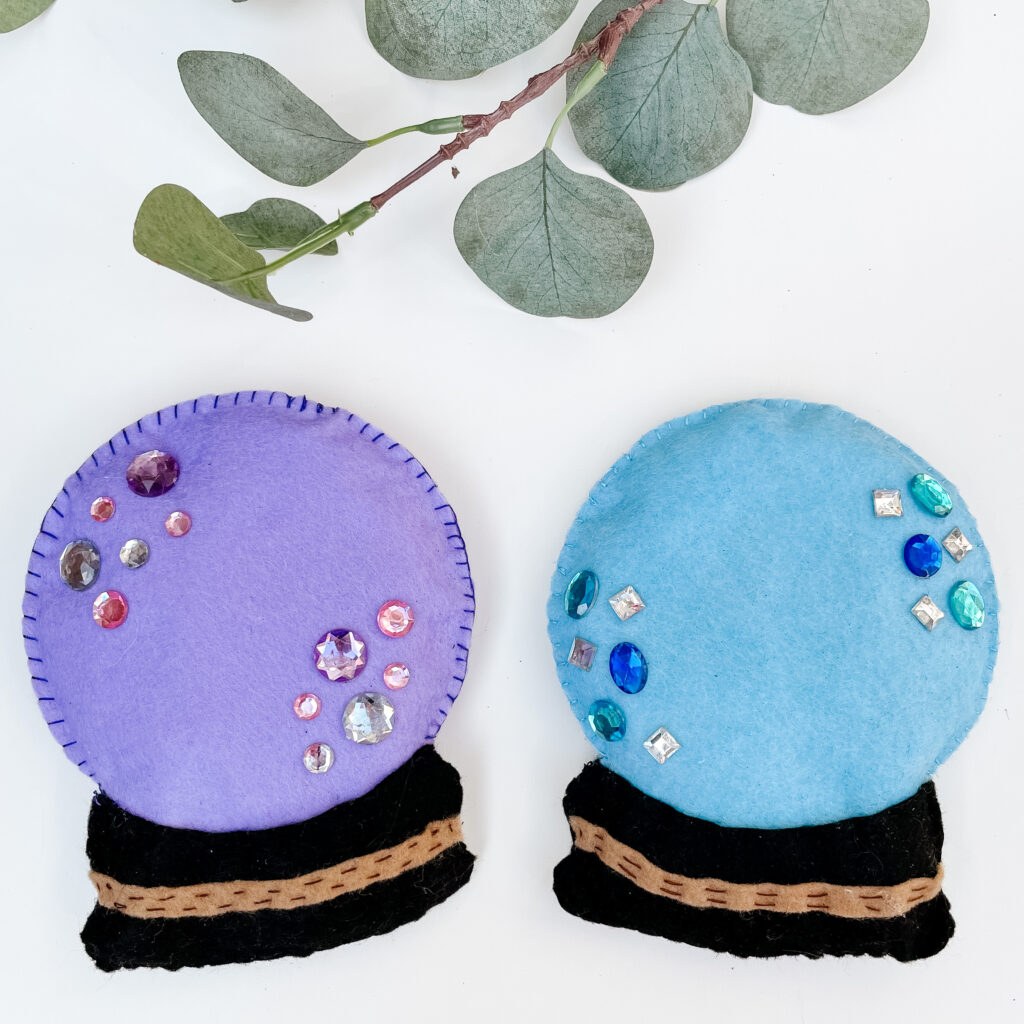 Let's sew some crystal ball softies:
Materials needed:
Felt; purple, blue, black and brown
Thread; same colors as the felt
Needle
Cotton stuffing
Scissors
Recycled cereal box
Pencil
Craft jewels
Pins
Glue gun and stick
Instructions:
Draw and cut a circle and a crystal ball stand in the recycled cereal box.
Pin the blue felt onto the circle cardboard and cut 2x.
Pin the black felt onto the crystal ball stand shape and cut 2x.
Cut a long strip from the brown felt and sew it in the middle of the black felt.
Sew the black felt on the top lower part of the blue felt.
Sew the two black felt together.
Put some stuffing inside the black area.
Start sewing the blue felt together.
Leave a small opening for the stuffing.
Insert the stuffing and close the blue felt.
Decorate with craft jewels.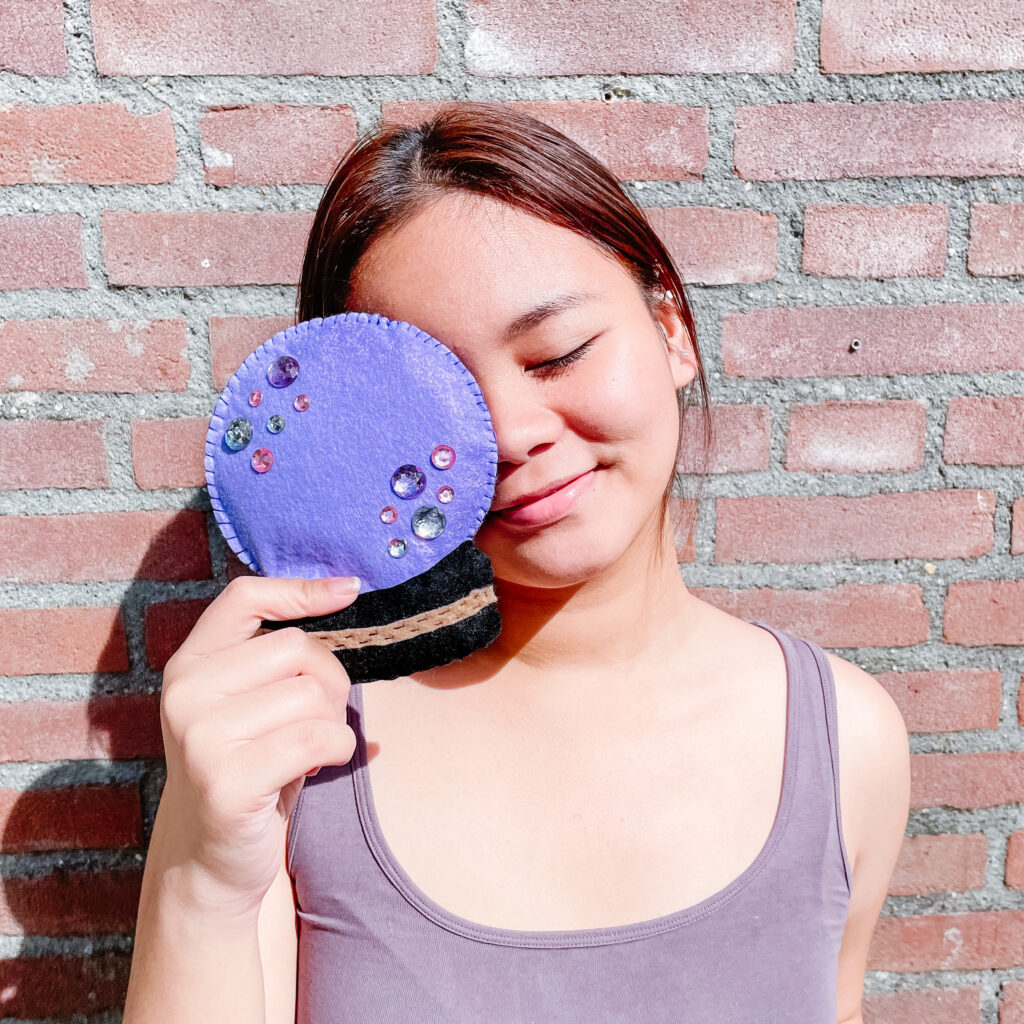 Check out our video tutorial on IG:
Hope you enjoyed this easy tutorial! Happy Sewing!
PIN ME FOR LATER