Celebrate National Black Cat Appreciation Day by making these simple cardboard cats.
Black cats are beautiful and we are glad that there is special holiday celebrated in honor of these lovely felines. National Black Cat Appreciation Day is observed every 18th of August.
We created these cardboard cats using recycled cardboard and the boys colored them with Carioca Temperello poster paint sticks.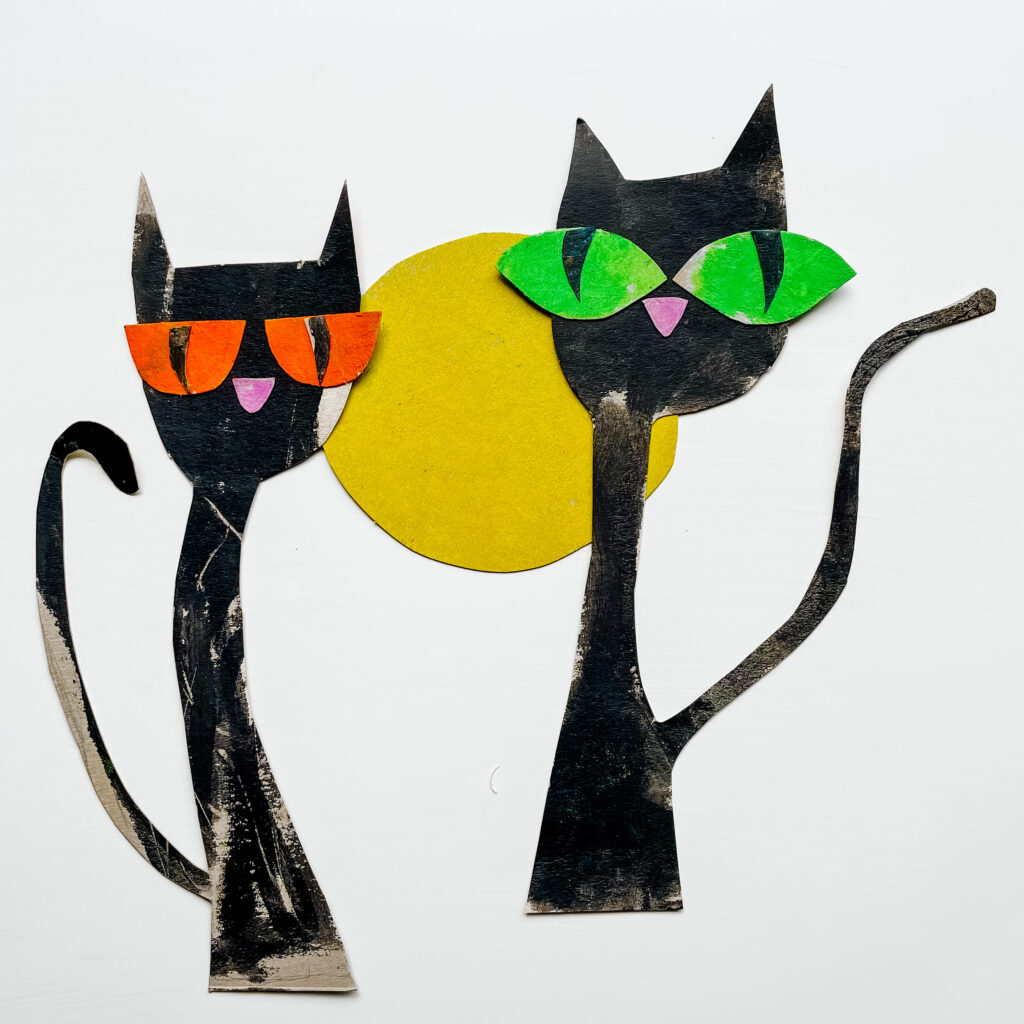 Let's make a cardboard black cat:
Materials needed:
Recycled cardboard
Carioca Temperello paint sticks
Scissors
Pencil
Glue
Instructions:
Draw a cat shape on the recycled cardboard.
Color the cat in the cardboard and cut.
Draw and color the eyes. Cut each pieces and glue all together.
Attach the eyes to the cat.
To create the moon: make a circle and color it entirely with the yellow paint stick. Cut.
Reel tutorial:
(Kindly click the full screen option for better quality)
Hope you liked our little project today! Happy National Black Cat Appreciation Day!
PIN ME FOR LATER