Celebrate Mid-Autumn Festival with this easy to set up Mooncake shop.
Mid-Autumn Festival is also known as Moon Festival or Mooncake Festival. It's a celebration of harvest and is usually celebrated when the moon is on its fullest. The most popular food during Mid-Autumn festival is the mooncake.
This is the first time I introduced the boys to the Mid-Autumn festival and I set up a pretend play mooncake shop for them.
The paper mooncakes are made from different colored papers and cut using a Cricut.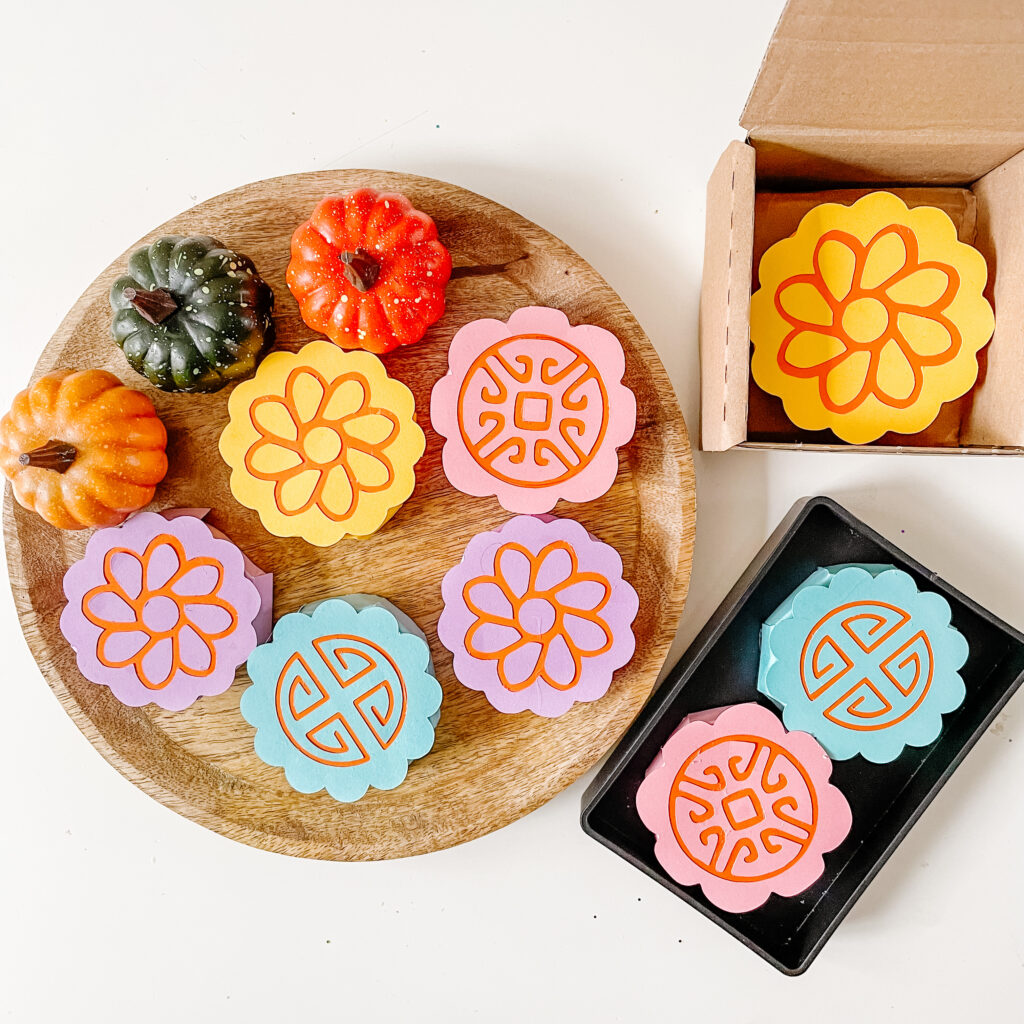 Set up a mooncake shop:
Items used for this setup:
Lack TV console – IKEA
Vesken shelf unit -IKEA
Wooden cash register – Lidl
Fruits and vegetables – Lidl
Wooden tray – Action NL
Pumpkin decorations – Action NL
Paper mooncake (pattern to follow)
Happy Mid-Autumn Festival!
PIN ME FOR LATER