Holi is just around the corner and what is the best way to celebrate the Festival of Colors? Rainbow Oobleck!
Holi is a Hindu celebration that marks the arrival of Spring and the victory of good over evil. It is called the Festival of Colors and is one of the best times to set up a messy and colorful activities for kids of all ages.
Oobleck is one of the best activities for this celebration. This is the second time I prepared oobleck for the boys and this time I made it in three different colors. 
When the pink, blue and yellow oobleck were combined in one tray, the result was pretty amazing.
The boys and their friend, Cailey enjoyed playing with the rainbow oobleck. They added cars and dinosaurs to the bin, too.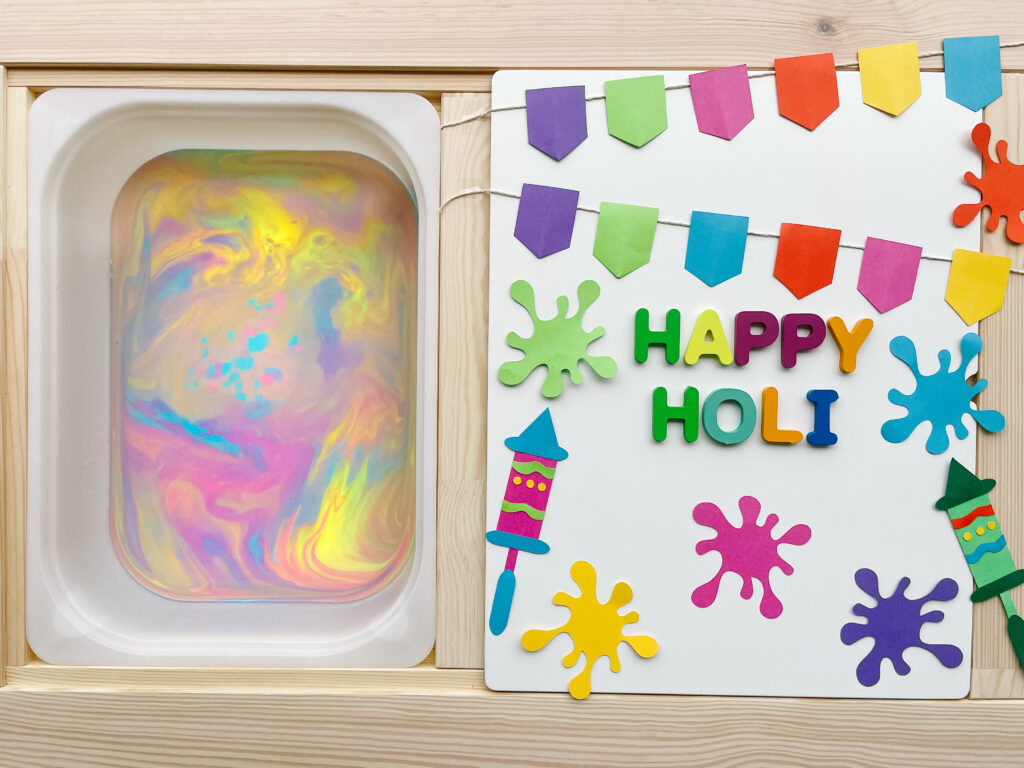 Let's create a rainbow oobleck:
Materials needed:
For the oobleck:
Food coloring; pink, yellow and blue
1 cup cornstarch for each color
1/2 cup water for each color
Extra items:
Flisat table (optional) or container
Holi decorations
Bowls (depending on how many colors of oobleck you will make)
Instructions:
Mix the cornstarch and water in a bowl.
Pour a drop or two of food coloring. Mix.
Do this to the rest of the colors on separate bowls.
Pour the oobleck from the bowl to the tray, one color after the other.
Decorate the flisat with holi decorations.
Invite kids to play.
Hope you liked and enjoyed this activity.
PIN ME FOR LATER