Holi is one of our favorite festivals in Suriname! Children love celebrating Holi (or mostly called Phagwa in Suriname) because it is messy and colorful at the same time. Niko attended his first Phagwa celebration in 2019, just before the pandemic started.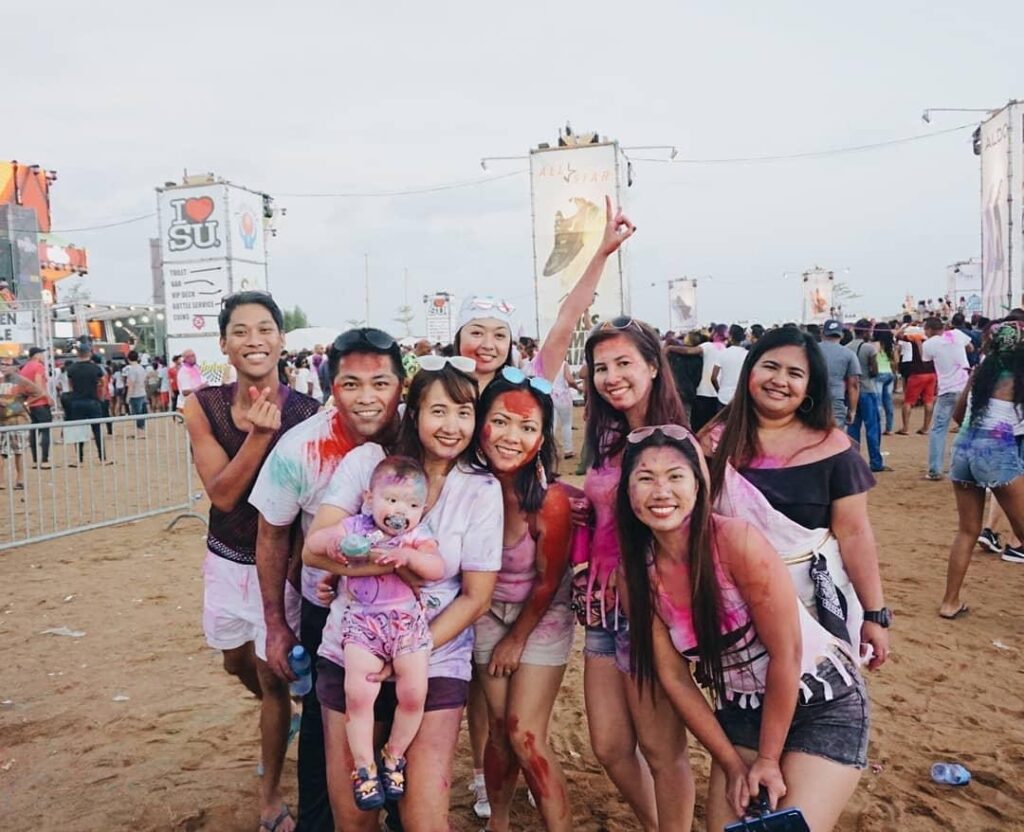 Now that Nate is a little older to celebrate Holi, I set up an indoor Phagwa party for the boys using their mud kitchen. I filled the kitchen with different colored gulal (Holi powder), colored water and some Holi decorations.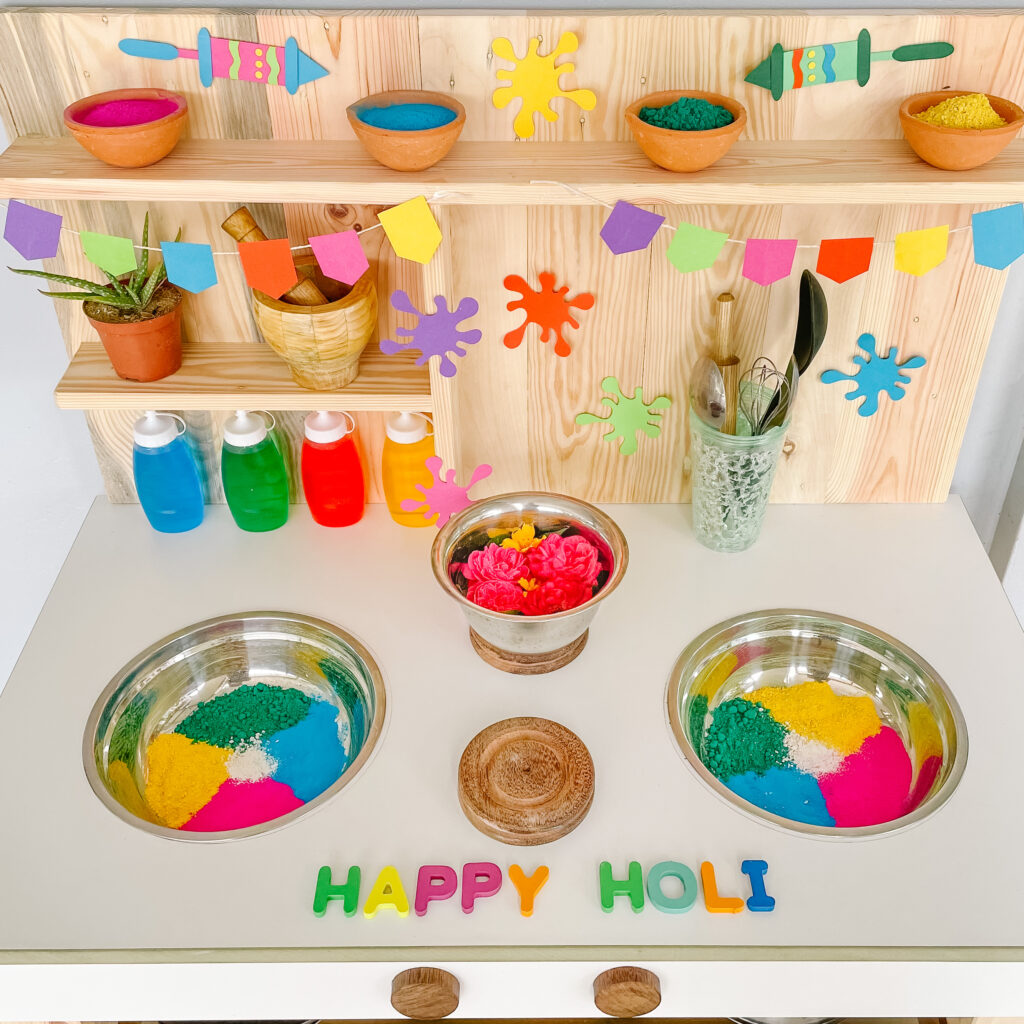 The boys enjoyed playing with the different colored powders and throwing them around.
It may be a simple activity to celebrate Holi, but I'm pretty sure it will be one of the fun moments they will remember when they're old.
We ended up with a messy mud kitchen, messy floor and colored kids, but the smiles on their faces were definitely priceless.
Have a messy and colorful Holi everyone! Hope everyone will have a blast!
PIN ME FOR LATER