If you're looking for a DIY Easter table for kids, check out our easy and budget-friendly table decorations.
Easter is one of the holidays we love to celebrate. I just love the dreamy pastel colors combined with the lovely Spring season.
I surprised the boys with their Easter baskets on Easter morning. I put toys and art materials inside the wooden crates and filled them with shredded papers and plastic eggs. I also added my DIY paper bunny ears for them to wear during their mini feast.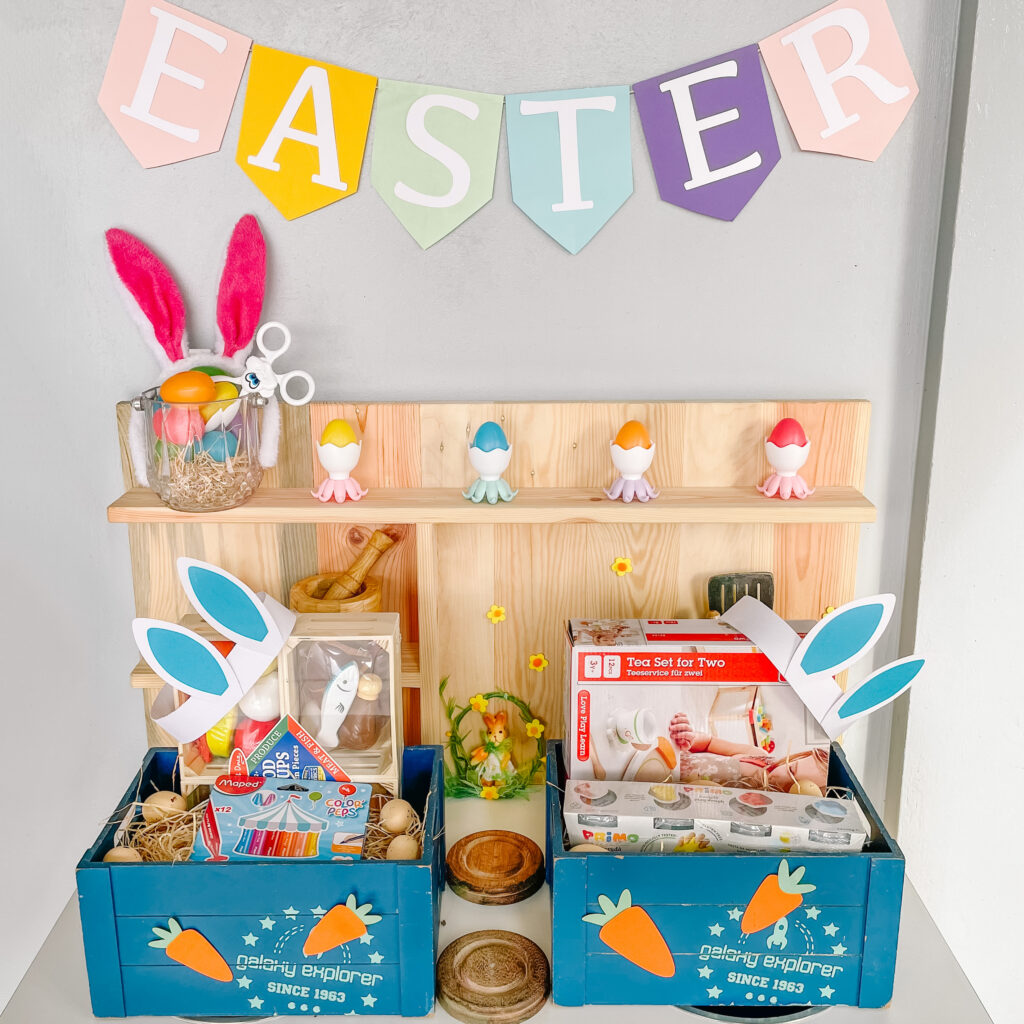 How I set up our Easter kids table:
Items used for this set up:
Plates, knives and forks – Target
Cups – Krispy Suriname (I added paper bunny ears and vinyl bunny faces)
Pastel straws – Amada (Suriname)
White cake stand – Target
Cupcake holders – Biomax Party Shop (Suriname)
Cupcakes – Your Sweetest Desire
Table and chairs – Lucky Store (Suriname)
Easter banner and bunny banner – cut and made from colored papers
Colored plastic eggs – Beni's Christmas Palace (Suriname)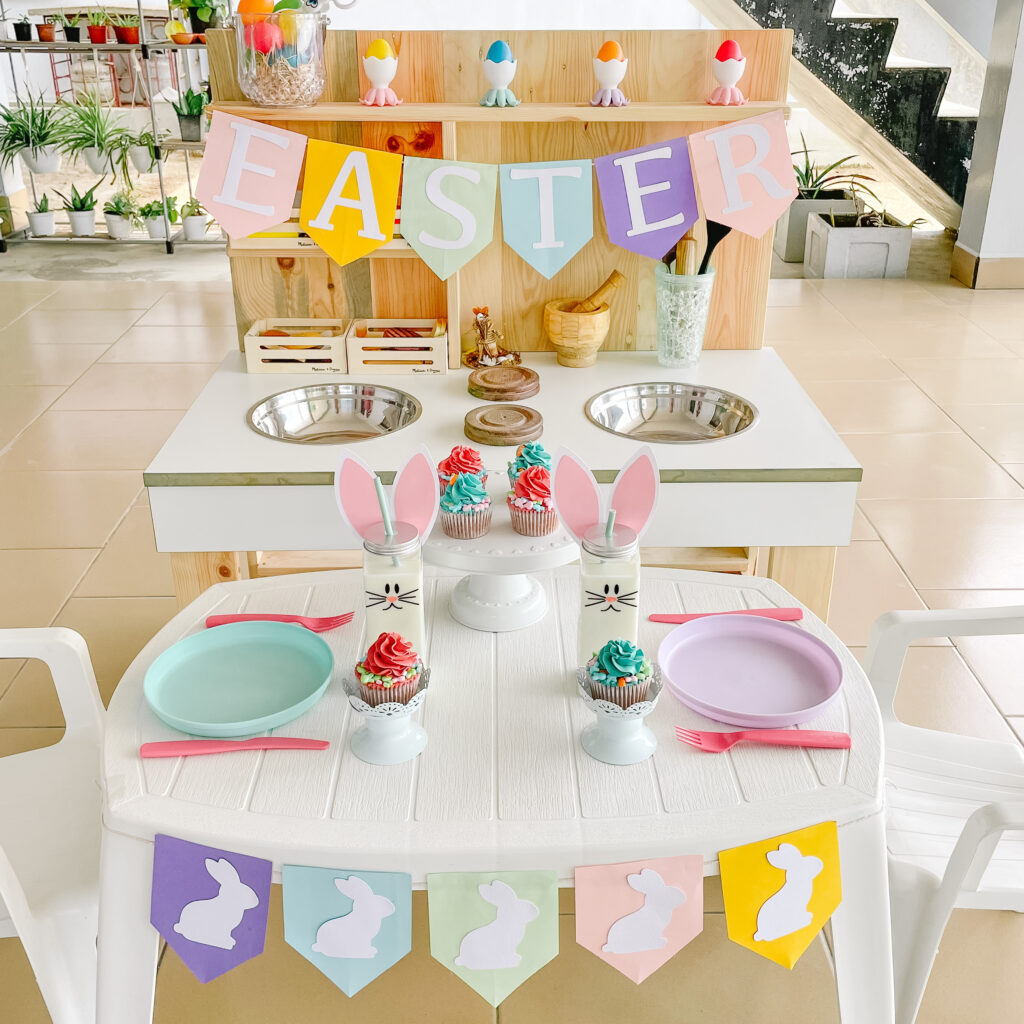 I also made these Easter baskets from felt and pipe cleaners.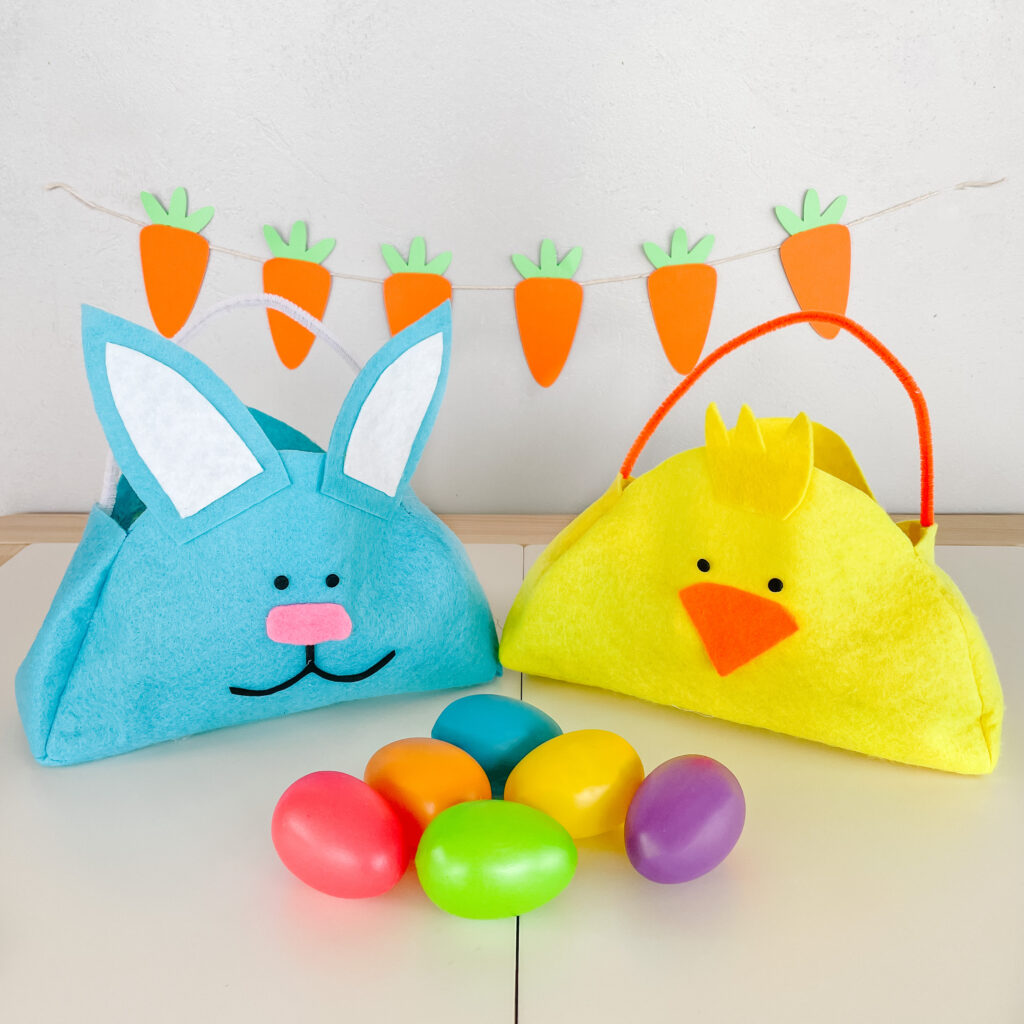 Easter won't be complete without a fun egg hunt!
Happy Easter everyone!
PIN ME FOR LATER