If you're looking for an indoor Easter activity, rescuing the trapped Easter eggs is the perfect activity for kids.
Easter activities won't be complete without rescuing some Easter eggs. It is a fun and challenging activity that even little kids can do.
It is so easy to set up using only yarns, plastic eggs and tongs.
It's easy peasy and it made Niko busy.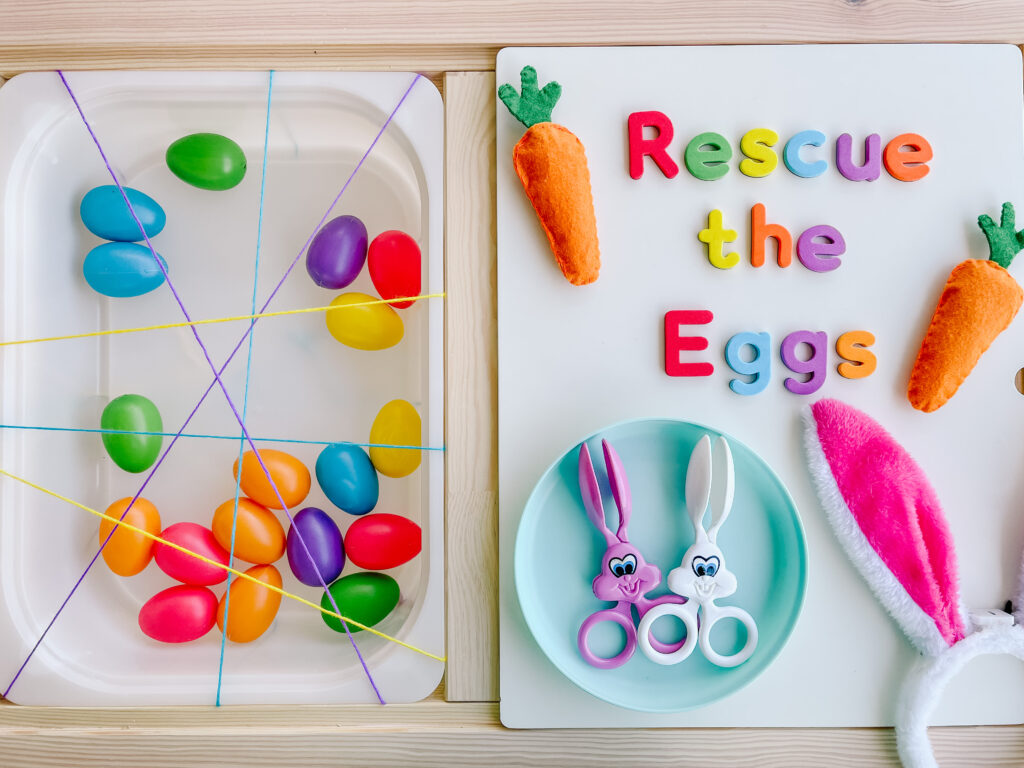 Let's set up this Rescue the Eggs activity:
Materials needed:
Plastic container (we used Trofast from IKEA)
Colored yarns
Plastic eggs
Bunny tongs
Plate or bowl
Instructions:
Wrap the yarns around the plastic container and tie them on the back.
Put the plastic eggs inside the container.
Let your kids rescue the eggs using the tongs and transfer them into the plate.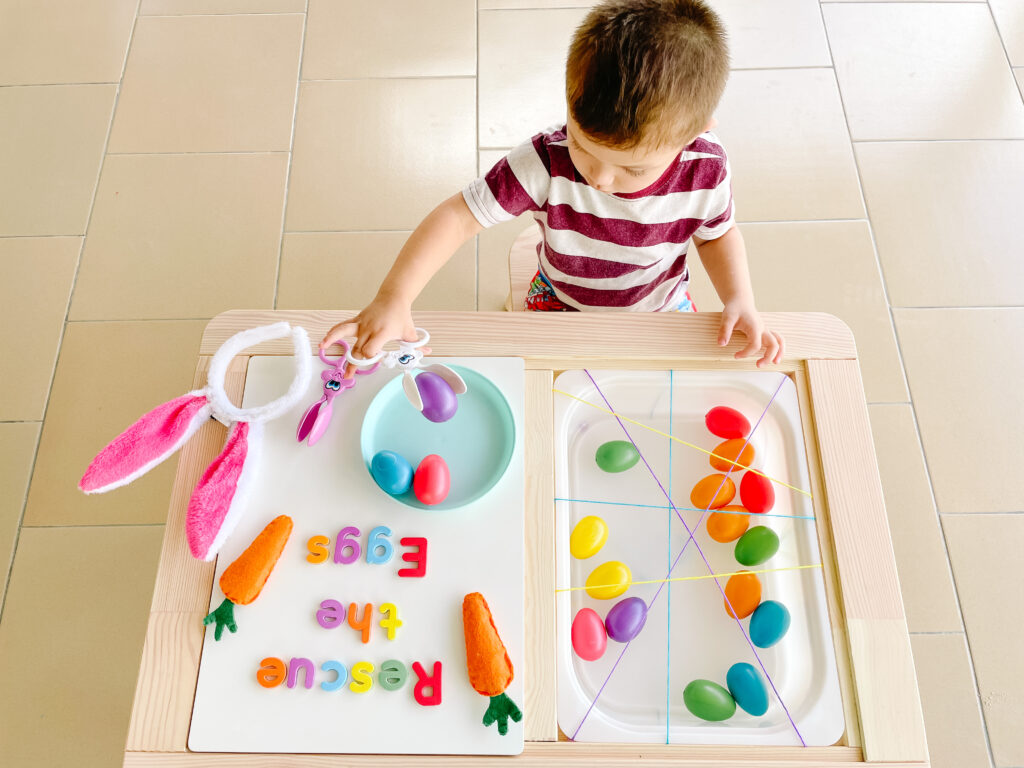 Have fun!
PIN ME FOR LATER