Keep the magic of St. Patrick's Day alive by setting up this easy pot of gold sensory bin for your little ones.
Our counting bears and their rainbow cups came in handy in this set up. I just added a cauldron cut out and some chocolate coins to create this St. Patrick's Day sensory bin.
My boys sorted the colored bears to their matching cups and scooped the rice in and out of the cups.
Today is also the day when Niko finally realized that the gold coins he's been playing with are real chocolates.
Our activity ended up with another messy floor and me making sure that there's no missing counting bears. 😂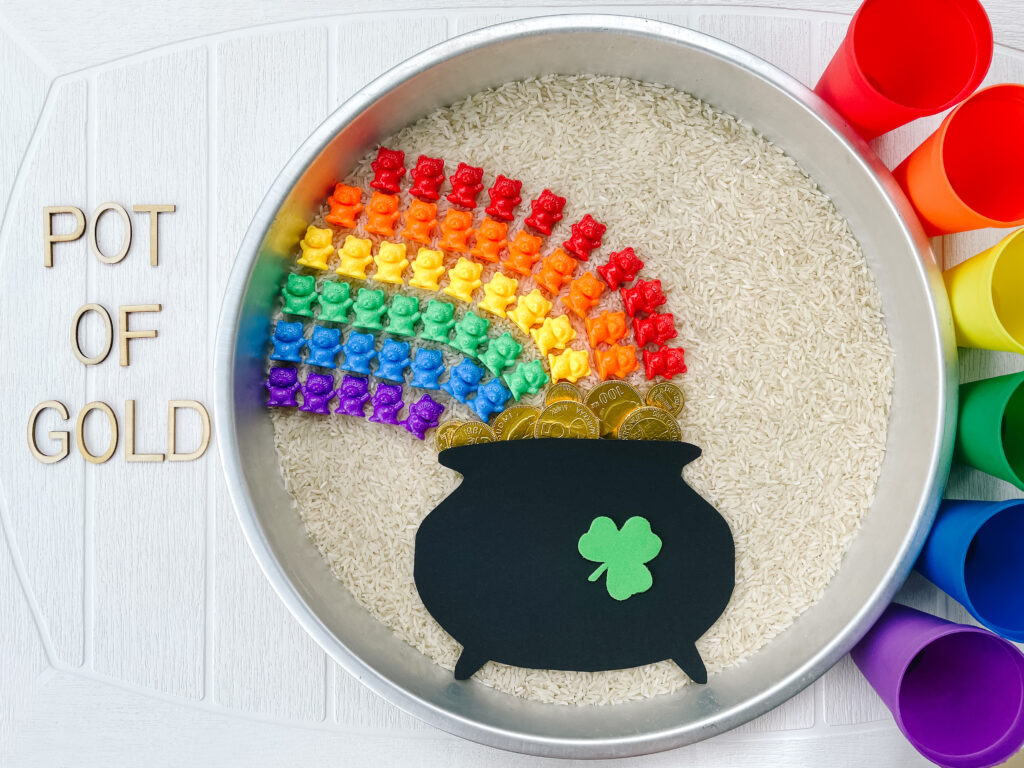 Let's set up a pot of gold sensory bin:
Materials needed:
Counting bears and cups
Black colored paper
Scissors
Gold chocolate coins
Rice
Round tray
Spoon or scoops
Tweezers
Instructions:
Fill the tray with rice.
Cut out the cauldron from the black paper and place it in the middle of the tray.
Put the coins on top of the cauldron.
Arrange the counting bears in a rainbow arc position.
PIN ME FOR LATER