If you're planning to go on a Leprechaun hunt on St. Patrick's day, these binoculars are a must-have! Don't forget to build some Leprechaun traps, too.
This post is in collaboration with Pandie! All thoughts and opinions are my own.
Is everyone ready for St. Patrick's day?
Get those empty toilet paper rolls because it's time to make some Leprechaun binoculars.
I enjoyed making these DIY binoculars for the boys using our rainbow washi tapes and pipe cleaners from Pandie.
We're so excited to go on our first ever Leprechaun hunting game. I also made these DIY Lucky shirts because we don't want to get pinched. 😂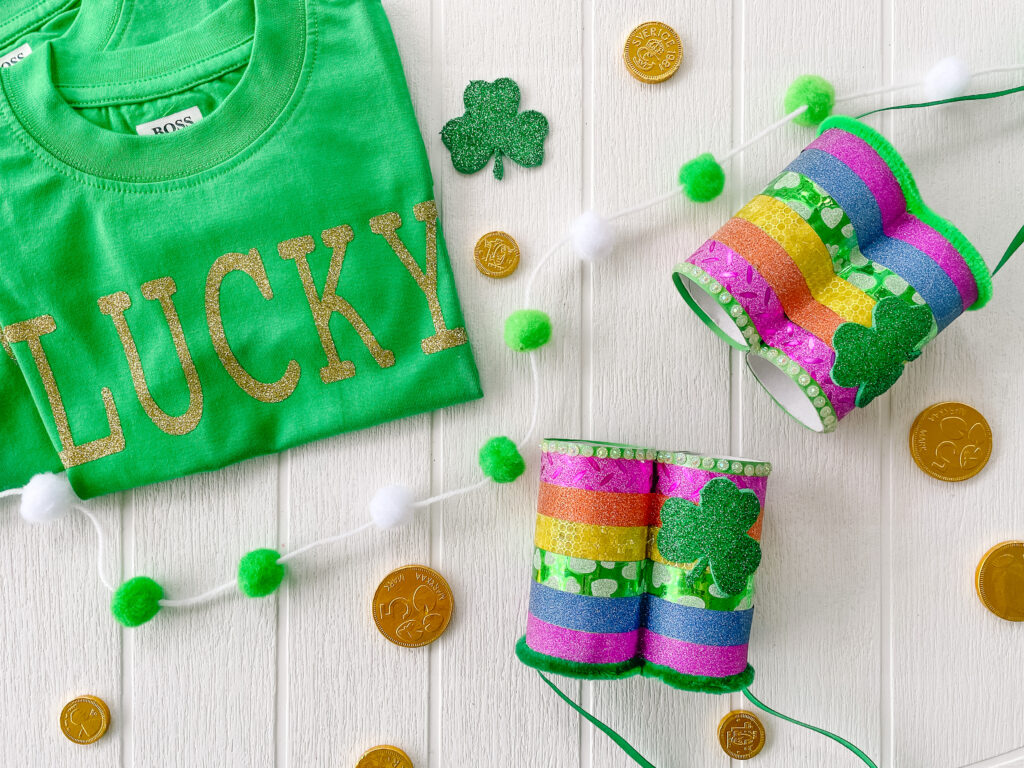 Let's create a Leprechaun binocular:
Materials needed:
Two pieces toilet paper rolls
Rainbow washi tapes
Glue gun and stick
Green ribbon
Green foam paper
Green pipe cleaners
Instructions:
Stick two toilet paper rolls together using hot glue.
Cover the rolls with washi tapes.
Add the green pipe cleaner at the bottom end of the rolls.
Glue each end of the ribbon inside each roll.
Cut out a small piece of shamrock from the green foam paper and glue on top of the binocular.
Happy Hunting! ☘️
PIN ME FOR LATER