Get into the spirit of St. Patrick's Day by creating these lucky shamrock wands.
I always enjoy making DIY holiday wands! For St. Paddy's Day, shamrock wands are a great addition to our little celebration.
The wands are so easy to make and are perfect for a home or school project. The great thing about these wands is that the materials are so easy to find, they might already be available in your house or craft room.
Shamrock wands combined with rainbow ribbons has all the St. Patrick's Day feels, you might get lucky with a wave or two.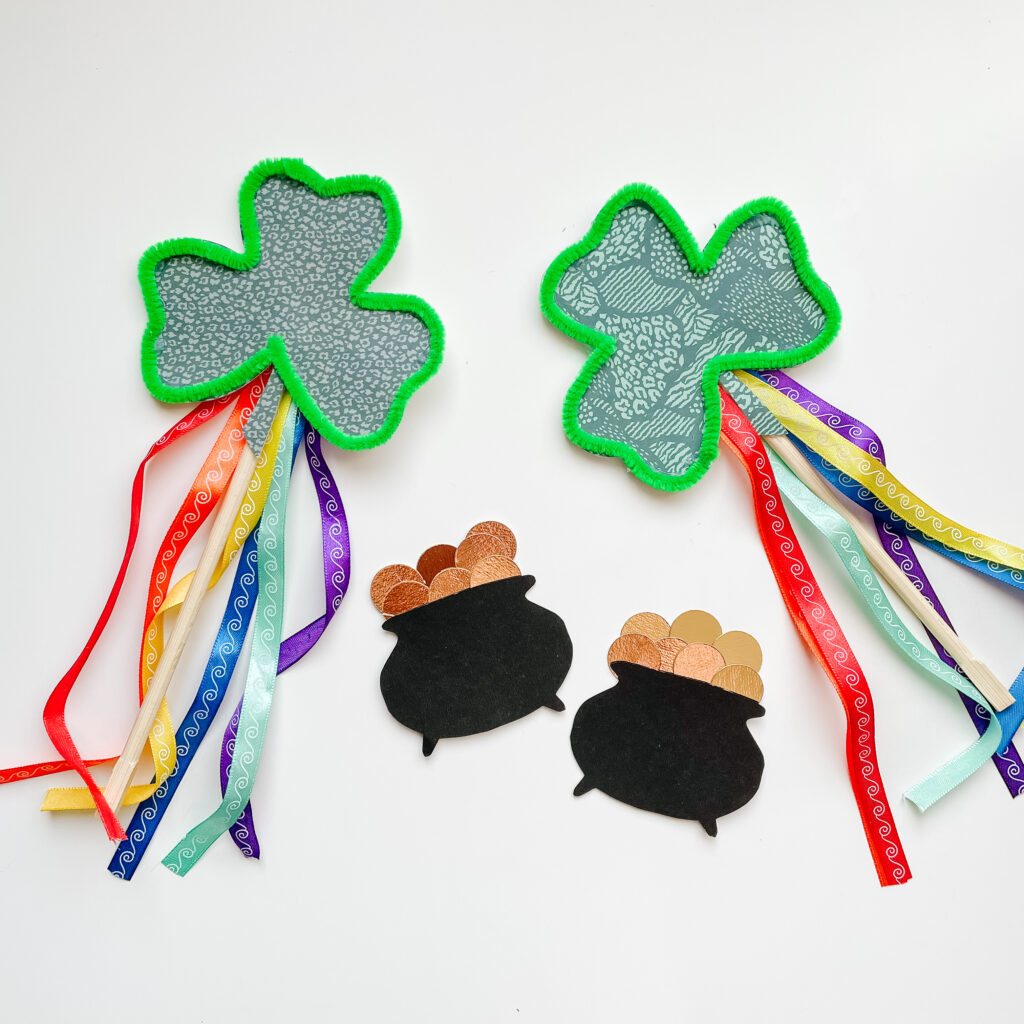 Let's create a lucky shamrock wand:
Materials needed:
Green patterned paper
Green pipe cleaners
Ribbons; red, orange, yellow, green, blue and violet
Chopsticks
Scissors
Glue gun and stick
Instructions:
Cut out the shamrock from the green patterned paper.
Decorate the edge of the shamrock with green pipe cleaners.
Glue the chopstick at the back of the shamrock.
Attach the ribbons one by one in a rainbow pattern.
Cut out a small piece of paper and glue it on top of the ribbons.
And that's it! Now grab your wand and wave away!
We celebrated St. Patrick's Day with a mini feast. I baked brownies and added green m&m's on top. The boys love their magical wands so much! They've been playing with them the whole day!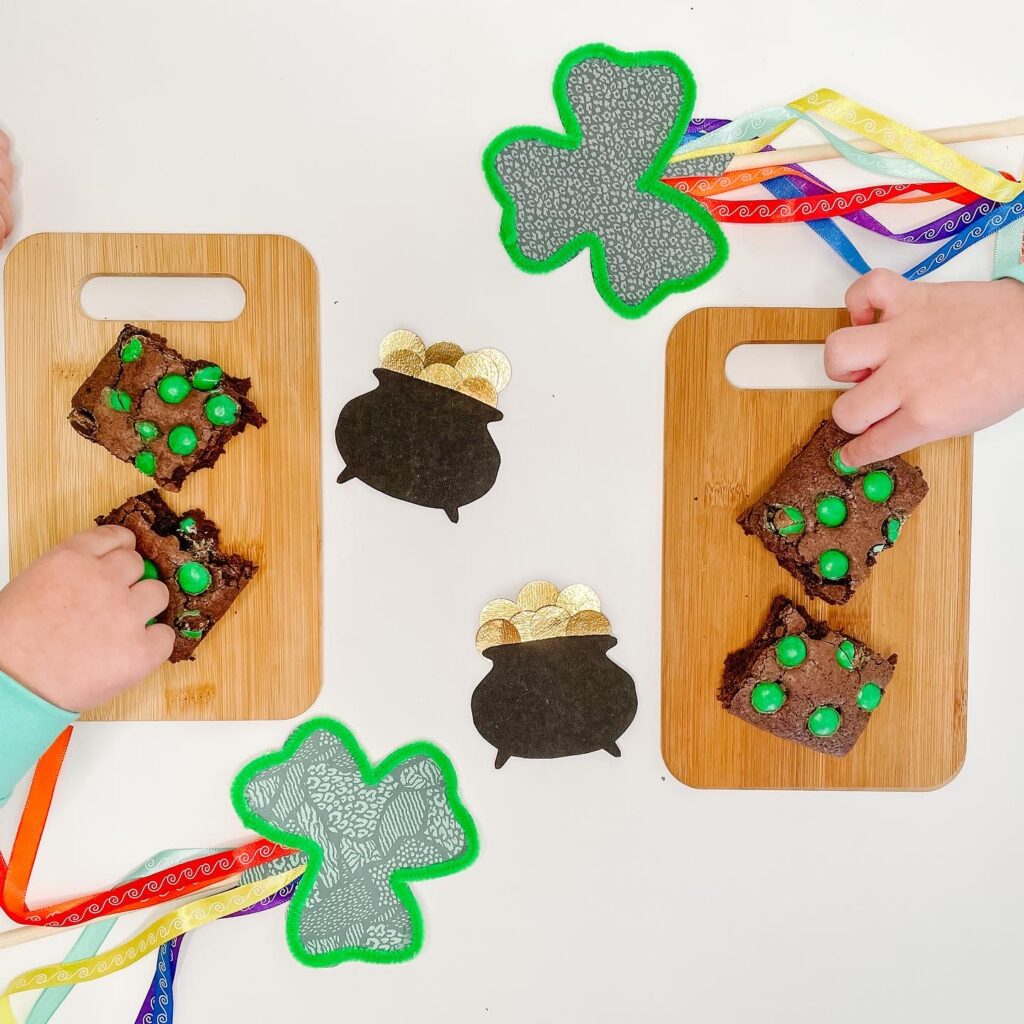 Happy St. Patrick's Day!
PIN ME FOR LATER