Pumpkin season is finally here along with rainy days and colder days.
Since we can't visit a real pumpkin patch at the moment, I set up this quick DIY pumpkin patch dramatic play for the boys today.
We have most of the resources and I only have to add the pumpkin patch banner and well, the pumpkin patch itself! I created our pretend pumpkins using orange paper and added a strip of green paper for the leaves. I also used green crepe paper for the pumpkin vines.
This was such a big hit! The boys had so much fun! They loved picking up the pumpkins from our DIY patch, paying with play money, using the cash register and transporting the pumpkins with the tractor.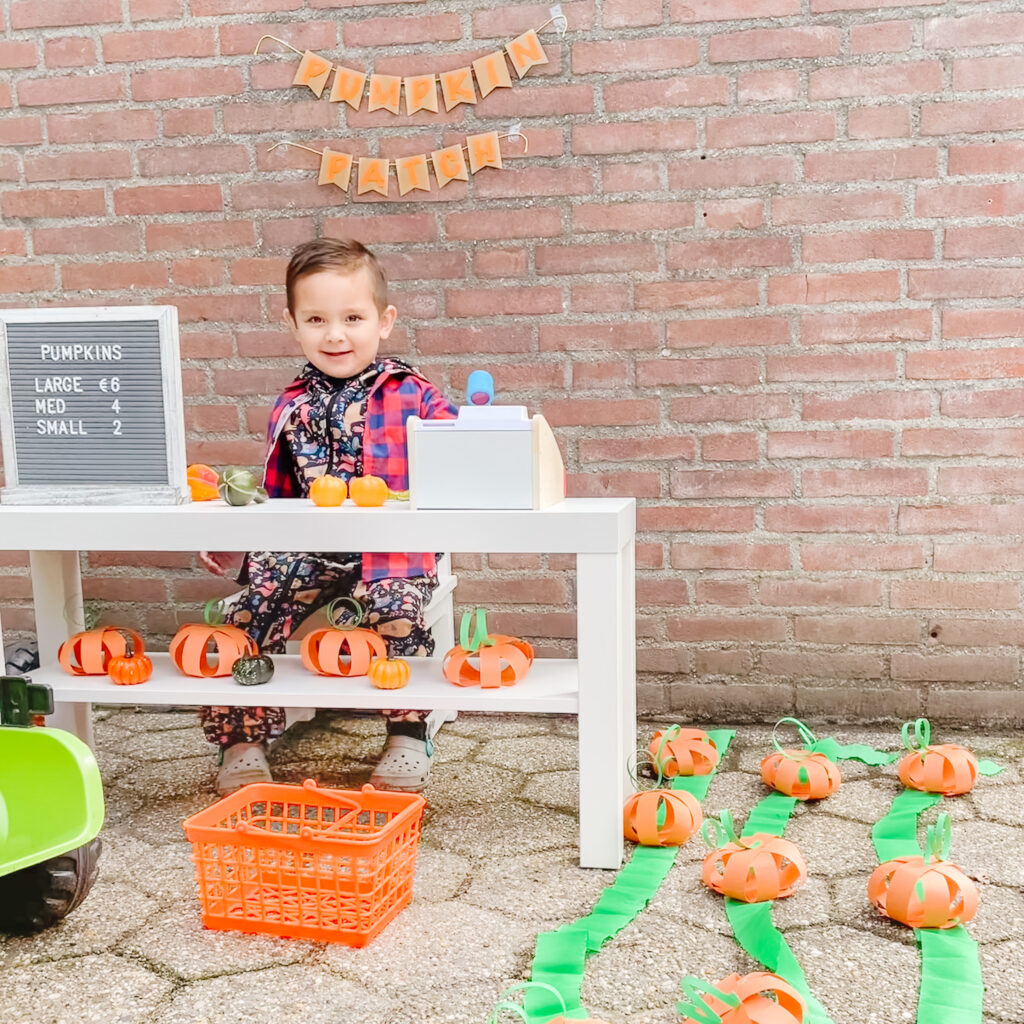 Pumpkin Patch setup:
Lack TV bench – IKEA
Cash register – Lidl
Small pumpkin decorations – Action Nederland
Letter board
Tractor
Basket
Hope you like our Pumpkin Patch setup! Happy Pumpkin Season!
PIN ME LATER