Let's bring out the beauty of Autumn with this easy-to-set up sensory tray!
Autumn or Fall is almost here and we are looking forward to many arts and crafts! We love how the leaves change colors as the days become colder. It is one of the best times of the year for activities and sensory plays!
Here is a quick after school activity I set up for Nate using these wonderful Autumn decorations from Action NL.
I also made the gnomes' clothing from felt and attached them into the wooden peg dolls using hot glue.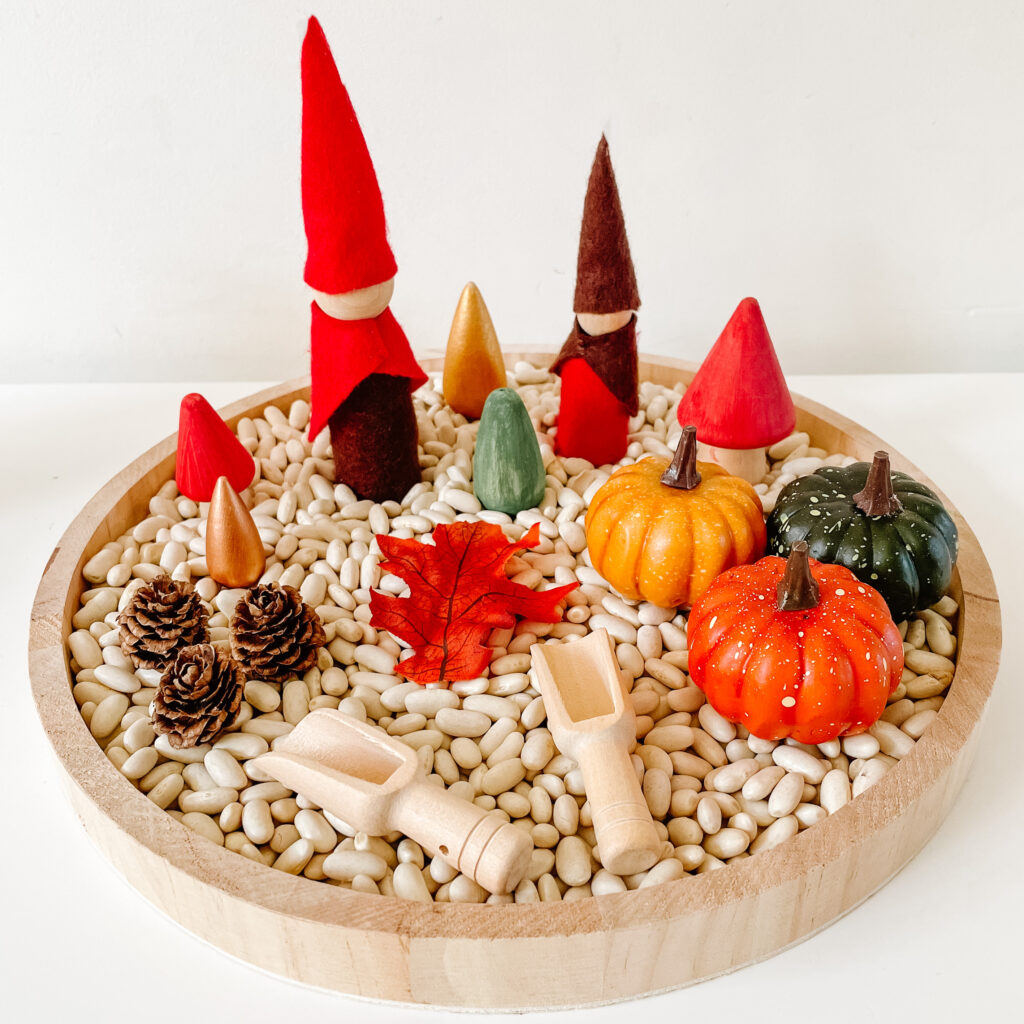 Let's set up an Autumn sensory tray:
Materials needed:
Round wooden tray
Fall decorations
Small wooden scoops
Wooden peg dolls, trees and pieces
Paint and paintbrushes
Felt
Thread and needles
Pinecones
White beans
Glue gun and stick
Scissors
Instructions:
Create the peg dolls' clothing from felt. (Pattern to follow)
Attach the clothing to the peg dolls using hot glue.
Paint the wooden trees and pieces with Autumn colors.
Let dry.
How to set up:
Fill the tray with white beans.
Arrange the decorations on top of the white beans.
Invite kids to play.
NOTE: Always supervise your kids when they are handling small toys and objects.
PIN ME FOR LATER