Check out this super simple Autumn shelfie set up that's perfect for any kids' playroom!
Autumn is just around the corner and we are so excited to share with your our simple Autumn shelfie!
I found the most affordable Autumn decorations from Action NL and I couldn't get enough of them! (I already started purchasing Halloween decors while they're still available!) ;D
The wooden plates can be used as decorations and as trays for sensory play! The pumpkin string lights are incredible for such a cheap price! I also added the wooden coffee machine to give the shelf a cozy feeling.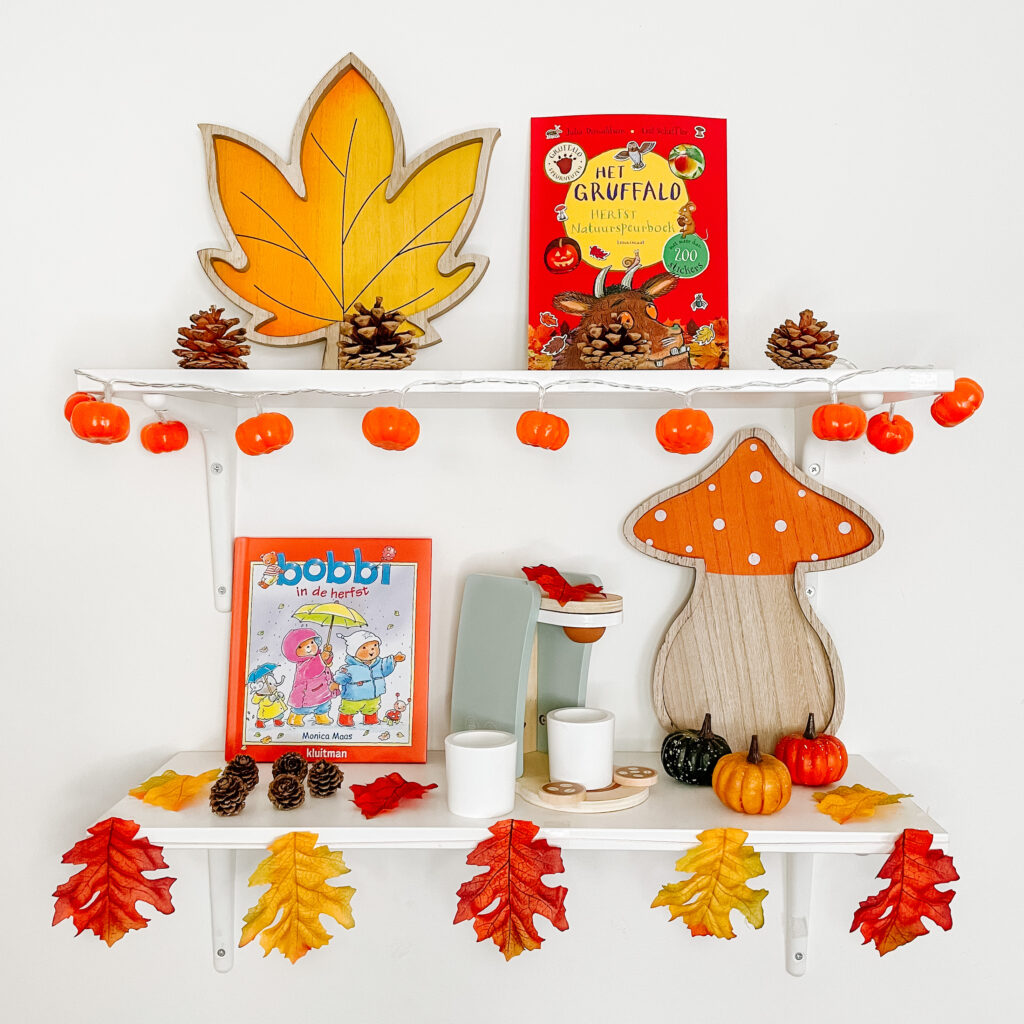 Set up an Autumn shelfie:
Items used for this setup:
Het Gruffalo Herfst Natuurspeurboek – Bol.com
Bobbi in de herfst – Bol.com
Leaf and mushroom wooden plates – Action NL
Wooden coffee machine – Action NL
Pumpkin string lights – Action NL
Autumn leaves – Action NL
Pumpkins and pinecones – Action NL
PIN ME FOR LATER